'Iron Man' was addicted to drugs at the age of 6, the actor's father was responsible for it
New Delhi, Dec 09, (Fast Mail News):-- Marvel's superhero 'Iron Man' is crazy all over the world. When Iron Man's death was shown on the screen in 'Avengers Endgame', sobs started echoing in the cinema halls. Hollywood superstar Robert Downey Jr., who has been playing the role of 'Iron Man' for the last 20 years, is also very much liked by the people. But do you know that Robert got addicted to drugs at the age of just 6 and none other than his father was responsible for this. Years later, the actor's father regretted his action.
In fact, Robert Downey Jr. had a close relationship with his father, Robert Downey Sr. Unfortunately, however, he had a bad influence on his son since childhood. The Golden Globe-winning actor has shed light on his filmmaker father and his dysfunctional upbringing in a new documentary titled 'Senior', reports aceshowbiz.com.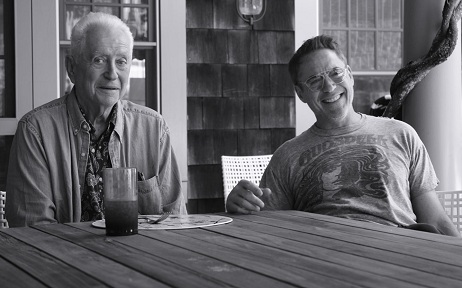 According to the Daily Mail, Downey Jr. says, "I think we'd be remiss not to discuss its impact on me," as he refers to his father's unorthodox approach to childcare. Embarrassed, his father says back, "Boy, I'd sure love to remember that discussion."
The film includes a clip from an old interview, which took place in the 1990s, in which Downey Sr. felt he made "a terrible, stupid mistake" by introducing his son to drugs at age 6.
The filmmaker, himself a drug addict, admits in the chat, "A lot of us thought it would be hypocritical not to have our kids participate in marijuana and other things like that. Sharing this with your kids It was a foolish move on our part to do so. I'm glad he's here."
Downey Sr. died in July 2021 at the age of 85 after a battle with Parkinson's disease.
Related Entertainment News
NEW DELHI: The nominations for the 95th Academy Awards have been announced and as expected the song "Natu Natu" from the film RRR has been nominated for an Oscar in the Best Original Song category. This song has also won the Golden Globe in this category. Along with this, RRR has joi....
---
NEW DELHI: South Cinema's film RRR has created history at 'Golden Globe 2023'. The film won the best song award for the Telugu song 'Natu Natu'. The film RRR' was released in theaters in March last year and has earned more than Rs 1200 crore at the global box office. S the world's most famous ....
---
MUMBAI: Everyone seems shocked by the death of actress Tunisha Sharma in which, her co-star and boyfriend Shajin Khan has come under suspicion.Sheezan Khan said that he was so disturbed by the atmosphere of the country after the heinous murder of Shraddha that he decided to end his relationshi....
---
BHOPAL:After Madhya Pradesh Home Minister Narottam Mishra, State Assembly Speaker Girish Gautam has also opposed actor Shah Rukh Khan's upcoming film Pathan. He said, "Shah Rukh should watch this film with his daughter, upload a picture and tell the world that he is watching it with his d....
---
NEW DELHI: Besharam Rang, the first song of the film Pathan, has come into controversy as soon as it is released. Deepika Padukone is wearing a bikini in the song. BJP leaders have expressed their displeasure about the color of which not only this, in the name of spreading obscenity, an FIR ha....
---
© 2023 Fast Mail Media Pvt Ltd. All Rights Reserved.