Sunday 19th of September 2021
Wheat-laden goods train derailed in Talcher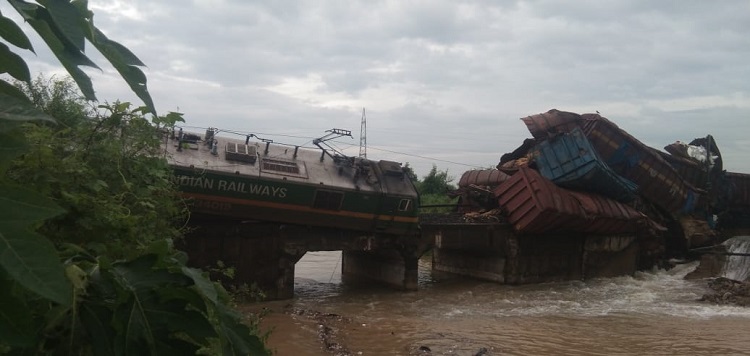 Talcher,FMNews - As many as ten bogies of a wheat-laden goods train running on the Angul-Talcher Road route near Talcher road station of East Coast Railways (ECoR) derailed at around 2.30 a.m., causing no injury or causality. The loco pilot and other staff are reportedly safe,railway officials said.
According to reports, there was heavy rain yesterday triggered by deep depression in Bay of Bengal. The goods train carrying wheat was coming from Sambalpur area to Khurda.The incident took place just 500 meters before Talcher road station after the engine slided on a bridge and derailed. About ten bogies have derailed,officials said.
Due to derailment of the goods train,train services between Talcher and Sambalpur have been disrupted.Several express trains running on this route either have been cancelled or diverted, railway sources said.
Train service on Talcher-Sambalpur rail line came to a grinding halt since last night following derailment of a wheat-laden goods train between Angul and Talcher rail station. Ten long distance train has been diverted and another 10 trains has been cancelled due to the accident, railway sources said.
Related Big Story News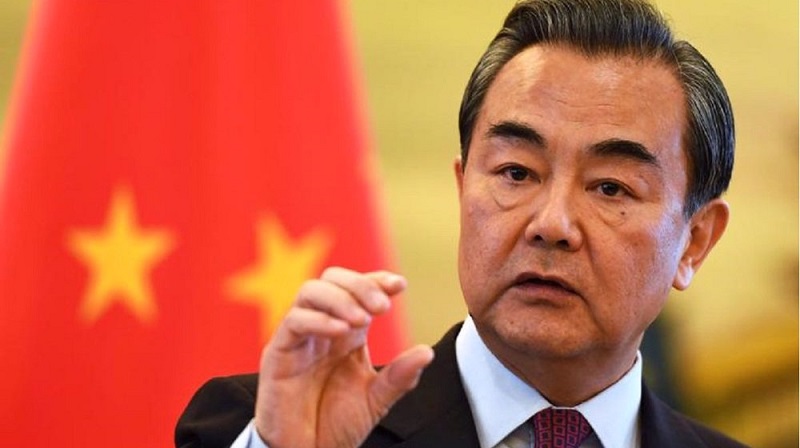 BEIJING: China has called on Vietnam to avoid unilateral measures in the disputed South China Sea region which might complicate the situation and magnify disputes. China and Vietnam should cherish the hard-won peace and stability achieved in the area and remain vigilant in face of intervention....
---
NEW DELHI:IndiaIndia will host the inaugural India-Australia 22 Ministerial Dialogue today. From the Indian side, Defence Minister Rajnath Singh and External Affairs Minister Dr. S. Jaishankar will lead the delegation which will comprise of officials from the Ministries of Defence and External....
---
BEJING:Chinese President Xi Jinping and the U.S. counterpart, Joseph R. Biden, had in-depth and extensive strategic communication and exchanges on China-U.S. relations and relevant issues of mutual interest. Noting that China and the United States are respectively the biggest developing ....
---
WASHINGTON:US President Joe Biden has defended his decision to withdraw US troops from Afghanistan - a move which led to Taliban militants returning to power. Staying longer was not an option, Mr Biden said in an address to the nation, a day after the end of a 20-year US presence in Afghanista....
---
MOSCOW:Russian Foreign Minister Sergei Lavrov said on Tuesday that the next round of Russia-U.S. consultations on strategic stability will be held in September. "Washington's understanding of the unacceptability of a (nuclear) war was not only voiced in a joint statement issued by P....
---
© 2021 Fast Mail Media Pvt Ltd. All Rights Reserved.