Sunday 19th of September 2021
Hyundai sales up 12% in Aug at 59,068 units
Related Corporate News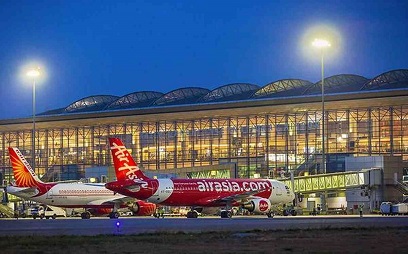 MUMBAI:The GMR group which is operating Rajiv Gandhi International Airport (RGIA) here will be investing over Rs 500 crore in a Rs 5000 crore metro rail link project being proposed by the Telangana government for connectivity to the aerodrome from various parts of the city. According to a cons....
---
LONDON:A significant cross-government effort is underway, dubbed 'Operation Warm Welcome', to ensure Afghans arriving in the UK receive the vital support they need to rebuild their lives, find work, pursue education and integrate into their local communities. As part of the New Plan for ....
---
LONDON:Another 32,181 people in Britain have tested positive for COVID-19, bringing the total number of coronavirus cases in the country to 6,789,581, according to official figures. The country also reported another 50 coronavirus-related deaths. The total number of coronavirus-related deaths ....
---
(FM) - Union Minister for Finance & Corporate Affairs Smt. Nirmala Sitharaman said that overall improvement of health infrastructure will help build confidence of the people in the infrastructure and also help in the revival of the economy. The Finance Minister said this while addressing th....
---
SEOUL, Korea, Aug. 26, 2021 Nexen Tire America, Inc., a worldwide leader in high-performance, passenger, SUV/light truck and winter tire technology, today announced a new partnership with top European football club AC Milan. The new partnership comes after a positive season for the Rosso....
---
© 2021 Fast Mail Media Pvt Ltd. All Rights Reserved.