Dead body of metal trader missing from Alwar was found in Rewari after five days, murdered for money
Alwar, Aug 15, (Fast Mail News):-- The body of a metal trader missing from Alwar city was found in Rewari after five days. Where the dead body was buried by digging a pit in the warehouse after killing the businessman. It is being told that three accused including the mastermind of the incident, Ankit Bhalia, have been caught by the police. The deceased businessman's name was Mangat Arora and he was a resident of Alwar. He had come to Rewari to collect the payment of about thirty lakhs. He was missing since then. It is being told that the businessman of Rewari from whom he had taken this payment, along with his two employees, has carried out this incident. Police recovered the body of the deceased businessman by digging the ground in the godown located in Uttam Nagar, Rewari. At the same time, the local police of Rewari has remained silent in this matter.
Rewari businessman Ankit Bhalia and two of his employees have been accused of murder. At present, the police has taken the body in possession and sent it for post-mortem. At the same time, the police is talking about investigating the matter. According to the information, the police of Alwar district had registered a missing report of the businessman on August 10.
Related Crime Beat News
Mumbai, Aug 13:-- Bollywood actor Ali Fazal, who plays Guddu Pandit in the webseries 'Mirzapur', is currently busy with the shoot of season 3 of the show. In a new development, the actor has hired a new trainer to work towards his character's physicali Amethi, Aug 13 (PTI) Three youths have been boo....
---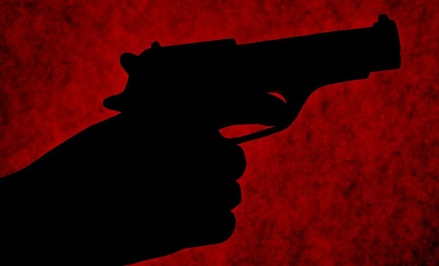 Srinagar, Aug 12:-- A migrant worker from Bihar was shot dead by terrorists in Jammu and Kashmir's Bandipora district, police said on Friday. The attack took place around midnight, they said. "During intervening night, #terrorists fired upon & injured one outside #labourer Moh....
---
Amethi , Aug 11:-- A 15-year-old girl was allegedly raped in a village under Jamo Police Station area of Amethi district, police said on Thursday. A 30-year-old man of the same village lured her to a place some distance away from the village on Tuesday night and allegedly raped her, the....
---
AIZAWL:Three Myanmar nationals have been arrested in Mizoram with a huge quantity of explosives recovered from them. The team of Serchip District Police has recovered huge quantity of explosives during the search of a vehicle on Wednesday.
---
JAIPUR:The Bikaner team of Anti-Corruption Bureau has arrested the Branch Manager of Bank of Baroda, Bajju District Bikaner for taking bribe amount of thirty thousand rupees from the complainant. Bhagwan Lal Soni, Director General of Anti-Corruption Bureau said that a complaint was given by th....
---
© 2022 Fast Mail Media Pvt Ltd. All Rights Reserved.