Crowd cheers as Sara, PRRD hug at inauguration ceremony
DAVAO CITY – The massive crowd that witnessed the inauguration ceremony of Vice-President elect Sara Duterte in Davao City on Sunday erupted in cheers when she tightly embraced her father, President Rodrigo Duterte, after she took her oath of office.
The younger Duterte first hugged her mother, Elizabeth Zimmerman, before doing the same to the President following the ceremony presided by Supreme Court Associate Justice Ramon Paul Hernando.
In her speech, the incoming VP expressed her gratitude to those who spent their day at San Pedro Square even if it coincided with Father's Day.
"Happy Father's Day to all the fathers who make sure that another person is given the best of everything," she quipped.
The embrace is in contrast with reports that father and daughter are not on good terms as the President was not consulted regarding her political plans.
Related Trending Now News
(FMNews) -Union Minister for Finance & Corporate Affairs Smt. Nirmala Sitharaman virtually witnessed the destruction of drugs held at 6 sites — Kutch in Gujarat, Mumbai and Pune in Maharashtra, Virudhunagar in Tamilnadu, Patna in Bihar and Siliguri in West Bengal. As part of the Iconic wee....
---
Jaipur, June 8 (FMNews) -In the SSC Combined Higher Secondary Level Examination held at MITRC College of Sadar police station area of ??Alwar district, an accused youth appearing as a dummy candidate in place of two other candidates has been arrested. Fake Aadhar card and an admission certificate we....
---
(FMNews) -Bhojpuri singer Aarohi Bhardwaj and actress Mahi Srivastava's new song 'Surtiya Jaan Maar Lagela' is getting a huge hit. This song has got 2.1 million i.e. more than 21 lakh views in a day. The song 'Surtiya Jaan Maar Laagela' has been released from the official YouTube channel of Worldwid....
---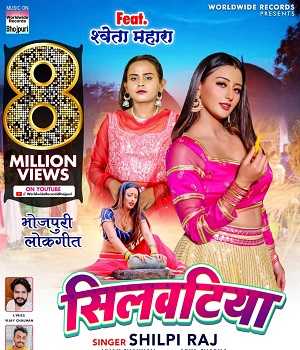 (FMNews) - Once again trending singer Shilpi Raj and chocolate girl Shweta Mahara have managed to cast their spell on the audience. Shweta Mahara and Shilpi Raj have an amazing fan following in social media. This pair is enough to hit any number of songs on their own. The fans of Shilpi and Shweta k....
---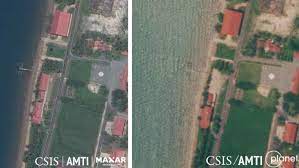 WASHINGTON:China is building a naval facility for military use in Cambodia, the second such overseas outpost and the first in the strategically important Indo-Pacific region. According to the information, the military presence will be on the Gulf of Thailand in the northern part of Cambodia's Reem N....
---
© 2022 Fast Mail Media Pvt Ltd. All Rights Reserved.