72 Ethiopians intercepted in suspected human trafficking case
ADDIS ABABA:Authorities in Ethiopia's northern Amhara region on Tuesday disclosed they have intercepted 72 Ethiopians in a suspected case of human trafficking.
In a press statement, Bati district communication office of Amhara region said the 44 males and 28 females were recently being transported secretly on a freight truck, and they were intercepted at a local security checkpoint.
The statement said the individuals who were believed to have neighboring Djibouti as their final destination plan were intercepted during a security operation carried out jointly by local police and the Ethiopian army.
"The individuals were given orientation training on the dangers of human trafficking and thereafter repatriated to their home areas respectively," the statement from Bati district communication office further said.
Related Africa News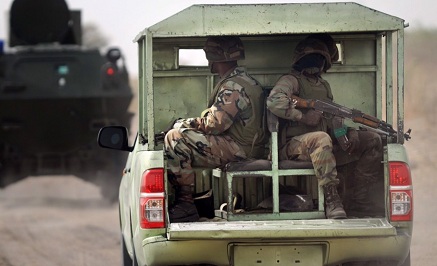 Abuja, Mar 22:-- At least 16 people have been killed in an attack by unknown gunmen in volatile northwest Nigeria, in the latest raid by the militants in the region. Dozens of bandits from gangs of cattle thieves invaded Ganar-Kiyawa village in Bukkuyum district, shooting dead 16 residents, a....
---
Cape tOWN, jAN,17, 2022:-- South Africa recorded 2 597 new COVID-19 cases on Sunday, pushing the total number of laboratory-confirmed infections to 3 559 230 since the outbreak. The majority of new cases today are from Western Cape after 721 people tested positive, followed by 602 in Ga....
---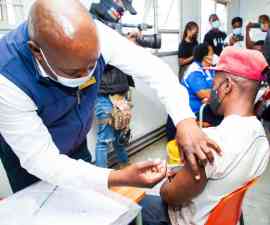 (FASTMAIL) - SA Health Minister, Dr Joe Phaahla, has urged citizens to not let their guard down and vaccinate as the number of new COVID-19 infections is on the rise. South Africa recorded 11 535 new Coronavirus cases in the past 24 hours compared to the 2 465 that was recorded on T....
---
(FASTMAIL) -The number of unemployed South Africans rose by 0.5% in the third quarter (Q3) of 2021, Statistician-General Risenga Maluleke has announced. The rise saw the country's unemployment reach 34.9%. Releasing the Quarterly Labour Force Survey (QLFS) for the last quarte....
---
(FASTMAIL) -Health Minister, Dr Joe Phaahla, has reiterated the President's call for South Africans to keep calm amid the latest variant, Omicron. "There is just no basis for some of the leaders of countries which have imposed these restrictions on travelling for us in South ....
---
© 2023 Fast Mail Media Pvt Ltd. All Rights Reserved.