Friday 16th of April 2021
131 Tribes India Flagship Store Inaugurated in Jabalpur
JABALPUR(Madhya Pradesh)-TRIFED, under Ministry of Tribal Affairs is expanding its retail operations across the country. The latest outlet, the 131st showroom was inaugurated in a prime location in Jabalpur on March 25, 2021, making it the third outlet in the state of Madhya Pradesh.
Celebrating the concept of "India under One Roof, the showroom will showcase the best of authentic tribal handicrafts and handlooms from traditions such as Maheshwari, Pochampally, Chanderi, Bagh from across all the states of India, and also feature natural, organic produce and products Van Dhan essentials and immunity boosters such as organic grains, spices, herbal teas, besides exquisite bell and metal work items. Categorised into attractive segments, there are dedicated counters for textiles, sarees and stoles such as Bagh print, readymade garments for men, women and children, exquisite tribal jewellery, metal work, iron items, pottery paintings, Van Dhan natural produce in this large store. A special focus of the store in the opening days of the showroom will be on the exquisite Holi collection – featuring colourful traditional kurtas, sarees, stoles, sherbets, organic gulal, dry fruits etc.
Related India News
Fast Mail News -Dr Harsh Vardhan, Union Minister for Health and Family Welfare inaugurated "World Tuberculosis Day" celebrations along with Shri Ashwini Kumar Choubey, Minister of State, Health and Family Welfare at Dr Ambedkar International Centre, here today. Dr Vinod Paul,....
---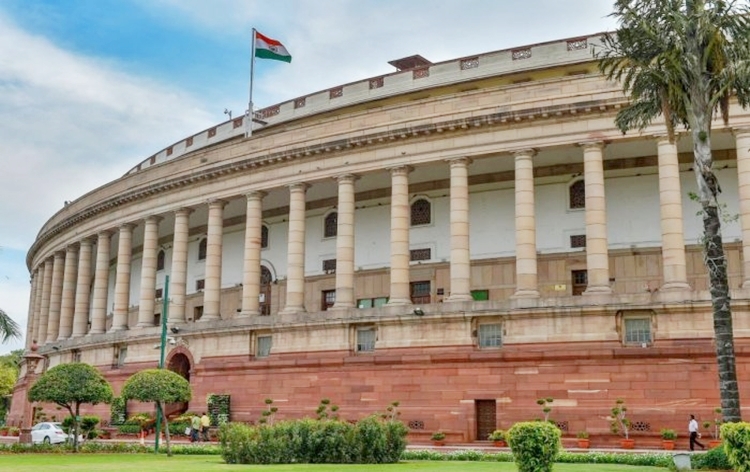 NEW DELHI:The Parliament has passed the Government of National Capital Territory of Delhi (Amendment) Bill, 2021 with Rajya Sabha giving its nod. The Bill which seeks to amend the Government of National Capital Territory of Delhi Act, 1991 has already been cleared in the Lok Sabha on Monday. T....
---
NEW DELHI:)Prime Minister Narendra Modi will be visiting Bangladesh on 26th March at the invitation of Bangladesh Prime Minister Sheikh Hasina. The two day visit is in connection with the commemoration of three epochal events including Mujib Borsho, the birth centenary of Sheikh Mujibur Rahman....
---
Election Commission has ordered suspension of an Uttar Pradesh cadre IAS officer who was deployed as an observer for West Bengal assembly polls for his alleged misconduct with district officials and misuse of official position. In a letter to the chief secretary of Uttar Pradesh, the Commissio....
---
NEWDELHI:Government has expressed concern over the recent spike in COVID-19 cases in Maharashtra and Punjab. Addressing media in New Delhi yesterday, Union Health Secretary Rajesh Bhushan said Maharashtra and Punjab are of grave concern which have shown recent surge in new cases. Maharashtra r....
---
© 2021 Fast Mail Media Pvt Ltd. All Rights Reserved.