Tuesday 3rd of August 2021
India reports 30,000 new cases,422 deaths in 24 hours
Related India News
NEW DELHI:The Prime Minister, Shri Narendra Modi has said that he is optimistic that 130 crore Indians will continue to work hard to ensure India reaches new heights as it celebrates its Amrut Mahotsav.
---
NEW DELHI/BEIJING: A hotline was established between Indian Army at Kongra La in North Sikkim and People's Liberation Army of China at Khamba Dzong in Tibetan Autonomous Region. This will further the spirit of trust and cordial relations along the borders. The event coincided with the PLA Day ....
---
Tokyo, Aug 2 (Fast Mail News) - The Indian women's hockey team has entered the semifinals of the Tokyo Olympics by defeating the unbeaten Australian team 1-0 in the tournament so far. The performance of the Indian team in the quarter final match was worth watching. Especially of goalkeeper Sav....
---
New Delhi, 02 August. Over 40,000 new cases of corona have been reported in the country for the last several days. In the last 24 hours, a total of 40, 134 new cases of corona have been reported , while 422 people have died due to this infection. Meanwhile, the number of patients recoveringsto....
---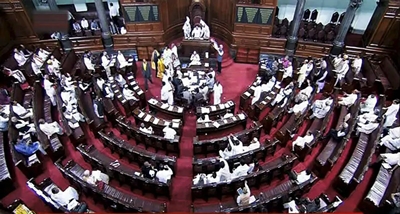 NEW DELHI:The Rajya Sabha on Friday passed the Coconut Development Board (Amendment) Bill, 2021 without the discussion. The bill seeks to make the post of Chairman, Coconut Development Board as Non-Executive one. The number of members of the board has been raised from four to six as afte....
---
© 2021 Fast Mail Media Pvt Ltd. All Rights Reserved.