UP clears new tourism policy, to develop religious, craft segments
Lucknow, Nov 16:-- To foster the state's religious potential and also establish the state as the hub of religious and spiritual tourism in the country, the Uttar Pradesh Cabinet on Wednesday gave its approval to a new Tourism Policy.
The state under the policy will develop separate religious circuits. As per the vision, the places associated with Lord Rama will be developed as the Ramayana Circuit, and religious places associated with Lord Krishna as Krishna Circuit.
UP Cabinet Minister AK Sharma, while giving details about the new policy and development of new areas, informed that Ayodhya, Chitrakoot, Bithoor and other places of significance during the Ramayana period will be included in the Ramayana circuit. Similarly, Mathura, Vrindavan, Gokul, Govardhan, Barsana, Nandgaon, and Baldev will be included in the Krishna circuit.
The Buddhist circuit will include Kapilvastu, Sarnath, Kushinagar, Kaushambi, Shravasti, Ramgram and other places.
Focus on Wildlife and Eco-Tourism
Sharma further said that to promote wildlife and eco-tourism, sanctuary and forest feserve will be developed. He added that places endowed with natural beauty and with eco-tourism potential will be identified and developed. At the same time, it is proposed to increase tourist-friendly facilities while developing areas related to wildlife.
Mahabharata & Shaktipeeth circuits to be developed
Related Travel News
Hyderabad, Oct 15, (Fast Mail News):-- Airbnb strives to be a place where anyone can belong and feel safe while traveling. One strength is in the flexibility we offer to our guests through our over 6 million listings around the world. From group trips to business travel to solo exploration &md....
---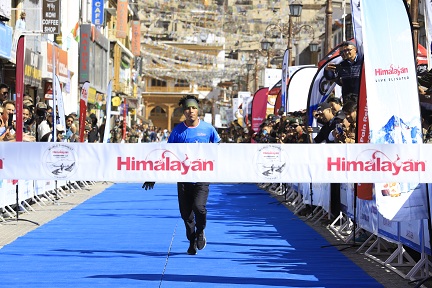 New Delhi, Sep 14, (Fast Mail News):-- The ninth edition of the 72-kilometer-long Himalayan Khardung La Challenge, the world's highest Ultra Marathon came to a close on September 9, also celebrated as Himalayan Day. The finish point of the Marathon was the Leh Main Market while it kicked....
---
New Delhi, Aug 20, (Fast Mail News):-- Cmde Sanjay Panda Commanding Officer, INS Mandovi flagged off a sailing expedition from Goa to Port Louis, Mauritius at early hours of 20 Aug 22. The expedition is being undertaken by a crew of six (incl three women officers), onboard INSV Tarini. ....
---
Bengaluru, Aug 11, (Fast Mail News):-- Simpl, India's foremost checkout network, has announced a partnership with ConfirmTkt to simplify payments. Through this alliance, Simpl will enable convenient digital payments to ConfirmTkt's vast customer base, empowering them to plan their train ....
---
Mumbai, Jul 26, (Fast Mail News):-- Accor, the world's leading augmented hospitality group with over 420 hotels across India, Middle East, Africa and Turkey, has announced its exclusive Summer Holiday Offer! It allows up to 30% OFF on stays including breakfast in participating hotels. Members ....
---
© 2022 Fast Mail Media Pvt Ltd. All Rights Reserved.