MP Hema Malini on Kangana Ranaut elections from Mathura says, Rakhi Sawant may also come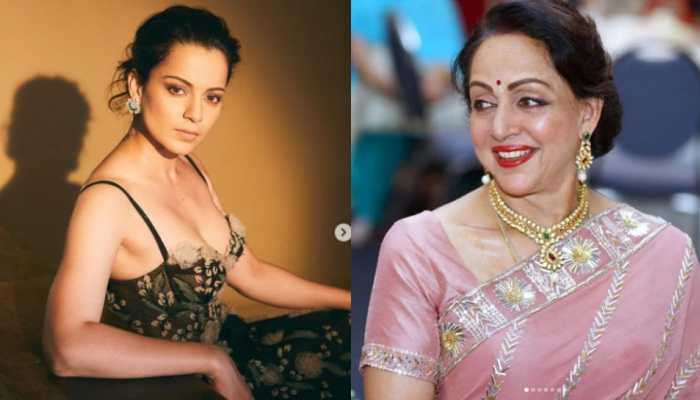 MATHURA:
It is being discussed about Bollywood actress Kangana Ranaut's entry into elections now a days.It is being said that Kangana Ranaut can contest the Lok Sabha elections from Mathura in Uttar Pradesh. When Hema Malini, the sitting MP from Mathura, was asked a question about Kangana contesting from Mathura, she said that Rakhi Sawant can also contest elections, should all film stars be needed in Mathura.
On Kangana contesting from UP, Hema Malini said that it is a very good thing. What is in my thoughts, my thoughts are on God. Lord Krishna knows everything. If someone wants to become the MP of Mathura, you will not allow them because you people have put such a thing in everyone's mind that only a film star will become. All you need is a movie star in Mathura. Will send Rakhi Sawant tomorrow too.
Related Entertainment News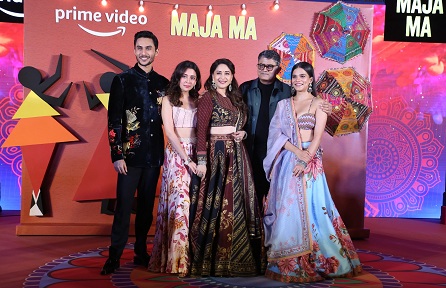 Mumbai, Sep 22, (Fast Mail News):-- Bollywood's Dhak-Dhak Girl Madhuri Dixit's upcoming film 'Majja Ma' is all set for streaming on Amazon Prime Video. Apart from Madhuri in the lead role, actors like Gajraj Rao, Ritwik Bhowmik, Barkha Singh, Srishti Srivastava, Rajit Kapoor, Simone Singh, Sheeba Ch....
---
New Delhi, Sep 22, (Fast Mail News):-- The tremendous teaser of film actress Sonakshi Sinha and Huma Qureshi's upcoming film 'Double XL' was released by the makers on Thursday. Both the actresses shared the teaser of the film with fans on social media. In this teaser of the film, the teaser i....
---
Mumbai, Sep 22, (Fast Mail News):-- ffs. presents 'Saza' by Rajan Batra who is popularly known as the frontman of The Yellow Diary. The song is impeccably written and composed by the artist himself. Saza is a musical mélange of intense emotions and establishes a deep soulful connection....
---
New Delhi, Sep 21, (Fast Mail News):-- Accor, a world-leading hospitality group with over 425 hotels across India, Middle East, Africa and Turkey, continues to expand its footprint in India, with the signing of Mercure Chandigarh Tribune Chowk,scheduled to open late 2023,and Novotel Mohali Airport R....
---
National, Sep 21, (Fast Mai News):-- Autonomy Network, a web3 company, collaborated with Sony Music India to organize an NFT drop contest. This collaboration provided the fans of the hit song "Kesariya" with a marketplace to indulge in limited edition kesariya aligned NFTs, merchandise, mo....
---
© 2022 Fast Mail Media Pvt Ltd. All Rights Reserved.