Thursday 28th of October 2021
Amitabh Bachchan's 'India's Pride, My Pride' campaign for VKC Pride rings in freshness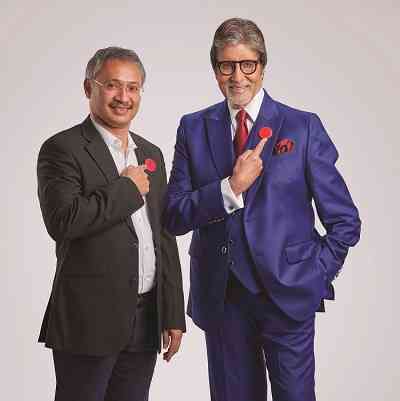 Kochi,FASTMAIL - India's hardworking footwear brand VKC Pride and the country's largest selling PU footwear has boldly taken to uncharted waters in the area of brand communication in the country with a unique 'ad less' film featuring iconic actor Amitabh Bachchan.
In this VKC Pride film, the legend comes straight to the camera and speaks directly to his audience giving a feeling that he is sharing a soulful secret that is close to his heart to the viewer. The tight cuts and the extreme close-ups bring this perspective of storytelling alive in a very simple way. It's a heart-to-heart rendering. The story itself is Amitabh Bachchan's story on work and his detailed views on hard work – his belief system and the reasons for his hard work. And the legend connects well to the brand because the brand's views on hard work is just the same as his. To inspire the Indian Footwear industry to compete on a global scale the legend of Indian cinema Sri. Amitabh Bachchan's first-ever film in the footwear industry has been launched on BBC and CNN.
VKC Pride campaign film, 'India's Pride. My Pride.' is unique in many ways. Unlike most celebrity brand films, the VKC Pride campaign film chose not to use the celebrity as a character in a story. Amitabh Bachchan appears as Amitabh Bachchan himself in familiar clothes he usually wears and not as part of any other situational storyline or as a fictional character to fit into the brand feel.
"This VKC Pride film will be close to my heart forever as it will inspire the people of India to 'Celebrate Hard Work' and contribute to their progress and India's progress as well. I am proud to share VKC Pride's value systems to the world which is very close to things I hold deep in my heart," said the legend of Indian cinema, Sri Amitabh Bachchan.
The legend of Indian cinema Sri. Amitabh Bachchan is not new to creating history in the different avatars he chooses to be in from time to time. The uncanny eye in choosing his professional body of work has contributed immensely to the making of this legend. By agreeing to be the Brand Ambassador for the first time for any brand in the footwear industry in his long career spanning over 50 years itself, the VKC Pride endorsement was building expectations for creating a new magic in his own dimensions of legendary work. The VKC Pride film 'India's Pride. My Pride.' has turned this expectation into reality. It is a great attempt to inspire the people of India to work hard and contribute to the nation during the pandemic times.
Related Entertainment News
(FASTMAIL) - Actress Pooja Bhatt, who is in the news due to her fearless statements, is furious with Dabur Company. In fact, for the last few days, an advertisement released by Dabur Company has caused a stir. Dabur had made an advertisement on the occasion of Karwa Chauth to promote its fame bleach....
---
(FASTMAIL) -The Vice President, M. Venkaiah Naidu today called upon film makers to desist from depicting violence, gross vulgarity and obscenity in films. Speaking after presenting the prestigious DadasahebPhalke award to popular actor Rajnikanth and national awards to actors of cinemas ....
---
Mumbai,FASTMAIL - Kangana Ranaut's upcoming film 'Dhaakad' has been in the news for a long time. It will be an action-thriller film. Kangana will be seen in the lead role in this film. Fans have been waiting for the release of this film for a long time, but now their wait is about to end. The ....
---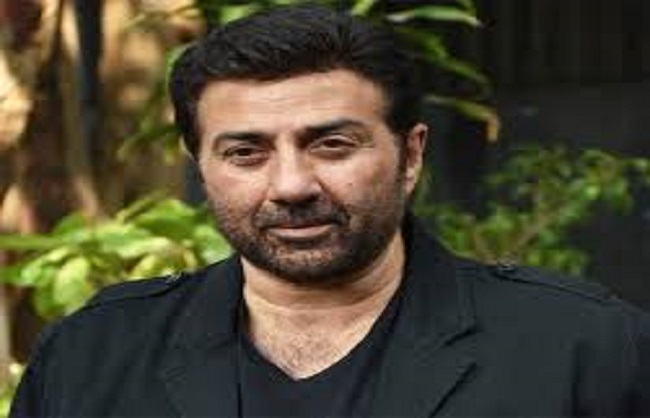 MUMBAI: Well known Bollywood actor Sunny Deol was born on October 19, 1956 in Sahnewal Punjab. He is the eldest son of actor Dharmendra and his first wife Prakash Kaur. Sunny Deol made her Bollywood debut in 1983 with the film 'Betaab'. His opposite actress in this film was Amrita Singh.
---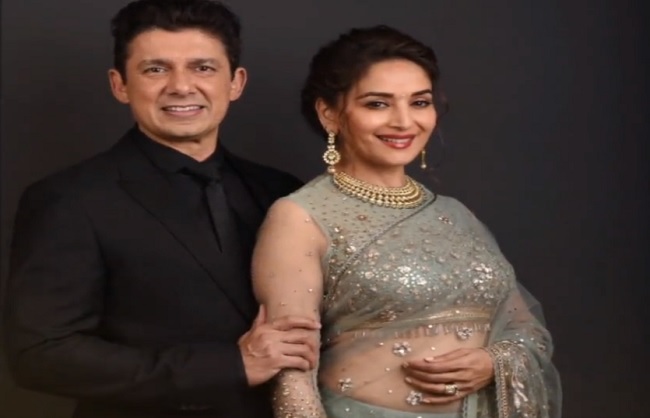 Mumbai, FASTMAIL - Today is the 22nd wedding anniversary of Bollywood's Dhak Dhak girl Madhuri Dixit. She married Dr Sriram Nene on 17 October 1999. On this special occasion, Madhuri Dixit shared a video on social media giving a glimpse of her magical journey with her husband Shriram Nene. The....
---
© 2021 Fast Mail Media Pvt Ltd. All Rights Reserved.