Hula Hoop For Weight Loss 2022: Benefits, Workouts & Safety Tips
New Delhi, Sep 29, (Fast Mail News):-- Hula hoops are a childhood memory for most of us, and some people might remember when they were a craze in the 80s! Unfortunately, almost nobody takes them seriously at this point. But what if I told you you could use a hula hoop for weight loss?
It only takes a minute to realize it's not as crazy as it sounds. The motions involved in hula hooping are large swings of the hips, affecting both your legs and your core muscles. In fact, hula hooping is a surprisingly good way to burn calories quickly, and it's so fun you'll want to keep going!
But, of course, exercise is only part of the weight loss picture; combine it with a good diet and maybe a strong weight loss supplement to really melt away fat!
Stronger Core
Hula hooping is an excellent exercise for most of your body, but it really targets your core most of all. The rhythmic motion of your hips works your abdominal muscles and tightens your core.
If you're just starting working out, you'll notice a drastic difference within a week, maybe even a few days, as your core strength grows by leaps and bounds.
You should also consider what core health will mean for those aches and pains in the back later on with aging–you might not get them!
If you've already been working out, especially if you've been doing a lot of core-focused exercises already, the difference won't be nearly as noticeable, but you may still see some improvements in other areas.
Improved Balance
Hula hooping is a skill that requires good balance and coordination, but it's also a great way to practice both! You can improve your dexterity, coordination, and balance by hula hooping for fifteen to thirty minutes a day. Balance also suffers as we age and hula hooping is a great mind-body[3] connection.
Plus, you can learn some skills that will impress all your friends! There are people who can shift a hoop from their waist to their arm, throw it, catch it with their foot, and roll it back up their legs to their waist! You'd be surprised – if you spend some time learning, that could be you.
Weight Loss
Hula hooping on its own with a regular, unweighted hoop is not the best way to trim fat.
However, as part of a strong lifestyle plan, including healthy eating, a variety of exercises, and possibly some dietary supplements, you'll start to see some pretty strong improvements. Before long, you'll find yourself hula hooping slim!
One study[4] found that people who hula hooped lost more weight and and had lower low-density lipoprotein (LDL) cholesterol levels than the control group who only walked.
Fun!
Fun is good for your brain, stimulating the release[5] of many helpful anti-stress hormones. Hula hoop weight loss is arguably the most fun kind of weight loss imaginable.
You get to play with something you fondly remember from childhood, burn calories, and build strength and balance! If you enjoy your workout, you will likely stick with it. Try it with music to exercise other parts of your brain!
If it's fun enough, you might push yourself longer and harder than planned. Of course, pushing yourself too far is not ideal, but taking it up a small notch is usually a good thing.
Weighted Hula Hoop Exercises To Lose Weight
Standard Hula Hooping
The world of hula hoop exercises is wide, but the very basic, traditional hula hoop method is a great place to start. If you need a refresher, you place a hoop around your hips, and when you swing your hips in a circle, the hoop is carried in a circle by that motion. If you do it right, the hoop will continue spinning around your hips instead of falling to the floor.
Related Health News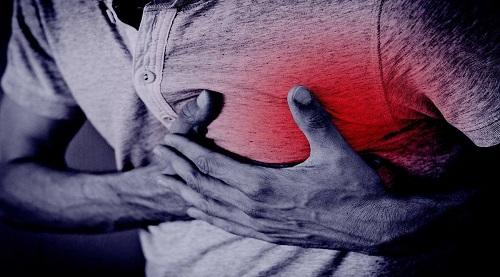 World Heart Day: World Heart Day is celebrated every year on 29 September to shed light on the importance of heart health and to make people aware about it.Many people have been seen losing their lives due to heart attack or sudden cardiac arrest. In such a situation, the importance of this da....
---
New Delhi, Sep 27, (Fast Mail News):-- An abortion is a medical procedure that terminates pregnancy. For millions of women who become pregnant, it is a fundamental healthcare requirement. It is estimated that 1 in 4 pregnancies end in abortion every year worldwide. According to the United Nations Po....
---
Mumbai, Sep 27, (Fast Mail News):-- Bayer today announced the launch of vericiguat (VerquvoTM), a soluble guanylate cyclase (sGC) stimulator, in India. Vericiguat is indicated, along with guideline-based medical therapy, in adults with symptomatic chronic heart failure with reduced ejection fraction....
---
New Delhi, Sep 23:-- India has achieved significant landmarks in reduction of Child Mortality. As per the Sample Registration System Statistical Report 2020, the country has been witnessing a progressive reduction in Infant Mortality Rate, Neonatal Mortality Rate, and under-five Mortality Rate since....
---
New Delhi, Sep 22, (Fast Mail News):-- "Sewa and Sahyog are part of our legacy, and they form an integral part of our Sanskar. These also underline and define the motto of Indian Red Cross Society which is known for its work to help and aid humanity in times of need and emergencies". Thi....
---
© 2022 Fast Mail Media Pvt Ltd. All Rights Reserved.