Tuesday 3rd of August 2021
COVID-19 cases cross 60M in European countries
BRUSSELS:The World Health Organization (WHO) European Region has recorded 60,093,393 COVID-19 cases, including 1,220,486 deaths, according to the figures released by the WHO Regional Office for Europe on Monday.
"The end of the pandemic is still over the horizon and sadly so far in the European region there have been more than 1.2 million COVID-19 deaths," WHO Regional Emergency Director for Europe Dorit Nitzan said in a press release.
"It is important that countries continue their combined efforts to protect their most vulnerable people and those at risk," Nitzan added.
Related World News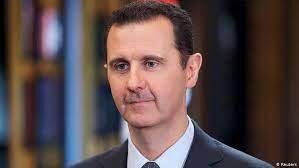 DAMASCUS:Syrian President Bashar al-Assad on Sunday renamed Hussein Arnous as prime minister and ordered him to form a new government, according to the state news agency SANA. The order came after Assad took the oath on July 17 for his fourth term in office after winning the presidential....
---
ANKARA:Forest fires continued to storm Turkey's south and southwestern coastal resort towns, forcing evacuations of several villages and tourism facilities. The blaze in the Manavgat district of the Mediterranean province of Antalya reached Sirtkoy village, and authorities ordered the ev....
---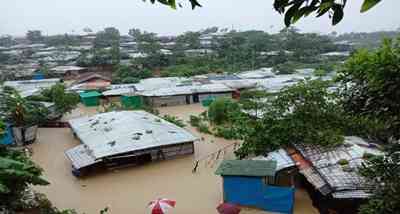 (FM) -More than 12,000 Rohingyas have been affected and 11 killed in flash floods and landslides in the Cox Bazar area of Bangladesh. At least 6 people have been killed in the Balukhali and Palong Khali camps on Tuesday. Five more people died in a camp at Teknaf on Wednesday, said a local offi....
---
WASHINGTON:A third dose of its COVID-19 vaccine can "strongly" boost protection against the Delta variant,the American biopharmaceutical company Pfizer said Wednesday. The company authorotoes said that antibody levels against the Delta variant in people aged 18 to 55 who receiv....
---
(FM) - Over 3.97 billion COVID-19 vaccine shots were administered worldwide , according to a report. China, delivered more than 1.58 billion vaccine jabs while India vaccinated with over 446.16 million jabs across the country.
---
© 2021 Fast Mail Media Pvt Ltd. All Rights Reserved.