Thursday 26th of November 2020
Chinese Premier Li Keqiang to attend the 19th SCO Heads of Govt meet hosted by India on 30th Nov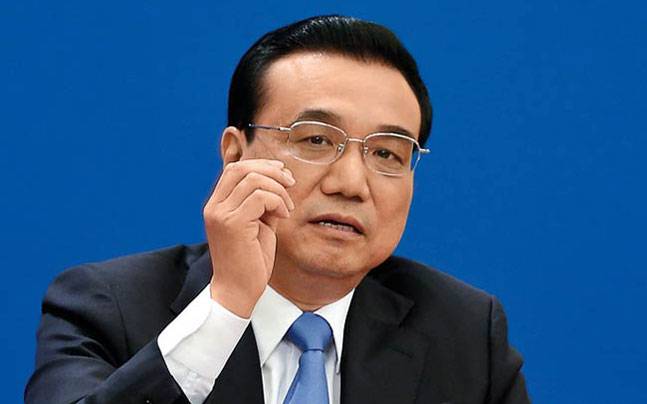 NEW DELHI:China today announced that Premier Li Keqiang will attend the 19th meeting of the Council of Heads of Govt. of Shanghai Cooperation Organization (SCO) member states to be held under India's chairmanship on Nov. 30th. This is the first time after joining the SCO in 2017 that India has got the opportunity to host this meeting which will be held through video link.
Chinese Foreign Ministry today said, the upcoming meeting of heads of govt is an important event under SCO framework this year. It said, Premier Li Keqiang and other leaders will hold in depth communication and exchange at the meeting, on deepening SCO cooperation amid the pandemic and formulate more practical measures to push national economic recovery to promote faster and better development of SCO.
Related World News
LONDON:Globally deaths from terrorism fell for the fifth consecutive year in 2019 to 13,826, a 15 per cent decrease from the prior year The 2020 Global Terrorism Index (GTI) has found that deaths from terrorism fell for the fifth consecutive year since peaking in 2014. The number of deaths h....
---
PARIS: A doubledecker bus transporting textile factory workers collided head on with a truck in southeastern Brazil's Sao Paulo state on Wednesday, killing 40 people, the regional Fire Department reported. The roadway accident, one of the year's deadliest in Brazil, occurred short....
---
PARIS:France on Wednesday registered 16,282 new COVID-19 cases and 381 deaths in a 24-hour span, while pressure on the country's health services continued to ease, health authorities said. Since the start of the pandemic, 2,170,097 people have been infected with the virus, and 50,618 o....
---
(FM) - Global COVID-19 cases surpassed 60 million on Wednesday, according to the Center for Systems Science and Engineering (CSSE) at Johns Hopkins University. The global case count reached 60,037,735, with a total of 1,413,325 deaths worldwide as of 12:27 p.m. local time (1727 GMT), t....
---
WASHINGTON: U.S. President Donald Trump on Wednesday announced he has pardoned Michael Flynn, his former national security adviser who pleaded guilty to lying to the Federal Bureau of Investigation (FBI). "It is my Great Honor to announce that General Michael T. Flynn has been gran....
---
© 2020 Fast Mail Media Pvt Ltd. All Rights Reserved.