Wednesday 12th of May 2021
World leaders urge for global treaty to protect countries from pandemic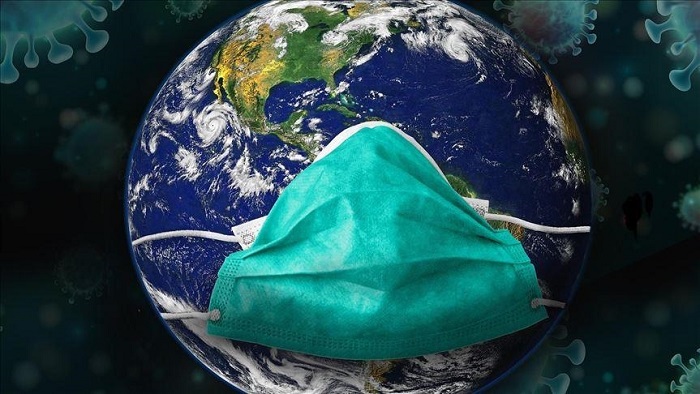 LONDON:The world needs a global settlement, similar to the one that forged World War II, to protect countries in the wake of the COVID-19 pandemic, world leaders said in a joint letter on Tuesday.
The letter that came after a G7 health ministers meeting on Monday, saying the pandemic had been "a stark and painful reminder that nobody is safe until everyone is safe."
Signed by British Prime Minister Boris Johnson, French President Emmanuel Macron, German Chancellor Angela Merkel, and 21 other world leaders, an article published by various newspapers across the globe, including The Telegraph, called for an end to isolationism and nationalism, in favor of a new era of solidarity.
The call comes from 24 world leaders, alongside the head of the World Health Organization Tedros Ghebreyesus.
"The Covid-19 pandemic is the biggest challenge to the global community since the 1940s," it said.
The letter noted: "At that time, following the devastation of two world wars, political leaders came together to forge the multilateral system. The aims were clear – to bring countries together, to dispel the temptations of isolationism and nationalism and to address the challenges that could only be achieved together in the spirit of solidarity and co-operation, namely peace, prosperity, health and security.
"Today we hold the same hope that, as we fight to overcome the Covid-19 pandemic together, we can build a more robust international health architecture that will protect future generations."
Related World News
JAKARTA:As many as 459 people have been killed in Myanmar in a military crackdown against anti-coup protests, said a human rights group on Monday. According to a report by the Assistance Association for Political Prisoners, the victims include children, teachers as well as youths. ....
---
WASHINGTON:US President Joe Biden has joined other world leaders on condemning the bloodshed in Myanmar, where people are protesting against the Feb. 1 military coup. "It's absolutely outrageous and based on the reporting I've gotten, an awful lot of people have been killed totall....
---
LONDON:Another 5,605 people in Britain have tested positive for COVID-19, bringing the total number of coronavirus cases in the country to 4,312,908, according to official figures released Wednesday. The country also reported another 98 coronavirus-related deaths. The total number of co....
---
WASHINGTON:Staff members of Planet Fitness prepare for reopening to the public in Inglewood, Los Angeles County, California, the United States, March 15, 2021. [Photo/Xinhua] The total number of COVID-19 cases in the United States topped 30 million on Wednesday, according to the Center for Sys....
---
Jordan, Iraq and Libya announced more coronavirus infections and deaths Wednesday as efforts continued to contain the disease. Jordan's Health Ministry announced 9,130 more cases, taking the country's total number of infections to 562,857. A total of 456,188 people have recov....
---
© 2021 Fast Mail Media Pvt Ltd. All Rights Reserved.