Thursday 26th of November 2020
Amy Poehler and Meredith Walker take to the Screen to Emphasize Water Rights are Women's Rights
AUSTIN, Texas, Nov. 25, 2020 /PRNewswire/ -- In a world dominated by the rapid spread of coronavirus, women are the ones most impacted and burdened by the damage inflicted by COVID-19, especially in regions already struggling with access to clean water. Amy Poehler and Meredith Walker, co-founders of Amy Poehler's Smart Girls, have joined nonprofit, Well Aware, to emphasize the importance of clean water – now more than ever – for women and girls worldwide.

On December 3rd, at 7pm CST, Amy and Meredith will accept an award at Well Aware's Virtual Gala which anyone can attend. The Global Impact Award, presented annually by Well Aware, honors individuals tackling the world's biggest issues and bringing a voice to those without one.

"As an organization that is run by women, supports women, and listens to women voices - we want to thank you for the incredible work that you do, and for honoring us", said Amy Poehler, co-founder of Amy Poehler's Smart Girls, in response to receiving this award.
Related Life Style News
(FM) - Dr. Harsh Vardhan, Union Minister for Science & Technology, and Shri Prahlad Singh Patel, Minister of State for Culture (Independent Charge) inaugurated the 360o video-immersive experience in circular dome and Digital Exhibits on Mahatma Gandhi installed at Gandhi Darshan, Rajghat, in Ne....
---
(Fast Mail) - The Vice President of India, Shri M. Venkaiah Naidu today asked the new generation to learn from the life and virtues of Lord Rama and move on the righteous path shown by Him for a successful and fulfilling life. Launching the book titled "Thavaasmi: Life and Skills ....
---
(Fast Mail)On Wednesday, the festival of Karvachauth was celebrated with great pomp across the country. Film actress Shilpa Shetty also celebrated the festival with great pomp with her husband Raj Kundra. Shilpa has shared the video on social media celebrating this special festival. In this vi....
---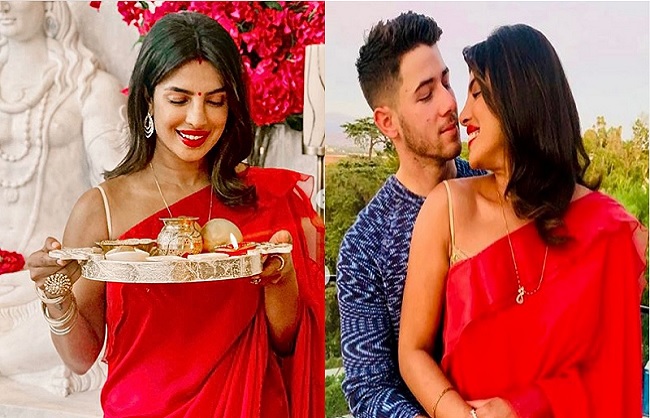 (Fast Mail) - Bollywood's Desi Girl Priyanka Chopra celebrated the festival of Karvachauth with pomp on Wednesday. However, she is not in India these days, but in Los Angeles with her husband Nick Jonas. Despite this, she did not forget her culture and pump. On the occasion of Karvachauth, des....
---
(FastMail) - Khadi's online sale has brought good fortune for its empowered potters this Diwali. Earthen lamps (Diya) made by these potters in the remote parts of Jaisalmer and Hanumangarh districts in Rajasthan are reaching every corner of the country, thanks to Khadi India's e-po....
---
© 2020 Fast Mail Media Pvt Ltd. All Rights Reserved.