Quaker expands its portfolio with ready-to-eat breakfast cereals, launches quaker oats muesli
Hyderabad, Sep 29, (Fast Mail News):-- Wake up to the flavourful breakfast cereals options and gear up for the day. Quaker®, one of India's leading brands in the oats segment, has entered the Ready-to-eat (RTE) cereal segment with a new delicious, innovative, and modern breakfast offering – Quaker Oats Muesli. Packed with the nutritious goodness of 5 grains and 22% fruit, nuts and seeds, Quaker Oats Muesli offers a crunchy, multi-textural, and wholesome breakfast experience in two flavourful variants – Fruit & Nut and Berries & Seeds.
Muesli is increasingly becoming a popular breakfast option and the easy-to-make Quaker Oats Muesli is developed to provide 'Fuel for the Real Fit', first thing in the morning. A delightful combination of grains (oats, wheat, corn, barley, and rice) and inclusions such as fruits, nuts and seeds, the product gives a delicious taste experience with convenience and is a source of protein & fibre that gives a good start to the day.
A Euromonitor International and Quaker report highlighted that 44% of urban millennials skipped breakfast and delayed their meals due to increased household chores and late start to the day. The study has further outlined the significance of having meals on time and consuming nutritious breakfast options. However, in spite of consumers skipping the first meal of the day, nutrition-conscious consumption has turned out to be the choice across the genders and generations. Quaker seeks to address this by introducing Quaker Oats Muesli that aims to become an unskippable part of their daily breakfast. Consumers' increasing affinity towards nutritious, scrumptious, and convenient breakfast options makes Quaker Oats Muesli as one of the ideal breakfast options for health-conscious even during hectic morning schedules.
Related Life Style News
Weight loss tips: At present, increasing weight has become a big problem for everyone today and most people are troubled by this problem. Due to increasing weight and excess obesity, a person becomes a victim of many major diseases.Kalonji enhances the taste of food, while the use of lemon can....
---
Navratri 2022 Recipe: During Sharadiya Navratri , devotees will worship nine different forms of Maa Durga. Along with this, some people will also keep fast. In such a situation, those who keep fast during this time feel like eating something different every day. So this Navratri why you don&rs....
---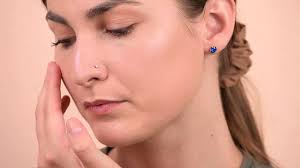 Skin Care: There are many such things at home which are enough to shine the face. If these things are used properly, then you do not even need to go to the parlor daily. But, not everyone is able to use these remedies properly, due to which the skin sometimes looks rough and dry. To overcome t....
---
Navratri 2022 Fasting Tips: The holy festival of Sharadiya Navratri has started. Devotees of the Goddess eagerly wait for this festival from all year long. Many devotees keep fast for the entire nine days of Navratri. Some of these people keep fast on Nirjala and some on fruits. It is said tha....
---
New Delhi, Sep 27, (Fast Mail News):-- POPxo Makeup Mini Nail kits are here to save the day! When you have no time to run to the parlour for those perfectnails that would match your outfits, you can bring out your own nail kit, give yourself a fresh coat with these bright pop colours and stand out a....
---
© 2022 Fast Mail Media Pvt Ltd. All Rights Reserved.