Thursday 28th of October 2021
Flood waters engulf new areas in Nalanda and Gaya districts of Bihar
PATNA:In Bihar, flood waters have engulfed new areas in Nalanda and Gaya districts following breach in embankment. Surging waters of river Sone has entered low lying areas of Rohtas district.
Several villages have been inundated. Standing crops spread over 20 lakh hectares have been damaged. Vehicular traffic has also been disrupted in flood affected areas. People have been advised to move to safer places. Water level in Ganga, Durgawati and Punpun is flowing above the danger marks.
Met department has predicted medium to heavy rainfall in southern part of the state during the next 48 hours. Deputy Chief Minister Renu Devi said NDRF and SDRF teams are carrying out relief and rescue operations. Relief camps have been set up for marooned people in affected areas of the state.
Related Bihar News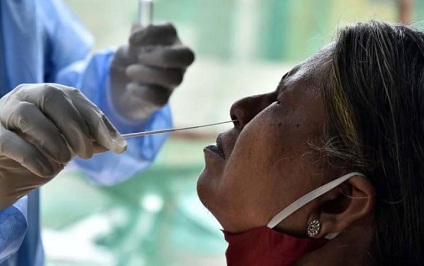 Patna, Nov 02:-- In Bihar, COVID-19 recovery rate has improved to 96.08 percent. This is 4.54 percent more than the national average. The number of active cases in the state is continuously declining. Currently 7 thousand 437 patients are undergoing treatment at various hospitals. 1194 patien....
---
Ara, 31 October (Fast Mail) – Gang war between two groups was behind the shooting of Prince Singh Bajrangi and his friend property dealer Mithun Singh, the national secretary of Yuva Janata Dal United, on 28 September in Jagadevanagar of Ara urban area of ??Bhojpur district. And the matt....
---
Chapra, 29 October:-- The ex deputy chief minister Tejasvi Yadav said that if his government came to power, he would regularise the services of Anganbadi and Jeevika Didis and double their remuneartion. He was addressing a political rally organised at YDBS college at Taraiya. He further said t....
---
Chapra, 28 October :-- One common scathing attack on Nitish Kumar by opposition political leaders invariably is the issue of unemployment in Bihar. After Tejasvi Yadav, LJP leader Chirag Paswan also said at Ekma today that he would create ample opportunities in the state and Biharis so that ....
---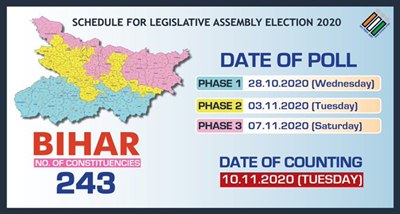 Patna, Oct 24:-- Bihar government has suspended two district Excise Superintendents and transferred four district Excise Superintendents with immediate effect following instruction of Election Commission. Arwal district Excise Superintendent Nitin Kumar and Sheikhpura district Excise S....
---
© 2021 Fast Mail Media Pvt Ltd. All Rights Reserved.