Police lathicharged on youths protesting against Nitish government
Patna, Dec 13, (Fast Mail News):-- On Tuesday, the police lathi-charged the TET pass students who were agitating on the road regarding teacher recruitment in Bihar. During this, many students and other people were injured. These students were proceeding to protest there during the proceedings of the assembly, but were stopped by the MPs. When the students started protesting while raising slogans, the police started chasing them with Sticks. TET pass students have been continuously agitating for the last few months on the issue of teacher reinstatement and employment in the state.
Related Bihar News
By Jagadananda Pradhan Fast Mail News TALCHER:--Thousands of people thronged the coal city of Talcher on Sunday, as the annual extravaganza-the centralized Ganesh idol immersion procession was taken out marked by revelry, religious fervor on Sunday .Though Ganesh puja was celebrated at 70 puj....
---
Patna, June 11 (Fast Mail) - In Bihar's capital Patna, 30 new cases have been reported in last 24 hours. Till now in 2022, the number of corona infected cases were not found. According to the officials associated with the Health Department, 30 new cases have been registered on the portal on Saturda....
---
Patna, June 08 (FMNews) --About 45 people fell sick due to vomiting and diarrhea after eating food during Tilak ceremony late on Tuesday night in Orani village under Goh block of Aurangabad district in Bihar. The condition of about 15 of them is said to be critical. All are admitted at Goh PHC for t....
---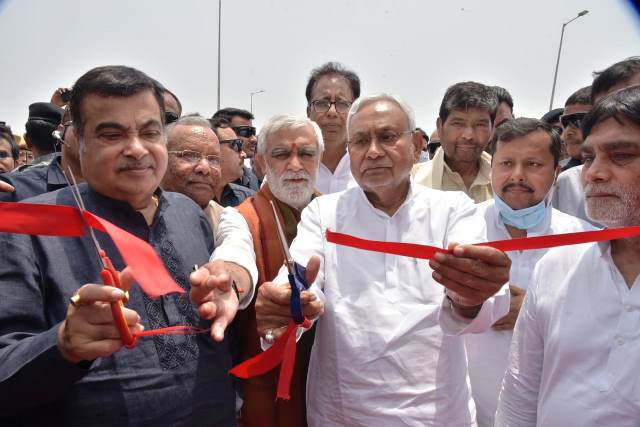 Patna, 07 June (Fast Mail) - Union Road Transport and Highways Minister Nitin Gadkari on Tuesday inaugurated the eastern lane of the six-km-long Mahatma Gandhi Setu connecting North Bihar with the capital Patna. Many NDA leaders including Chief Minister Nitish Kumar, Deputy CM Tarkishore and Renu De....
---
Patna, 07 June (Fast Mail) - In Bihar, a speeding Brezza car rammed seven people on Tuesday morning in front of Vedanta Public School of Bahuarva in Chautarwa police station area of ??Bagaha in West Champaran district.A woman and two children died on the spot. The condition of four children is criti....
---
© 2023 Fast Mail Media Pvt Ltd. All Rights Reserved.