Bihar government to provide Rs 4 lakh each to families of hooch tragedy victims in East Champaran, Nalanda
Patna, July 9:-- In Bihar, the State government for the first time decided to provide relief and compensation to the families of victims in hooch tragedies in East Champaran and Nalanda districts.

Following the series of deaths in the recent hooch tragedies in these districts and due to mounting pressure from the opposition BJP and some other alliance partners within the ruling Grand Alliance, the State government amended the stringent anti-liquor law in April 2023. Under the provision of amendments, four lakh each will be given to affected families.
Related Bihar News
East Champaran, May 22, (Fast Mail News):-- In Bihar, once again a case of destroying the sacred relationship of love has come to light. Late at night in Pipra area of East Champaran district, a lover threw acid on four people, including a woman while they were sleeping. The woman, her husband and t....
---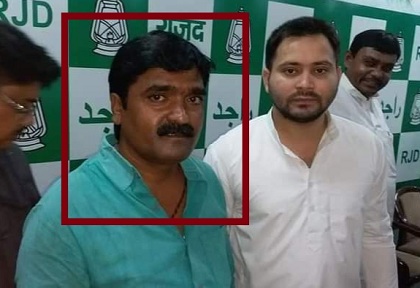 Begusarai, Apr 22, (Fast Mail News):-- Senior leader of Rashtriya Janata Dal and former head of Masti Fatehpur Panchayat Nagina Yadav died under suspicious circumstances. Late night police picked him up from the roadside in Dandari police station area and took him to the hospital, where doctors decl....
---
Motihari, Apr 15, (Fast Mail News):-- In Bihar's East Champaran district, eight people have died one by one under suspicious circumstances. Deaths have been reported from different villages of three blocks of the district. Various discussions are going on regarding these deaths. The incident ....
---
Patna, Apr 11:-- The Bihar government has taken a decision to recruit teachers in government schools through a commission. The decision was taken at a cabinet meeting chaired by Chief Minister Nitish Kumar yesterday. At present, recruitment of teachers is being held at panchayat, block and district ....
---
New Delhi, Apr 8:-- In Bihar, internet services in violence-hit Sasaram and Biharsharif have been restored today. The Internet services were suspended for eight days after violence on Ramavmi. The situation in these areas is slightly improving. Heavy security forces have been deployed in sens....
---
© 2023 Fast Mail Media Pvt Ltd. All Rights Reserved.