OdinSchool encourages Mothers to relaunch their careers; offers special scholarships this Mother's Day
Hyderabad, May 14, (Fast Mail News):-- Motherhood is a full time job, and for a woman who chooses to take a break from her career to nurture her family, relaunching her career can be challenging for various reasons, such as a gap in employment history, outdated skills, lack of recent work experience, and limited availability for work due to family responsibilities. OdinSchool, one of India's top upskilling platforms on this Mother's day is encouraging mother's to relaunch their career and also announced special scholarship for mothers.
3 working mothers who have relaunched their career share their journey on the occasion of Mother's Day.
Angelina Daisy, relaunched her career as an Associate Software Engineer at Motivity Labs after a 14-year break. She stated, "Launching my career with a 14-year career gap was definitely not easy; being a mother, I had a whole different set of priorities. But the Data Science Bootcamp at OdinSchool is well structured and has several elements like Career Services that has helped many women like me get their careers up and running again."
Naga Lakshmi Pothuguntla, who relaunched her career as Associate Manager, Data Analytics, at PepsiCo after an 11-year career gap said, "After a short period of working following graduation, I took a break but didn't want to waste my potential as a stay-at-home mother. With doubts about re-entering the workforce, I decided to upskill and relaunch my career, now earning the pride of my family for my achievements."
Visweswari Pitchika who re-started her career as Senior Analyst, Capgemini, after a 6-year career gap said, "As a full-time stay-at-home mother, I realized I could have a sense of purpose beyond my household, and after six years of not working, I wanted to re-enter the industry. OdinSchool's mock interviews and career services helped me to overcome my fear and gain the courage to face interviews again"
In the Indian corporate sector, there is a significant gender disparity as women progress in their careers. While the entry-level recruitment ratio is fairly balanced, i.e., 49:51. The representation of women declines in managerial positions like CXO and becomes extremely low at the top executive level. This trend suggests that many women leave the workforce within five years, and those who take breaks for family reasons often struggle to relaunch their careers in the core IT sector.
Related Edu & Carrier News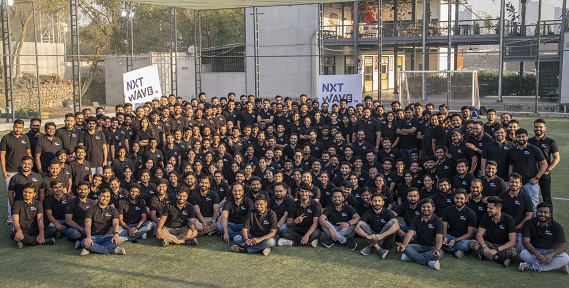 New Delhi, May 1, (Fast Mail News):-- NxtWave, a leading upskilling platform for software careers, announced that more than 1300 companies have hired its learners over the period of last two years, further solidifying its position as a go-to destination for employers seeking top tech talent. The stu....
---
Guntur Apr 18, (Fast Mail News):-- Vellore Institute of Technology Engineering Entrance Examination (VITEEE)-2023 began at VIT AP campus, Amaravati today, said, VIT-AP Vice -Chancellor Dr. S.V. Kota Reddy. VITEEE, the computer-based entrance exam, is conducted every year for admission to B. Tech pro....
---
New Delhi, Mar 23, (Fast Mail News):-- The Government has implemented various schemes for the welfare and upliftment of every strata, including minorities, especially the economically weaker and lesser privileged sections of the society, through various schemes of the Ministry of Skill Develop....
---
© 2023 Fast Mail Media Pvt Ltd. All Rights Reserved.