Monday 27th of September 2021
Punjab: CM orders magisterial probe into 21 suspected spurious liquor deaths in 3 districts
Chandigarh, July 31:-- Punjab Chief Minister Captain Amarinder Singh has ordered a magisterial inquiry by Divisional Commissioner Jalandhar into the suspicious deaths of 21 people, allegedly due to consumption of spurious liquor, in Amritsar, Batala and Tarn Taran. One person reported to be critical in the suspected hooch tragedy.
The inquiry look into the facts and circumstances leading to incidents, as well as into any other issue(s) connected or relevant to the incident (s) and the circumstances leading to it. It will be conducted by Divisional Commissioner Jalandhar, along with Joint Excise & Taxation Commissioner Punjab, and SPs Investigation of the concerned districts, according to an official spokesperson.
The Chief Minister has given Commissioner Jalandhar Division the liberty to co-opt any civil/police officer or any expert to facilitate the expeditious conduct of the enquiry. He has promised strict action against anyone found complicit in the case, in which a woman has so far been arrested. Taking immediate and serious note of the case, Captain Amarinder also directed the police to launch a search operation to crack down on any spurious liquor manufacturing units that may be operating in the state.
Police have arrested Balwinder Kaur, r/o Muchhal, u/ s 304 IPC, 61/1/14 Excise Act at PS Tarsikka. Further investigations are in progress under the Special Investigation Team (SIT) constituted by SSP Amritsar-Rural, from where the first cases were reported. The post mortem of four persons – Jaswinder Singh, Kashmir Singh, Kirpal Singh and Jaswant Singh - will be conducted today to ascertain the exact cause of the deaths.
Related Punjab News
Chandigarh, July 26: To make houses available on affordable prices to the lower and lower middle income families in the state, Punjab Housing and Urban Development Department has notified affordable colony policy. The policy has been formulated to encourage the promoters to opt for small size ....
---
Gurdaspur, July 19: The BSF on Sunday recovered kilo 60 of heroin from the border outpost at Nangli in Dera Baba Nanak, officials said. The consignment was hidden in 1 kg rubber packets and was being pulled out with a 1500 meter long rope by smugglers on the River river bank on t....
---
Chandigarh, July 15 (HS) Captain Amarinder Singh led Council of Ministers on Wednesday paved the way for Punjab Police to become India's first police force to draw civilians as domain experts in IT/Digital, Legal Forensics and Finance to give a high quality cutting edge to its investigat....
---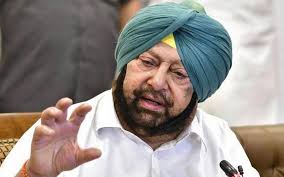 Chandigarh, July 15 (HS) A day after his cabinet colleague Tript Rajinder Singh Bajwa tested positive for Corona , Punjab Chief Minister Captain Amarinder Singh on Wednesday urged all ministers, as well as MLAs and department secretaries, to get themselves tested for the Coronavirus. T....
---
Chandigarh, July 14:-- Punjab Police have busted a gang of international arms smugglers and highway robbers, with the arrest of two dreaded gangsters, including proclaimed offender Gurpreet Singh @ Gora and Germanjeet Singh. A bullet-proof jacket, along with a major haul o....
---
© 2021 Fast Mail Media Pvt Ltd. All Rights Reserved.