Under Construction Building Collapses In Delhi's Azadnagar, Many Buried Under Debris
NEW DELHI: A four-storey under-construction building collapsed in Delhi's Azadnagar and several laborers are reported to be trapped under the rubble. Relief and rescue operations are on.
Sources said,atleast 3 workers are said to be injured. It is being told that 5 laborers are trapped under the debris. However, it has not been officially confirmed yet.
Related Delhi News
New Delhi, Jul 25, (Fast Mail News):-- The Ministry of Housing and Urban Affairs assists the States / Union Territories (UTs) in development of urban infrastructure through its Missions - Atal Mission for Rejuvenation and Urban Transformation 2.0 (AMRUT 2.0), Smart Cities Mission, Swachh Bharat Miss....
---
New Delhi, Jul 25:--Three women members of a family died after their car allegedly rammed into a DTC bus which was halted on a bus stand for passengers to board in outer Delhi's Nangli Poona area on Monday morning, police said. The deceased were identified as Jyoti Sharma (27), Nisha (3....
---
NEW DELHI: Delhi government will offer free spoken english course to one lakh youth every year,the state Chief Minister Arvind Kejriwal has announced this on Saturday. Kejriwal said that now the poor and middle class children in Delhi who have a tight hand in English, the Delhi government will....
---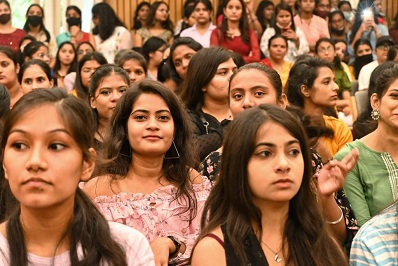 New Delhi, July 16, (Fast Mail News):-- To make India a developed country, the contribution of the women of the country is essential. Kalkaji MLA Atishi said these things during the 27th Annual Day celebrations of Aditi Mahavidyalaya organized at India International Center on Saturday. In thi....
---
New Delhi, Jul 5:-- Delhi Assembly has passed the Salary, Allowances, and Pension Amendment Bills 2022 on the first day of its two-day Special Session.
---
© 2022 Fast Mail Media Pvt Ltd. All Rights Reserved.