Union Minister Dr Jitendra Singh says, three persons to be send 6000 meter below sea level for exploration
NEW DELHI:As a part of Samudrayaan Mission undertaken by the Union Ministry of Earth Sciences, India aims to send three persons to 6000 meters below sea level.

Sharing the details, Union Minister of State (Independent Charge) Science & Technology; Minister of State (Independent Charge) Earth Sciences; MoS PMO, Personnel, Public Grievances, Pensions, Atomic Energy and Space, Dr Jitendra Singh said that Prime Minister Narendra Modi had referred to Deep Sea Mission in his Independence Day address in two consecutive years in 2021 and 2022.

The mission, said the Minister, heralds India's ushering into an era of "Blue Economy" which is going to play a major part in building India's overall economy during the years to come.

Dr Jitendra Singh further elaborated that a vehicle called MATSYA will carry three persons to a depth of 6000 meters for exploration of deep-sea resources like minerals. This mission, he said, is expected to be realized in the next three years.

The Minister said that this mission was expected to be realised in next three years. Singh added that MATSYA 6000 is being designed and developed by the National Institute of Ocean Technology (NIOT), Chennai under the Ministry of Earth Sciences. "It has an endurance of 12 hours under normal operation and 96 hours in case of emergency for human safety."
Related Environment News
New Delhi, Dec 09, (Fast Mail News):-- According to the Meteorological Department (IMD), an alert has been issued in Tamil Nadu due to the impact of cyclonic storm Mandous over the Bay of South-West Bengal. S Balachandran, Deputy Director General, Regional Meteorological Centre, has shared informati....
---
New Delhi, Dec 05, (Fast Mail News):-- The National Zoological Park, New Delhi (Delhi Zoo) celebrated "International Cheetah Day" and "Wildlife Conservation Day" yesterday in collaboration with Central Zoo Authority. The purpose behind the celebration of "Internat....
---
New Delhi, Dec 02, (Fast Mail News):-- Minister of State for Environment, Forest & Climate Change, Ashwini Kumar Choubey addressed the valedictory session of National Youth Conference on Vayu: The Vital Life Force, in Odisha today. Speaking on the occasion, Choubey laid emphasis on the ro....
---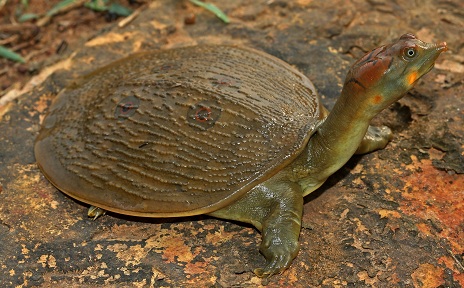 New Delhi, Nov 25:-- India has strengthened protection to Leith's Soft-shelled Turtle under the Convention on International Trade in Endangered Species, CITES. India's proposal for transferring Leith's Softshell Turtle from Appendix II to Appendix I of the Convention on Internation....
---
United Nations, Nov 23:-- Indian wildlife biology scientist Dr Purnima Devi Barman has been honoured with the United Nations Highest award in environment 'Champions of the Earth' for the year 2022. The award by the United Nations Environmental Programme (UNEP) for Dr Barman, along....
---
© 2023 Fast Mail Media Pvt Ltd. All Rights Reserved.