Thursday 26th of November 2020
Maharashtra CM appeals people not to be complacent in fight against COVID-19 pandemic
MUMBAI: Comparing the second wave of Covid-19 to Tsunami, Maharashtra Chief Minister, Uddhav Thackeray has made a solemn appeal to the people of the state not to be complacent in the fight against the global pandemic.
Addressing the people through social media on Sunday, Mr. Thackeray said that people should not show any kind of laxity and continue to wear mask, maintain physical distance and wash hands.
After witnessing a steady decline, a reverse trend is being seen as cases are once again on the rise.
The Maharashtra government on the 16th of this month had allowed opening of all religious places across the state.
AIR correspondent reports, sounding an alarm bell, Chief Minister, Uddhav Thackeray while referring to the surge in cases of Covid 19 in some European countries, national capital-Delhi and Ahmedabad said that it is feared that the second and third wave is like a tsunami.
Related Maharasthra News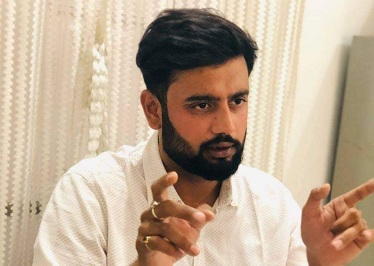 Mumbai, 04 August:-- After the Supreme Court's decision and the central government's initiative, the exercise of constructing a grand Ram temple at Ramjanmabhoomi in Ayodhya has started. Prime Minister Narendra Modi will perform Bhoomi Poojan in Ayodhya on August 5, after which the work of bui....
---
Mumbai, Jul 07:-- In Maharashtra, the state government is gradually lifting restrictions under the 5th phase of Mission Begin Again. Fresh orders have been issued to allow hotels, lodges and guest houses outside containment zones to operate from tomorrow with 33 percent of their capacity. &nbs....
---
Mumbai, Jul 06:-- Maharashtra's COVID-19 tally rose to 2,06,619 with the single-day spike of 6,555 new cases on Sunday. With the death of 151 more patients, the state''s fatality count rose to 8,822. As per the state health Department, a total of 3,658 patients were discharged from hospitals post re....
---
MUMBAI:In view of the high surge in COVID-19 cases in Mumbai, the city police today imposed section 144 of the Criminal Procedure Code, CrPC till 15th of July. It prohibits the presence or movement of one or more persons in public places or gatherings of any sort anywhere, includ....
---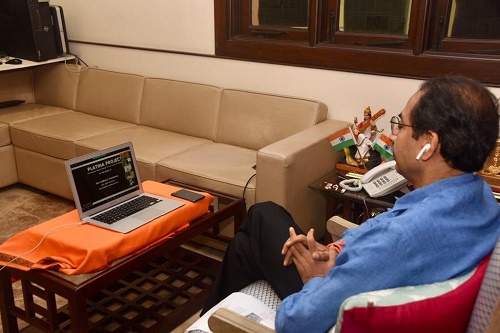 Mumbai, June 29 : The Chief Minister Uddhav Thackeray launched plasma therapy facility in 23 hospitals of the state, though video conferencing. He appealed the people who recovered from Covid-19 to give their plasma. While addressing the media he said that the first plasma therapy test....
---
© 2020 Fast Mail Media Pvt Ltd. All Rights Reserved.