Friday 21st of January 2022
Maharashtra reports 854 new Covid-19 cases, 11 deaths
Mumbai:Mumbai yesterday reported zero Covid related fatalities for the third time in December. Brihanmumbai Municipal Corporation (BMC) said that the zero Covid-19 deaths were reported for the first time in Mumbai on October 17, 2021. Earlier this month, zero deaths were reported in Mumbai on December 11 and 15.

The death toll in Mumbai is 16,363. As many as 274 new Covid-19 cases were reported in the metropolis.
Related Maharasthra News
MUMBAI:The Maharashtra state Department of School Education has decided to start classes for primary schools in the state from 1st December. Minister of School Education Prof. Varsha Gaikwad has appealed to all schools to strictly follow Covid Protocols. According to circular issued yest....
---
Nagpur,FASTMALI -General Bipin Rawat, Chief of Defence Staff (CDS), visited Defence Establishments in Nagpur. He was briefed on projects undertaken by indigenous private defence manufacturers as part of Atmanirbhar Bharat initiative. He visited Economic Explosives Ltd (EEL), Nagpur and was giv....
---
MUMBAI:Maharashtra Government approved an assistance of 774 crore rupees to the farmers in nine flood-affected districts of the state. Chief Minister Uddhav Thackeray yesterday said that the state government stands firmly behind the farmers severely affected due to recent rains. He stat....
---
MUMBAI:Overall Covid-19 situation is improving in Maharashtrabut at the same time daily cases in western Maharashtra are showing risingtrend which may become a cause of concern for the administration in this partof the state. Pune has the highest 7059 cases, while there was rise in numberof ca....
---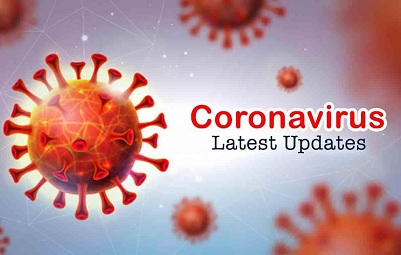 MUMBAI:Maharashtra reported 9,798 new cases of COVID-19 during the last 24 hours, taking the state's tally to 59,54,508. According to the State's Public Health Department, 14,347 patients were discharged during the same period, taking the total number of recovered patients to 56,99....
---
© 2022 Fast Mail Media Pvt Ltd. All Rights Reserved.