Wednesday 12th of May 2021
Tamil Nadu govt bans New Year revelries on beaches, hotels, clubs, resorts etc
CHENNAI: The Tamil Nadu government has banned New Year revelries on beaches, hotels, clubs and resorts on the night of 31 December and 1 January, 2021, as part of efforts to prevent the spread of Covid 19.
A Govt press release said that here will be no entry to the beaches on these days, and no midnight revelries would be allowed on beach roads, restaurants, hotels, clubs, resorts including beach resorts, and similar places on New years eve and the following day.
Regular functioning of hotels, restaurants, clubs and resorts shall continue, the release added.
a
Related Tamil Nadu News
Chennai, Nov 2:-- The Diesel Loco Periodic Overhauling (DSLPOH) wing of Golden Rock Workshop (GOC) in Tiruchy in Tamil Nadu is gearing up for diversification of work amidst a situation where the utilization of diesel locos in traffic services is coming down. DSLPOH wing of GOC began functioni....
---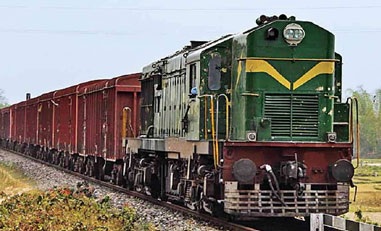 Chennai, Nov 2:-- Southern Railway recorded splendid achievement in the freight segment. The prestigious establishment has loaded 2.09 million tonnes of freight which earned an income of Rs 162.42 crore for it. For the financial year, April to October 2020, Southern Railway loaded 14.78 milli....
---
Tamil Nadu: Chennai, October 29:-- Madras High court has directed CB-CID wing of Tamil Nadu Police to undertake investigation in a scam related to PG medical admissions in the state. Many candidates who have not got seats even after the mop-up round counseling were conducted filed petitions i....
---
Tamil Nadu: Chennai, October 29:-- East Central Railway will operate festival special trains connecting Danapur and Yesvanthpur and will also be connecting Dr. MGR Chennai Central, Jolarpettai, Katpadi stations in Tamil Nadu. Train No.03209 / 03210 Danapur - Yesvantpur - Danapur Bi-Week....
---
Chennai, Sept 12:-- Southern Railway's Chennai Division has introduced a new stream of traffic, "Time-tabled container train services" to capture the loading and unloading of goods from industries and firms to destinations across the country. Apart from coal and coke, other major ....
---
© 2021 Fast Mail Media Pvt Ltd. All Rights Reserved.