Senior Congress leader P T Thomas passes away in Tamil Nadu
CHENNAI:Kerala legislator and Senior Congress leader P .T .Thomas passed away,today morning in Vellore, Tamil Nadu. He was 71 years old. He had been undergoing cancer treatment for the past one month. Mr.Thomas represented the Thrikkakara constituency in the current legislative assembly. He was also one of three working presidents of the Kerala Pradesh Congress Committee (KPCC).
Related Tamil Nadu News
CHENNAI: The Tamil Nadu government has banned New Year revelries on beaches, hotels, clubs and resorts on the night of 31 December and 1 January, 2021, as part of efforts to prevent the spread of Covid 19. A Govt press release said that here will be no entry to the beaches on these day....
---
Tamil Nadu: Chennai, Nov 2:-- Railway Protection Force (RPF) unit of Southern Railway rose to the occasion in commemorating National Unity Day recently. National Unity Day also known as Rashtriya Ekta Diwas marks the birth anniversary of Sardar Vallabhai Patel and 31 October of every year is c....
---
Chennai, Nov 2:-- The Diesel Loco Periodic Overhauling (DSLPOH) wing of Golden Rock Workshop (GOC) in Tiruchy in Tamil Nadu is gearing up for diversification of work amidst a situation where the utilization of diesel locos in traffic services is coming down. DSLPOH wing of GOC began functioni....
---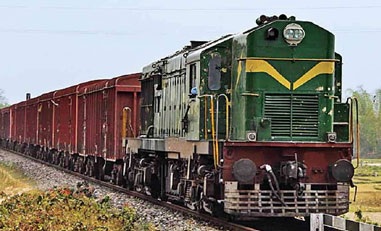 Chennai, Nov 2:-- Southern Railway recorded splendid achievement in the freight segment. The prestigious establishment has loaded 2.09 million tonnes of freight which earned an income of Rs 162.42 crore for it. For the financial year, April to October 2020, Southern Railway loaded 14.78 milli....
---
Tamil Nadu: Chennai, October 29:-- Madras High court has directed CB-CID wing of Tamil Nadu Police to undertake investigation in a scam related to PG medical admissions in the state. Many candidates who have not got seats even after the mop-up round counseling were conducted filed petitions i....
---
© 2023 Fast Mail Media Pvt Ltd. All Rights Reserved.