HP's farmers, youth troubled by BJP govt's wrong policies: Cong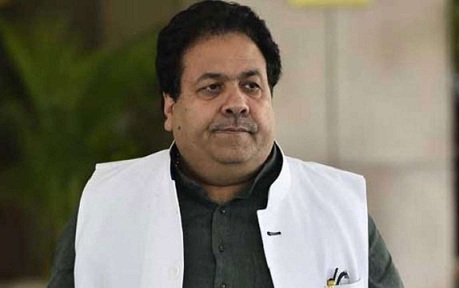 New Delhi, Sep 23:-- The Congress has alleged that both farmers and youth of Himachal Pradesh are suffering due to wrong policies of Bharatiya Janata Party (BJP). Senior Congress leader and Himachal Pradesh Congress in-charge Rajiv Shukla said during a press conference held at the party headquarters on Friday that the youth of the state are hurt by the Agniveer scheme of the central government. He said, there is frustration among apple farmers due to not getting proper price for their produce.
Shukla said that Himachal Pradesh is the largest producer of apples, the Congress family had done the work of getting it the status of Apple State. He said but apple farmers are troubled by the present BJP government. Shukla said that the state government has a debt of 70 thousand crores, which means that the people here have a debt of ?1.5 lakh per voter. The debt on the government here has increased by 51 per cent only in the last five years. He said that 67,500 government posts are lying vacant here, which the state government has not yet filled, despite this, the youth are not being given jobs.
Related Political Buzz News
NEW DELHI: The Bharatiya Janata Party has spent over Rs 344.27 crore in the assembly elections in five states held this year (Uttar Pradesh, Punjab, Goa, Manipur and Uttarakhand). In the elections held in these states five years ago, BJP spent Rs 218.26 crore. On the other hand, Congress spent....
---
Gangtok, Sep 20:-- Bhaichung Bhutia has been appointed as the new President of Hamro Sikkim Party (HSP). Till now he was the acting president. Bhutia has replaced former chairman Dr. Bina Basnet. According to a party release issued on Tuesday, the National Conference of HSP has appointed Bhai....
---
Gandhinagar (Gujarat), Sep 20:-- Bharatiya Janata Party (BJP) national president JP Nadda on Tuesday said that Prime Minister Narendra Modi is the biggest well-wisher of the farmers of the country, his priority are for the sons of the earth. Nadda said Modi has provided direct assistance to the farm....
---
CHANDIGARH:Opposition parties have targeted the Aam Aadmi Party over the reports of Punjab CM Bhagwant Mann being removed from a Lufthansa flight from Frankfurt. Opposition parties say that the Punjab CM has shamed the 'Punjabis'. Mann's office, on the other hand, says that he delayed his retu....
---
NEW DELHI: Former Punjab Chief Minister Captain Amarinder Singh joined the Bharatiya Janata Party and has merged his party Punjab Lok Congress (PLC) with BJP. Captain Amarinder Singh joined the BJP in the presence of Union Ministers Narendra Singh Tomar, Kiren Rijiju, BJP leader Sunil Jakhar and BJP....
---
© 2022 Fast Mail Media Pvt Ltd. All Rights Reserved.