Strengthening of India-Japan Special Strategic Partnership to be in focus during visit to Japan says PM Modi
TOKYO:Prime Minister Narendra Modi has said strengthening of the India-Japan Special Strategic and Global Partnership will be the aim of his visit to Japan.

In his statement, Mr Modi said he will also participate in the second in-person Quad Leaders' Summit. He said the summit will provide an opportunity for the leaders of the four Quad countries to review the progress of Quad initiatives.

The Prime Minister said all Quad Leaders will also exchange views about developments in the Indo-Pacific region and global issues of mutual interest.

Mr Modi will hold a bilateral meeting with US President Joe Biden, where both the leaders will discuss further consolidation of multi-faceted bilateral relations between the two countries.

The newly-elected Australian Prime Minister Anthony Albanese will be joining the Quad Leaders' Summit for the first time. Mr Modi said he looks forward to a bilateral meeting with Anthony Albanese during which the multifaceted cooperation between India and Australia under the Comprehensive Strategic Partnership, and regional and global issues of mutual interest will be discussed.
Related Political Buzz News
Itanagar, May 21 (FMNews) - Union Home Minister Amit Shah is on a two-day visit to Arunachal Pradesh from today. Amit Shah will attend several official programs in Tirap, Lohit and Namsai districts of the state. Amit Shah landed at Dibrugarh airport in Assam by plane from Delhi. From there he ....
---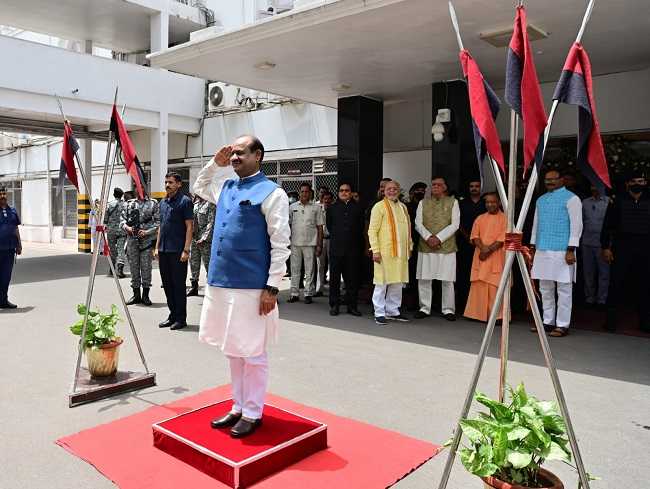 Lucknow/New Delhi, May 20 (FMNews) - Lok Sabha Speaker Om Birla, while addressing the a program organized for the newly-elected members of the Uttar Pradesh Legislative Assembly on Friday, advised the public representatives to adopt the highest standards of conduct and behavior. He said that t....
---
Nalam,KANIHA,(FMNews) - On the construction around Srimandir the union education minister has said today that the beautification of Srimandir should be carried out within the ambit of law. Pradhan was at his native village Nalam today to offer puja to his presiding deity Nrusingha Nath dev. Accordin....
---
Udaipur: The Congress party keep 50% quotas for Scheduled Castes (SCs), Scheduled Tribes (STs), Other Backward Classes (OBCs) and minorities at all levels of the organisation, the party announced on Saturday. The party decided in its 'Chintan Shivir' in Udaipur o n Day 2. A t....
---
TBILSI:- Georgian Prime Minister Irakli Garibashvili has pledges that his government will do everything it can to avert a military conflict with Russia. "Our people has been at war with the Russian Federation, and we have been through thousand troubles because of that. The fallout f....
---
© 2022 Fast Mail Media Pvt Ltd. All Rights Reserved.