Kerala HC quashes ordinance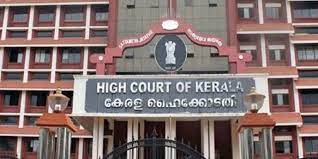 Thiruvananthapuram, 14 November : There is a famous proverb in Kerala which if translated becomes "One who was hit by the thunder was bitten by the snake". The meaning is that the person who was hit by the thunderbolt would not be able to survive a snakebite. The CPI(M) is facing such a predicament now. A day after the Pinarayi Vijayan-led Kerala Government sent the copy of an ordinance to Raj Bhavan which unseats the Governor from the post of Chancellor in all the Universities in the State, the Kerala High Court struck the Government on Monday.
A Division Bench consisting of Chief Justice S Manikumar and Justice Shaji Chali declared as null and void the appointment of Riji K John as the vice chancellor of Kerala University of Fisheries and Ocean Sciences (KUFOS) and also directed the Chancellor to constitute a search-cum-selection committee to nominate a panel of names to be considered for appointing as vice-chancellor.
Related Kerala News
THIRUANATHPURAM:In Kerala, normal life was hit by the 48-hour nation-wide general strike called by joint council of trade unions. Shops and business houses including banks remaines closed and vehicular traffic was off the road. Taxis and autorikshaws were operating in some places. ....
---
Thiruananthpuram:Kerala Government has decided to impose night curfew in the state from Thursday. The curfew will be in place from 10 pm to 5 am from December 30 to January 2.
---
KOCHI:The city of Kochi in Kerala, widely known as the Queen of Arabian Sea, has won the award for the city with the most sustainable transport system in the country. The award was given away by the Union Minister for Housing and Urban Affairs Hardeep Singh Puri in New Delhi yesterday: ....
---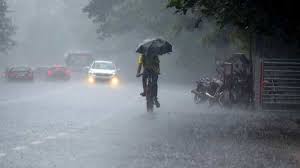 THIRUANATHPURAM:With the onset of the North-East monsoon, Yellow Alert has been declared in 12 districts in Kerala. Today all districts except Kannur and Kasargode are under Yellow Alert. The whirlwind formation is expected in the Bay of Bengal and this is likely to develop into a low-pressure....
---
THIRUANANTHPURAM:In Kerala, hilly regions and some other parts received heavy rains last evening, inundating several low-lying areas. Rains were reported in the eastern regions of Pathanamthita, Kottayam, Idukki, Thrissur, Kozhikode, and other places. Although landslides took place at some pla....
---
© 2023 Fast Mail Media Pvt Ltd. All Rights Reserved.