Olena Zelenska: I am waiting for family to unite like all families in Ukraine
Related Trending Now News
The EU leadership on Thursday expressed its desire for a "more active role" in wider Asia-Pacific during an official visit to Japan. EU Commission President Ursula von der Leyen, who called the Indo-Pacific "a thriving region," also said it is "a theatre of tensio....
---
(FMNews) -The latest deadly prison violence in Ecuador has again highlighted the urgent need for a comprehensive reform of the country's criminal justice system, the UN human rights office, OHCHR, said on Tuesday. More than 44 people died, and over a dozen were injured, after riots broke....
---
Washington, May 06 (FMnews). Elon Musk is expected to become the provisional CEO after microblogging social media platform Twitter acquired for $44 billion. The information has been given by a person related to this matter. The world's richest man Elon Musk is the CEO of Tesla Inc and also hea....
---
New Delhi, Apr 05:-- Prime Minister Narendra Modi has held talks with the French President Emmanuel Macron in Paris yesterday. In a statement, the MEA said, the Prime Minister met Mr. Macron in one-on-one and delegation level formats in Paris. The two leaders held discussions on the entire range of ....
---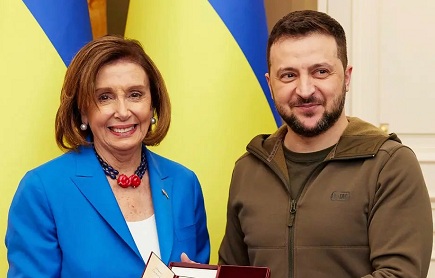 Kyiv, May 4:-- Ukrainian President Volodymyr Zelensky has described his recent talks with Speaker of the U.S. House of Representatives Nancy Pelosi as substantive, adding that they discussed defense supplies to Ukraine under the Lend-Lease Program, macro-financial support and sanctions against Russi....
---
© 2022 Fast Mail Media Pvt Ltd. All Rights Reserved.