Tuesday 24th of November 2020
Culture Minister Prahlad Singh Patel hands over Bronze idols of Lord Rama, Lakshmana and Goddess Sita dating back to 13th Century, to Tamil Nadu Idol Wing
(FastMail) - Union Minister of State for Culture & Tourism (I/C) Shri Prahlad Singh Patel handed over the Bronze idols of Lord Rama, Lakshmana and Goddess Sita to Idol Wing, Government of Tamil Nadu at a ceremony held today in ASI Headquarters, Dharohar Bhawan in New Delhi.Senior officials from the Ministry of Culture, ASI and Government of Tamil Nadu were also present on the occasion.
Earlier, on 15th September 2020, these Bronze idols were handed over to High Commission of India in London by Metropolitan Police, London. As per the photo documentation done in 1958, these idols belong to the Sri Rajagopal Vishnu Temple (temple built during the Vijayanagara period) in Anandamangalam in Nagapattinam district of Tamil Nadu. As per the investigation carried out by the Idol wing of Tamil Nadu police these idols were stolen from the Sri Rajagopal Vishnu Temple on 23/24 November 1978.
The bronze idols of Lord Rama, Lakshmana and Goddess Sita are the masterpieces of Indian Metal Art and are 90.5 cm, 78 cm, and 74.5 cm in height respectively. Stylistically, these sculptures are dateable to the 13th century AD.
Related Art & Culture News
Kolkata, 31 October (HS) : Chief minister Mamata Banerjee today greeted the people on the dual occasions of Kojagari Laxmi Puja and Milad un Nabi and wished unbound prosperity and happiness in every home. Also wishing that the spirit of love, service to the humanity ,....
---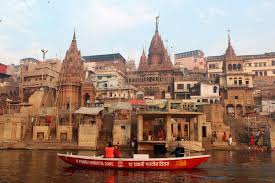 (FM) -The Yogi government is bringing about major changes in the cleaning system of Ghats of Kashi by best state of art facility. Yogi government is going to spend 10 crores on cleaning and sanitation of all 79 Ganges Ghats of Varanasi. About 500 dustbins will also be installed at the ....
---
Kolkata, 30 October, (HS): A galaxy of eminent poets from across the globe will participate in the third edition of International Poetry Festival called 'Chair Poety Evening' in this City of Joy - the cultural capital of India from 1 to 5 November. Being held for the first t....
---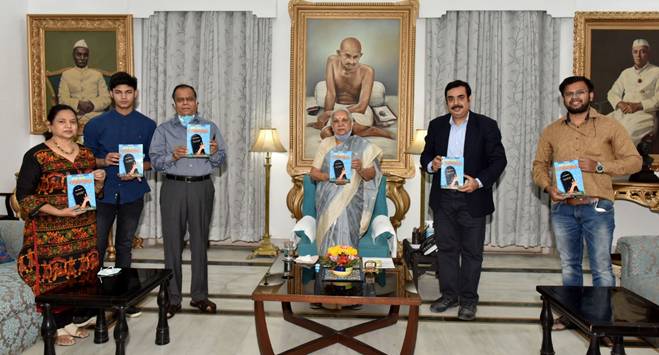 (Fast Mail) - Cartoons are most effective at communicating with human beings. They not only tickle us but are also capable of delivering tough messages in a simple, subtle and riveting manner. Human mind is hard wired to take their messages on board ahead of other forms of communication. A &ls....
---
(Fast Mail News) - As the celebration of the Navratri kicks off and devotees are looking forward to celebrating Durga Puja with great enthusiasm, the spirit of the auspicious festival has dampened a bit amid the coronavirus pandemic in Angul-Talcher industrial belt. Both th....
---
© 2020 Fast Mail Media Pvt Ltd. All Rights Reserved.