Contemporary Art and its glory of aesthetics expression by Artist Sasadhar Pati
Q:- 1, Mr Pati why the public likes your creative canvas?
Ans:- Because of my compositional arrangement techniques and colours scheme treatment on the canvas are the special attractions of my work.
Q:-2- .How you got inspired towards art education ?
Ans:- Very truly and proudly I say here ,I have got inspiration from my Father. He is an artist . I had learn lot of things from him and I carry on more inspirations from my teachers and relatives.
Q:-3-.Can you express your feelings on your native place .
Ans :- Its very pleasing question for me. My native place is Mallikapur , in the Block of Dasarathpur situated in East Jajpur .My village have own identity in pree- post Independence history .I feel proud because I belong from that holly land .
Q:- 4-Can you tell which moment you felt more happiness and which moments were not so good for you ?
Ans :- when I attend International art camp at Himanchal pradesh on 2019 really that was an unexpected dream . And sorrow moment was , when my beloved wife passed away. And I handled the situations very carefully till today.
Q:- 5-.As an Artist what changes you needs in the art field or any new suggestions to OLKA.
Ans :- No doubt it is an excellent question for me , now the days art field needs a good leadership in our state , because our govt openly implements various scheme through lalit kala Academy, but my opinion is the secretary and president of the OLKA ,must be honored with higher remuneration , because odisha is the land of art and culture ,so that people's must be benefit as per their talents and derivative works . And govt must create Art lecturer post in medical colleges , Engineering colleges and simultaneously in general colleges due to the demand of their education enhancement .
Related Art & Culture News
New Delhi, Sep 15, (Fast Mail News):-- Central Bureau of Communication (CBC) of Ministry of Information and Broadcasting has begun to offer a bouquet of entertainment cum infotainment programmes with a mesmerizing blend of music, dance, street plays, skits and exhibitions for a whole month. &n....
---
By Jagadananda Pradhan Talcher:The famous Ganesh Puja festival at Talcher would be concluded on September 10, after a celebration of ten days here . Before the immersion of Ganesh idols, laddu auction which is the main attraction of the festival will take place at 10am ....
---
MUMBAI:Ganesh Utsav is celebrated with great pomp in Maharashtra. When the Ganpati of Mumbai is mentioned, the name of the king of Lal Bagh comes at the top. From many big film actors, political stars to common people, crowds come to see Lalbagh. Ganpati of Lal Bagh is very much recognized a....
---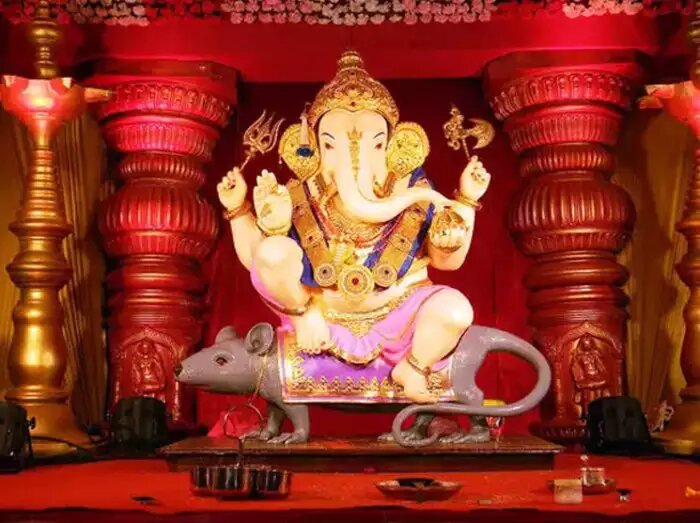 MUMBAI: The festival of Ganesh Chaturthi is celebrated with great pomp this year. This time the festival of Ganesh Chaturthi will be celebrated on 31st August. On this day people bring the idol of Lord Ganapati at home and worship him for 10 days. Also, Pappa is immersed on the day of Anant Ch....
---
LUCKNOW:In a move to further boost Gorakhpur's terracotta, which earlier remained confined to small villages in the area and presently has garnered global attention with Chief Minister Yogi Adityanath's efforts, the Uttar Pradesh Government has decided to ensure accessible loans to....
---
© 2022 Fast Mail Media Pvt Ltd. All Rights Reserved.