Reliance New Energy Solar to Acquire Faradion Limited
Mumbai, Dec 31, 2021(FASTMAIL)-
Reliance New Energy Solar Ltd ("RNESL"), a wholly owned subsidiary of Reliance Industries Ltd., has signed definitive agreements to acquire 100% shareholding in Faradion Limited ("Faradion") for an enterprise value of GBP 100 Mn. In addition, RNESL will also invest GBP 25 Mn as growth capital to accelerate commercial roll out.
Based out of Sheffield and Oxford in UK and with its patented sodium-ion battery technology, Faradion is one of the leading global battery technology companies. It has a competitively superior, strategic, wide-reaching and extensive IP portfolio covering several aspects of sodium-ion technology.
Faradion's sodium-ion technology provides significant advantages compared to alternative battery technologies, especially lithium-ion and lead acid, including:
a) Sustainable – There is no dependence and use of cobalt, lithium, copper or graphite. Sodium is the sixth most abundant element on the planet.
b) Patented zero-volt safe transport and storage.
c) Low cost – total cost of ownership already comparable to lead-acid with potential for further reductions in costs.
d) Scalability – utilises existing lithium-ion manufacturing infrastructure and is already proven with multiple commercial manufacturing partners.
e) Performance – energy density on par with lithium-ion phosphate and with wider operating temperature range of -30? to +60?.
f) Fast charge/ discharge capability.
All of this combines to offer a next generation, high density, safe, sustainable and low-cost energy storage technology solution.
Related Corporate News News
Barauni/ Barh,FASTMAIL - R.K Singh Union Minister of Power and New & Renewable Energy and Shri Nitish Kumar, Chief Minister of Bihar dedicated Stage -II 500MW (2x250 MW) of NTPC Barauni Thermal Power Station and Unit #1 (660 MW) of NTPC Barh Super Thermal Power project today to the n....
---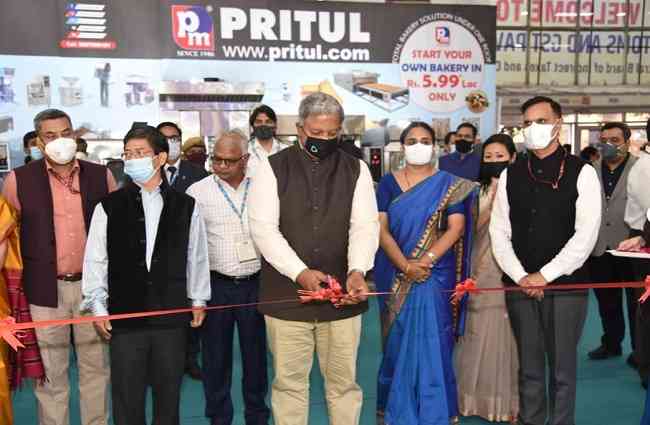 Delhi,FASTMAIL - M. Ajit Kumar, Chairman, CBIC, inaugurated the Customs & GST pavilion here today at Hall no.12 of Pragati Maidan, New Delhi. Central Board of Indirect Taxes and Customs (CBIC) has set up Customs & GST pavilion in the 40th edition of India International Trade Fair. The ....
---
Bhubaneswar,FASTMAIL - In accordance with the Chief Minister Naveen Patnaik's vision to make Odisha the manufacturing hub of the East, Asit Kumar Tripathy, IAS (Retd.), Principal Advisor to the Chief Minister, Odisha & Chairman, WODC, Government of Odisha led ....
---
MUMBAI:At the stock markets, the Sensex at the Bombay Stock Exchange fell 81 points, or 0.1 percent, to close at 60,353, today. The Nifty at the National Stock Exchange shed 27 points, or 0.2 percent, to 18,017. In the broader market, the BSE Midcap index fell 0.5 percent and the Smallcap inde....
---
(FM) -The India International Trade Fair2021 will be inaugurated by the Minister of Commerce & Industry, Piyush Goyal on November 14,2021 at Pragati Maidan, New Delhi.The 40th edition of IITF, a magnum of India Trade Promotion Organization(ITPO), represents India in totality as an id....
---
© 2022 Fast Mail Media Pvt Ltd. All Rights Reserved.