Both houses of Parliament adjourned till afternoon, opposition demands discussion on JPC in Adani case
NEW DELHI:The budget session of the Parliament is going on where the attitude of the opposition is being seen on the issue of Adani group.
On the third day of the budget session, there was an uproar too by the opposition in the Parliament. The opposition has demanded an inquiry into the matter following the Hindenburg report on the Adani group.
Related Big Story News
GANDHI NAGAR:Asaram Bapu has been sentenced to life imprisonment by the Gandhinagar court of Gujarat in the case of student rape. Sessions Court DK Soni convicted Asaram on Monday. The sentence was to be decided on Tuesday. Asaram has been in jail since 2013. Asaram has been convicted under IP....
---
NEW DELHI:The Economic Survey has been introduced in the Lok Sabha by the Finance Minister Nirmala Sitharaman. The growth rate is estimated to be 6.5 percent in 2023-24,in the survey report. The Indian economy is improving on a broad basis across all sectors, which is poised to grow and it has....
---
GANDHINAGAR: Gujarat's Gandhinagar court has convicted self-styled Baba Asaram in the rape of a female follower and the verdict will be pronounced today. The Gandhinagar Addition District and Sessions Court will pronounce the sentence at 11 am today. Asaram has been convicted by the Gandhinaga....
---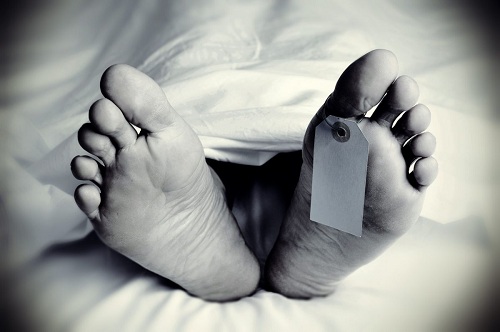 BARGARH: In a shocking incident, a couple was found dead in Odisha's bargarh district two months after their only daughter murdered.The deceased have been identified as Raghu Bhue, 55, and Pratishtha Bhue, 50. According to police,their bodies been sent for post mortem. A case of unnatura....
---
WASHINGTON:The world is still reeling from the ongoing war between Russia and Ukraine, while fears of a war between America and China are also being raised. The fear of war between the two countries is being expressed after the statement of a general of the US Air Force. The general sent a memo to h....
---
© 2023 Fast Mail Media Pvt Ltd. All Rights Reserved.