Hundreds protest against Israel's annexation plans near Nablus
(FM) -Hundreds of Palestinians staged a protest against Israel's plans to annex parts of the occupied West Bank, in the town of Asira, north of Nablus, on Friday.
Footage shows Israeli forces firing tear gas and stun grenades at protesters, as well as the fires those grenades caused in agricultural lands.
The Israeli regime is planning to annex large areas of the occupied West Bank; a step which has been denounced by the United Nations, several European powers, and the Palestinian Authority as well as human rights organizations as being contrary to international law.
Related Middle East News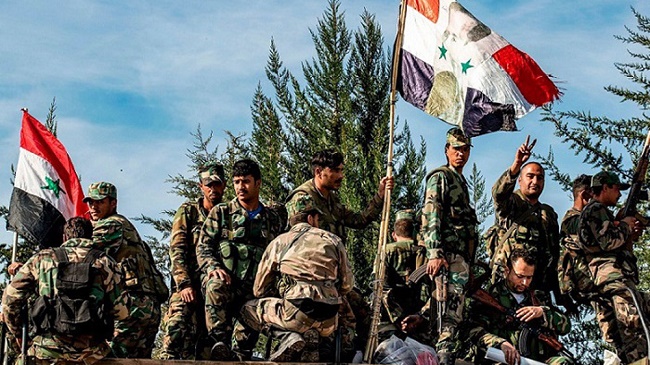 (Damascus) - Heavy clashes have broken out between Syrian government troops and remnants of the Daesh Takfiri terrorist group in the country's central province of Homs with reported casualties from both sides. The UK-based Syrian Observatory for Human Rights said in a report on S....
---
Beirut, Jul 04:-- Lebanese Prime Minister Hassan Diab says certain internal elements together with foreign parties are seeking to push the cash-strapped Arab country deeper into economic crisis as the local currency has been on a downward trajectory for weeks, losing more than half of its valu....
---
(FM) - The unilateral sanctions by the United States on countries like Iran, Syria and Yemen hamper global efforts to fight the COVID-19 pandemic, Majid Takht-Ravanchi, Iran's envoy to the United Nations, was quoted as saying by Tasnim news agency on Friday. "These unilateral sanc....
---
Tehran, Jul 03, (Fast Mail News):-- In Iran, at least nineteen people were killed and six others injured in an explosion at a clinic in Tehran on Wednesday. According to media reports, several people were injured at the Sina Athar clinic. The blast was caused by a gas leak.
---
RAMALLAH:Two rival Palestinian resistance groups Hamas and Fatah have joined hands against US President Donald Trump's Deal of the Century and the Israeli annexation plan. "We are 100% consistent with Hamas to confront the challenges our cause is facing," said Jibril Ra....
---
© 2020 Fast Mail Media Pvt Ltd. All Rights Reserved.