Tuesday 3rd of August 2021
Iraqi COVID Ward Fire Death toll rises to 41
BAGHDAD:The number of people who were killed in a fire that engulfed the COVID-19 isolation ward of a hospital in southern Iraq has risen to 41, the Iraqi Health Ministry said early Tuesday.
Five more people lost their lives in the fire that broke out at Al-Hussein Hospital in Nasiriya city in Dhi Qar governorate, the ministry said in a statement.
The fire was caused by the misuse of oxygen cylinders, it added.
Related Middle East News
TEHRAN:Atleast one died and 11 people were injured when a helicopter that was carrying ballot boxes crashed in Iran's southwestern Khuzestan province. The helicopter crashed near Dezful city, reports said. Iran's ultra-conservative judiciary chief, Ebrahim Raeisi, was declared winner of ....
---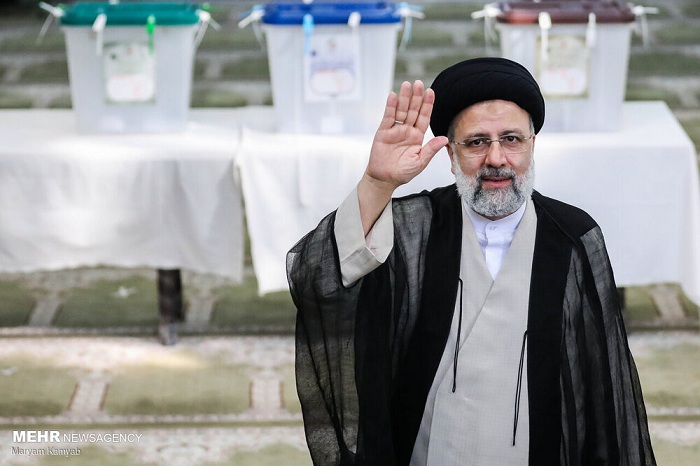 TEHRAN – Mohsen Rezaei, Abdolnasser Hemmati and Amir Hossein Qazizadeh issued separate messages on Saturday morning congratulating Seyyed Ebrahim Raeisi for winning the June 18 presidential elections. Rezaei, Hemmati, and Amir Hossein Qazizadeh Hashemi were competing with Raeisi in the p....
---
Tehran: Seyyed Ebrahim Raeisi has won Iran's 2021 presidential election by landslide, results announced by the Interior Ministry's election headquarters show. Three presidential candidates have congratulated rival Seyyed Ebrahim Raeisi on his victory in Iran's 202....
---
JERUSALEM:Escalating rifts among Israeli leaders have burst into the open with the transition of power, with former prime minister Benjamin Netanyahu threatening to topple the new government headed by his ally-turned-rival Naftali Bennett. On Sunday, a recently formed Israeli political coaliti....
---
JERUSALEM:Right-wing politician Naftali Bennett on Sunday secured the required Knesset votes to become Israel's new prime minister, paving the way to ending the 12-year reign of Premier Benjamin Netanyahu. Bennett, 49, is known for his hard-line stance against the Palestinians, as he has....
---
© 2021 Fast Mail Media Pvt Ltd. All Rights Reserved.