Tuesday 3rd of August 2021
Central Government allocates Rs. 10,870 Crore to Uttar Pradesh under Jal Jeevan Mission in 2021-22
(FASTMAIL) - To translate Prime Minister Narendra Modi's vision of providing clean tap water to every household, Union Government has increased the Central allocation for the implementation of Jal Jeevan Mission to Uttar Pradesh to Rs. 10,870.50 Crore.
In 2019-20, Central Government allocated Rs. 1,206 Crore, which was increased to Rs. 2,571 Crore in 2020-21. Thus, this year Central allocation for implementation of Jal Jeevan Mission in Uttar Pradesh has increased four-fold.
Union Minister, Jal Shakti Gajendra Singh Shekhawat during his last meeting with the Chief Minister, Uttar Pradesh had assured to provide all assistance to the State to make provision of tap water supply to every rural home under Jal Jeevan Mission. During the review, Chief Minister, Uttar Pradesh assured that Uttar Pradesh government will ensure tap water connection to every rural home by 2024 as announced by the Prime Minister Narendra Modi.
Related Uttar Pradesh News
Mirzapur, No 2, (Fast Mail News):-- Mirzapur city of Uttar Pradesh is all set to make the state proud across the globe as the 'Japan Carpet Fair' will be exhibiting the world-famous foot-mats and wall hangings that are being made by the women of a Self-Help Group named 'Garee....
---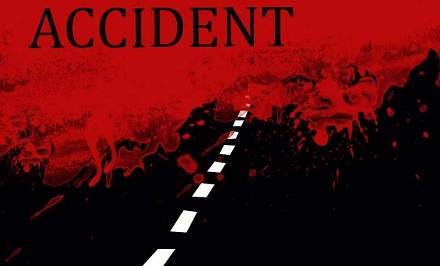 Bahraich, Nov 2:-- Six people were killed and nine others injured when a van carrying them was hit by an unidentified vehicle in Payagpur area here, police said on Monday. Deputy Superintendent of Police, TN Dubey, said the van was carrying 16 people. The accident took pla....
---
PRAYAGRAJ,Nov 1:-- "Working Committee of All India Kisan Sangharsh Coordination Committee (AIKSCC) met here in Allahabad on Sunday and announced a massive 4 hour "Rasta Roko Protest" on November 5 all over the country and a "Delhi Chalo" on 26 and 27th November to....
---
PRAYAGRAJ: Preparations for annual congregation (Magh Mela) are going on in full swing. State Chief Secretary Rajendra Kumar Tiwari on Friday reviewed the Magh Mela preparations in Prayagraj and issued strict directives to all the concerned departments that the work should be completed w....
---
PRAYAGRAJ: 28 October:-- While dismissing the plea of ex-MP Atiq Ahmed, the MP-MLA court in Prayagraj asked him to appear before the court on November 13. The special court also dispatched its order to the UP Home Secretary to ensure ex-MP's personal appearance at the court. He is currently languish....
---
© 2021 Fast Mail Media Pvt Ltd. All Rights Reserved.