Wednesday 12th of May 2021
UP: BJP wins 3 out of 6 MLC seats of teachers constituency
In Uttar Pradesh, BJP has won 3 out of 6 MLC seats of teachers constituency and samajwadi party won one seat while independent candidates captured 2 seats.
For first time BJP fought the election of Teacher's constituency on its symbol. AIR correspondent reports that BJP won at Lucknow, Meerut and Bareilly-Moradabad teacher's constituency while SP won Varanasi seat. Independent candidates were elected from Agra and Gorakhpur-Faizabad constituencies. BJP candidate Hari Singh Dhillon won from Bareilly Moradabad teachers constituency defeating Sanjay Mishra of Samajwadi party. Result of Lucknow teachers constituency also went in favour of BJP and its candidate Umesh dwivedi defeated his rival Mahendra Rai. At Agra seat BJP candidate Shri Chand Sharma was elected.
Out of 11 seats for which voting took place on 1st of this month, 5 were of Division Graduate consultancies and 6 of Division Teachers constituencies. Results of all 6 Division Teacher's constituencies have been announced.
Related Uttar Pradesh News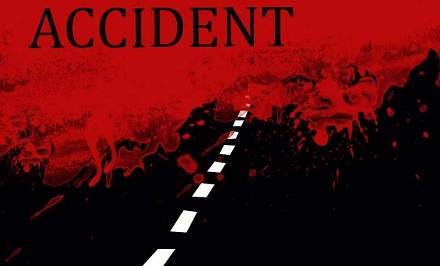 Bahraich, Nov 2:-- Six people were killed and nine others injured when a van carrying them was hit by an unidentified vehicle in Payagpur area here, police said on Monday. Deputy Superintendent of Police, TN Dubey, said the van was carrying 16 people. The accident took pla....
---
PRAYAGRAJ,Nov 1:-- "Working Committee of All India Kisan Sangharsh Coordination Committee (AIKSCC) met here in Allahabad on Sunday and announced a massive 4 hour "Rasta Roko Protest" on November 5 all over the country and a "Delhi Chalo" on 26 and 27th November to....
---
PRAYAGRAJ: Preparations for annual congregation (Magh Mela) are going on in full swing. State Chief Secretary Rajendra Kumar Tiwari on Friday reviewed the Magh Mela preparations in Prayagraj and issued strict directives to all the concerned departments that the work should be completed w....
---
PRAYAGRAJ: 28 October:-- While dismissing the plea of ex-MP Atiq Ahmed, the MP-MLA court in Prayagraj asked him to appear before the court on November 13. The special court also dispatched its order to the UP Home Secretary to ensure ex-MP's personal appearance at the court. He is currently languish....
---
Prayagraj: 28 October:-- SIEMAT UP, Prayagraj is organizing a three days webinar on "Know Your Child" in the light of "New Education Policy 2020" from 29th to 31st October 2020. The webinar is organized under the chairmanship of Vijay Kiran Anand, Director General School Ed....
---
© 2021 Fast Mail Media Pvt Ltd. All Rights Reserved.