Thursday 28th of October 2021
Train services disrupted in UP due to protest over farmers killing
Lucknow, 18 October (FASTMAIL) - On the call of the United Farmers Front in protest against the Lakhimpur Khiri incident and the three agricultural laws, the farmers on Monday stopped the train at several places in the state.
Protesters were demanding the dismissal of Union Home Minister Ajay Mishra Tenny over the Lakhimpur Khiri incident. On Monday, farmers tried to stop the train at several places in Uttar Pradesh.
Lucknow police is also on alert regarding the Rail Roko movement. Considering the movement of farmers, a police force were deployed at Utrethia railway station in Lucknow. Police officers are patrolling the station. Lucknow Police has said that strict action will be taken against anyone who participates in Rail roko and tries to obstruct train operations. At the same time, action will be taken under NSA on those who enforce section 144 in Lucknow and spoil the situation.
Dozens of Indian Farmers Union workers who were going to stage a dharna on the railway track in Barabanki have also been arrested by the police. The farmers also tried to stop the train in Prayagraj. Rail tracks have been disrupted at many places in Meerut. Hundreds of farmers are sitting under the flyover in Kankarkheda. In Sakoti village also, the dharna continues by stopping the railway track regarding the removal of Union Minister Ajay Mishra Tenny.
Related Uttar Pradesh News
(FASTMAIL) - To translate Prime Minister Narendra Modi's vision of providing clean tap water to every household, Union Government has increased the Central allocation for the implementation of Jal Jeevan Mission to Uttar Pradesh to Rs. 10,870.50 Crore. In 2019-20, Central Governmen....
---
In Uttar Pradesh, BJP has won 3 out of 6 MLC seats of teachers constituency and samajwadi party won one seat while independent candidates captured 2 seats. For first time BJP fought the election of Teacher's constituency on its symbol. AIR correspondent reports that BJP won at Lucknow,....
---
Mirzapur, No 2, (Fast Mail News):-- Mirzapur city of Uttar Pradesh is all set to make the state proud across the globe as the 'Japan Carpet Fair' will be exhibiting the world-famous foot-mats and wall hangings that are being made by the women of a Self-Help Group named 'Garee....
---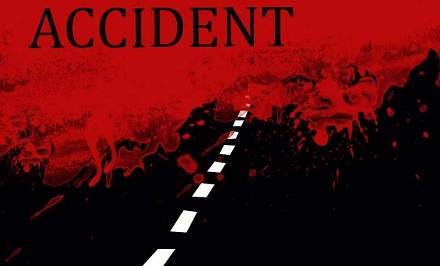 Bahraich, Nov 2:-- Six people were killed and nine others injured when a van carrying them was hit by an unidentified vehicle in Payagpur area here, police said on Monday. Deputy Superintendent of Police, TN Dubey, said the van was carrying 16 people. The accident took pla....
---
PRAYAGRAJ,Nov 1:-- "Working Committee of All India Kisan Sangharsh Coordination Committee (AIKSCC) met here in Allahabad on Sunday and announced a massive 4 hour "Rasta Roko Protest" on November 5 all over the country and a "Delhi Chalo" on 26 and 27th November to....
---
© 2021 Fast Mail Media Pvt Ltd. All Rights Reserved.