KFC Popcorn Bowl made with Maggi - the cult collab we've all been waiting for
Hyderabad, Nov 07, (Fast Mail News):-- Bhook Lagi? Toh 'Let's KFC!' Because for the first time, in what undoubtedly is the most epic collaboration of 2022, KFC India partners with Nestle to delight fans with the KFC Popcorn Bowl Made with Maggi. The two iconic brands have joined hands to create the one, the only, the crunchiest and slurpiest combo of KFC's signature Chicken Popcorn & Maggi noodles in one perfect bowl! Bringing together hot, steaming, deliciously masaledaar and so so slurpy Maggi noodles, with flavorful Chicken Popcorn, tender on the inside but unbelievably crispy on the outside, this limited time bowl of happiness is sure to add much crispiness to your undying love for Maggi noodles & KFC Chicken.
Talking about this iconic partnership, Moksh Chopra, GM, KFC India said, "Both Maggi and KFC are iconic brands that consumers love and truly enjoy. The coming together of this epic collab was therefore very much on the cards, and perhaps something that our fans always hoped for. And what a delicious recipe this partnership has resulted in! We are thrilled to offer KFC & Maggi fans the limited-edition KFC Popcorn Bowl Made with Maggi; that is sure to offer a finger lickin' good time, with a slurpy twist!"
Related Food News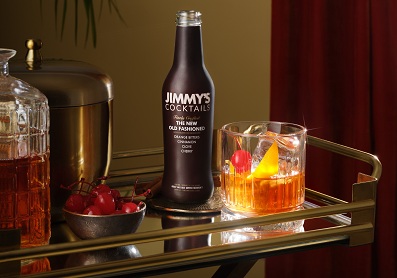 New Delhi, Aug 4, (Fast Mail News):-- Radiohead Brands, makers of Jimmy's Cocktails, India's leading non-alcoholic mixers company, introduces The New Old Fashioned cocktail mixer. Crafted by Yangdup Lama, one of the world's leading mixologists, The New Old Fashioned is....
---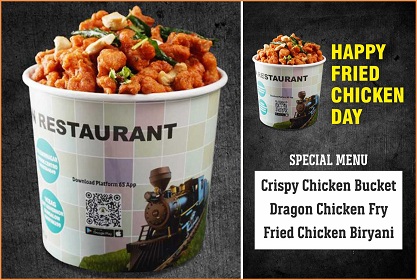 Hyderabad, July 6, (Fast Mail News):-- The unique themed toy train restaurant Platform 65 is celebrating the most beloved day for the people all over India, National fried chicken day. The restaurant is celebrating and inviting their customers with special offers on Fried chicken in all their outlet....
---
New Delhi, Apr 29, (Fast Mail News):-- Symega Food Ingredients Limited launched 'CUISINARY', a range of premium quality food solutions, including seasonings, sauces, coatings and flavour enhancers for professional kitchens at the AAHAR-International Food & Hospitality Fair, Pragati M....
---
New Delhi, Apr 18, (Fast Mail News):-- With the weather heating up, Costa Coffee, the world's second-largest coffee chain, managed and operated by Devyani International Limited (DIL) in India is whipping up a delicious cold coffee range of Frappe drinks to keep you seriously cool this summer. ....
---
Hyderabad, Apr 11, (Fast Mail News):-- Sanjay Vazirani's Foodlink, one of India's largest luxury F&B service companies today announced the launch of 'Art of Dum' in Kondapur, Hyderabad. 'Art of Dum', a cloud-kitchen brand is currently delivering scrumptious fo....
---
© 2023 Fast Mail Media Pvt Ltd. All Rights Reserved.