Thursday 28th of October 2021
7 Safety Tips for Turkey Fryers
ERIE, Pa., Nov. 13, 2020 :Thanksgiving may look a little different this year. Even if you are setting the table for fewer guests, you may still find yourself making the traditional turkey. If cooking that bird in the fryer is your preferred method, be aware: Thanksgiving is the peak day for home cooking fires, and turkey fryers are a big contributor.
To help make your Thanksgiving delicious and safe, Erie Insurance provides seven deep fryer tips to keep in mind before and during your bird-cookin' process.
Before you fry that turkey, make sure to put safety first.
Before you start cooking:
1. Buy the right size bird: A 12- to 14-pound turkey is usually the biggest bird a turkey fryer can accommodate.
2. Follow the thawing process: Let your turkey thaw and dry. Excess water causes oil to bubble up, which increases the chances of a spill. The National Turkey Federation recommends thawing the turkey in the refrigerator approximately 24 hours for every four or five pounds of turkey.
3. Find the right spot: Place a propane-fired outdoor fryer on a level spot far away from your house and any other structures. Indoor electric fryers are often safest on porches, patios, garages or an outdoor area within reach of an electrical outlet; otherwise, place it on a countertop that's a safe distance from any overhead cabinets.
4. Do not overfill: Most fryers have a "fill line" indicating how much oil to put in the fryer. If yours doesn't, place the turkey in the fryer and fill three to five inches from the top of the fryer. Do not exceed the fill line.
Related Food News
Chapra / Gopalganj, October 17, 2020(HS) Sucker mouth cat fish has been found in river Chhari near Manikpur village in Gopalganj. Chhari river originates from Gandak river. Fishermen were surprised to catch cat fish, which is mainly found in America and Amazon River. This finding has st....
---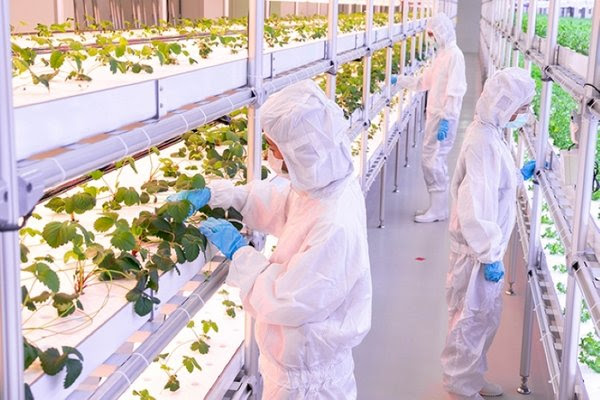 BANGKOK : Thailand's high-tech Eastern Economic Corridor (EEC), already positioning itself as the gateway to Asia, is aiming for a new post-COVID-19 role as incubator of innovative food products to nourish the world, officials said. ....
---
Raksha Bandhan, one of the most celebrated festivals in India, is just around the corner. Del Monte brings you scrumptious dishes this festive occasion to celebrate with your loved ones by staying at home. Enjoy the festival with your brother or sister and relive old times and create new memor....
---
Hyderabad, July 09, (Fast Mail News):-- Rainy season is here and so is the craving for chaat and Pani Puri! And with the rains, Indians loves snacking on street food and savour the delicious chutneys served with it. However, often these tasty chutneys are not made in a hygienic way, causing severe h....
---
New Delhi, jul 06, (Fast Mail News):-- We know you can't stop obsessing over chocolate, be it milky or dark or nutty. And not only kids, even adults can't keep their hands off this delightful offering. So, let's indulge in some delectable chocolate based desserts on July 7, when th....
---
© 2021 Fast Mail Media Pvt Ltd. All Rights Reserved.