Platform 65 celebrates 75th independence day with 75 special dishes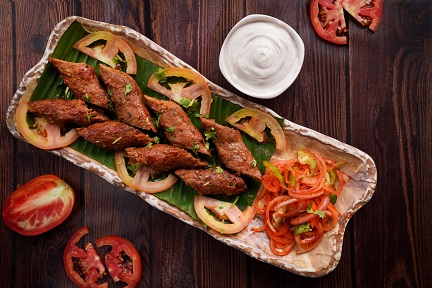 Hyderabad Aug 11, (Fast Mail News):-- Platform65 is proud to celebrate India's 75th Independence Day in a special way. On this occasion, Platform65 curated a menu consisting of 75 special dishes. These 75 different dishes will make this Independence Day memorable and special. Military personnel and their families are being offered 15% discount on all items on the main menu.
On the occasion of India's 75th Independence Day Prime Minister Narendra Modi stated that the "AZADI KA AMRIT MOHOTSAV" will include a number of large-scale events.
"Platform 65 is actively contributing to the nation, the people, and our customers. We are happy to be part of this celebration by curating 75 special dishes. These will consist of delicious dishes made in the likeness of our Tricolour or Tiranga. This celebration will go on for a month starting from 11th August. This will be a standout event, which will remain in all our memories for years to come. Also, to commemorate India's 75th Independence Day, as a proud Indian, we have hoisted the Tiranga at our all restaurant outlets," Sadgun Patha, Managing Director and Co-Founder of Platform65, said.
Related Food News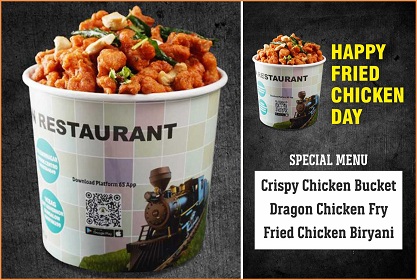 Hyderabad, July 6, (Fast Mail News):-- The unique themed toy train restaurant Platform 65 is celebrating the most beloved day for the people all over India, National fried chicken day. The restaurant is celebrating and inviting their customers with special offers on Fried chicken in all their outlet....
---
New Delhi, Apr 29, (Fast Mail News):-- Symega Food Ingredients Limited launched 'CUISINARY', a range of premium quality food solutions, including seasonings, sauces, coatings and flavour enhancers for professional kitchens at the AAHAR-International Food & Hospitality Fair, Pragati M....
---
New Delhi, Apr 18, (Fast Mail News):-- With the weather heating up, Costa Coffee, the world's second-largest coffee chain, managed and operated by Devyani International Limited (DIL) in India is whipping up a delicious cold coffee range of Frappe drinks to keep you seriously cool this summer. ....
---
Hyderabad, Apr 11, (Fast Mail News):-- Sanjay Vazirani's Foodlink, one of India's largest luxury F&B service companies today announced the launch of 'Art of Dum' in Kondapur, Hyderabad. 'Art of Dum', a cloud-kitchen brand is currently delivering scrumptious fo....
---
Hyderabad, Mar 28, (Fast Mail News):-- Eastern Condiments, one of the leaders in the spices segment in Southern India and GCC countries, has introduced an all-new Spicy Chicken Masala, a premium blended masala that caters to the consumer's evolving taste palate. The newly launched masal....
---
© 2022 Fast Mail Media Pvt Ltd. All Rights Reserved.