Surrogacy rules to be stricter in West Bengal
Kolkata, Dec 10:-- West Bengal government is on the way of making surrogacy rules stricter and more stringent in the state.
A formal notification has been issued by the state government in line with the new surrogacy rules framed by the Centre.
The only situation where an issueless couple would be able to go for surrogacy in the state is only when there is no chance for them to have a child naturally.
A certificate from the related nodal medical officer on this count will be the pre-condition when such a couple would be allowed to opt for surrogacy.
Related West Bengal News
South 24 Parganas, Nov 12:-- A fisherman was killed in the Vidya river while he was onboard in a boat on Saturday. As per local sources, a drift of seven fishermen from Kantamari area of Deulbari Devipur area of Kultali had set out in two boats to catch fish and crabs in the river and gulfs o....
---
Nadia, Oct 8:-- A woman of West Bengal's Nadia district was allegedly gang-raped by two persons, who barged into her house, forced her to consume drug-mixed alcohol, on Thursday night. An FIR has been lodged against two persons including the prime accused Ram alias Laltu on Friday. According ....
---
Kolkata, 14 June ((FMNews) - Governor Jagdeep Dhankhar will not be the visitor of private universities of West Bengal. The amended bill to appoint Education Minister Bratya Basu in his place was passed by the Mamta government in the state assembly on Tuesday. With the introduction of the bill in the....
---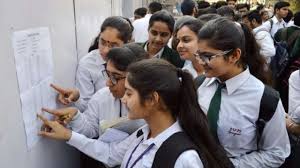 Kolkata, June 03 (FMNews) - The results of West Bengal Secondary Board Examination have been declared on Friday morning. This time 86.60 percent students have been declared passed. 114 students are included in the top ten,according to authorities. Arnav Ghorai, a student from Bankura and Rauna....
---
KOLKATA: The West Bengal government on Tuesday appointed IPS officer Debasmita Das as the deputy commissioner (headquarters) of Bidhannagar Police, as per a notification. Das, who was the deputy commissioner (special) of the Kolkata Police's detective department, replaced Surya Pratap Yadav, i....
---
© 2023 Fast Mail Media Pvt Ltd. All Rights Reserved.