Twitter battle heats up ahead of Indo-Pak Asia Cup contest
New Delhi, Aug 23, (Fast Mail News):-- We are just a week away from the iconic contest of two of cricket's biggest arch-rivals, India and Pakistan, and the words have already started flying high. Before the war unravels on the 22-yards, the build-up makes it even more special.
Pakistan was depleted of their primary fast bowler, Shaheen Afridi and that made Waqar Younis take to Twitter to express what would it signify for Team India.
He was obviously referring to the T20I World Cup opener where Sharma was bowled for a duck by Afridi.
Related Asia-Pacific News
Baghdad, Apr 19:-- The Taliban in Afghanistan have slammed neighboring Pakistan for allegedly ordering deadly rocket attacks in Afghan districts along the border. In a tweet on Saturday, Taliban spokesman Zabihullah Mujahid called "on the Pakistani side not to test the patience of Afghan....
---
Beijing, Apr 9:-- China warned on Thursday that it would take firm and robust measures to resolutely safeguard its sovereignty and territorial integrity should U.S. House Speaker Nancy Pelosi insist on visiting Taiwan. Urging the U.S. side to stick to the one-China principle and stipula....
---
Islamabad, Mar 30, (Fast Mail News):-- There has been a fierce terrorist attack on the security headquarters located inside a fort in Khyber Pakhtunkhwa province of Pakistan. At least six security personnel have been killed and 22 others injured in the attack. Later, three attackers were also ....
---
Islamabad, Mar 21:-- Pakistan Prime Minister Imran Khan has praised India's foreign policy for being independent and said it is for the betterment of its people. Addressing a rally in Khyber-Pakhtunkhwa province, Pakistan Prime Minister said, he salutes India for maintaining an independent for....
---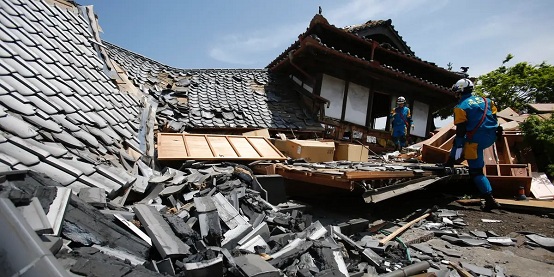 Tokyo, Mar 17:-- In Japan, four people were killed and 97 others injured in a powerful 7.4 magnitude earthquake that struck off the coast of Fukushima in northern Japan last night. Prime Minister, Fumio Kishida today said four people died during the quake and the cause of their deaths are being inve....
---
© 2023 Fast Mail Media Pvt Ltd. All Rights Reserved.