Sunday 19th of September 2021
Researchers Successfully Biomine Vanadium Aboard the Space Station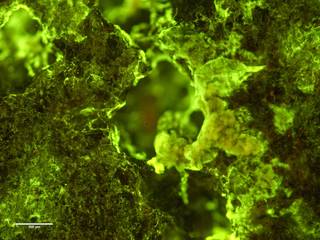 (FASTMAIL) -

For centuries, humans have mined materials to build the tools we use every day, from batteries and cell phones to airplanes and refrigerators. While the process of obtaining these important minerals used to rely entirely on heavy machinery, fire, and human labor, scientists have learned how to harness the natural power of microbes to do some of the work.

This process, called biomining, has become common as a cost efficient and environmentally friendly way to obtain the metals around us in nature. As humans plan expeditions deeper into space, biomining offers a way to obtain needed materials for use on other planetary bodies rather than transporting them from Earth.

To test whether microbes could biomine vanadium in altered gravitational conditions, the team filled a KUBIK incubator on the space station with liquid growth media, a mixture of nutrients designed to support the growth of microorganisms. The team then grew selected microbes known to break down rocks under microgravity and simulated lunar and Martian gravity conditions. The researchers also supplied the microbes with basalt, a constituent of the lunar and Martian surfaces.
Related Science & Tech News
(FASTMAIL) -Department of Biotechnology, Ministry of Science and Technology, Government of India in collaboration with BRICS countries is implementing SARS-CoV-2 NGS-BRICS consortium and multi centric programme to study the impact of severe COVID-19 conditions on TB patients. The SARS-Co....
---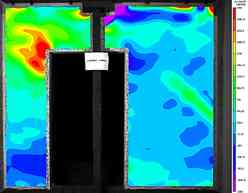 (FAST MAIL) - Thermocol could be the material of the future for construction of earthquake-resistant buildings, with thermal insulation and could also save energy required to develop construction materials. Researchers at IIT Roorkee have found that thermocol or Expanded Polystyrene (EPS) is u....
---
(FASTMAIL) -NASA commercial cargo provider SpaceX is targeting Saturday, Aug. 28, at 3:37 a.m. EDT to launch its 23rd commercial resupply services mission to the International Space Station. Liftoff will be from Launch Complex 39A at the agency's Kennedy Space Center in Florida. SpaceX&r....
---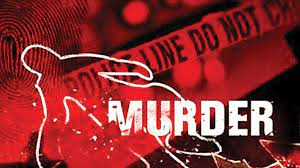 KOLKATA:A 19-year-old boy allegedly killed four of his family members and dumped their bodies in a water tank at their home in West Bengal's Malda district. The police have arrested the accused, Asif Mohammad. The deceased'ss brother Arif Mohammad alleged that on February 26, Asif killed....
---
Chatra, Nov. 21 : Maoists shot dead a coal dealer, while rituals of offering 'arghya' to rising sun on the occasion of Chhath was on this morning at Sinpur dam under Pathalgada police station area of Chatra district. Police recovered three used cartridges and poster left by Maoists claiming re....
---
© 2021 Fast Mail Media Pvt Ltd. All Rights Reserved.