Friday 21st of January 2022
Union Minister Dr Jitendra Singh says, CSIR's newly developed Disinfection technology is being installed to combat pandemic in railway coaches, AC buses, closed spaces etc.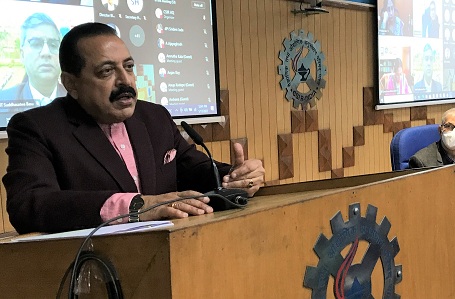 New Delhi, Jan 17 2022, (Fast Mail News):-- Union Minister of State (Independent Charge) Science & Technology; Minister of State (Independent Charge) Earth Sciences; MoS PMO, Personnel, Public Grievances, Pensions, Atomic Energy and Space, Dr Jitendra Singh today said here today that CSIR's newly developed Disinfection technology is being installed to combat pandemic in railway coaches, AC buses, closed spaces etc.
The Minister informed that the UV-C technology developed by the Ministry of Science & Technology through CSIR-CSIO (Central Scientific Instruments Organisation) is totally effective for mitigation of airborne transmission of SARS-COV-2 and will also remain relevant in post-COVID era. The technology has been successfully tried in Railways, AC Buses and even the Parliament House and is now open for general roll-out for use by common masses, he said.
Dr Jitendra Singh was speaking after releasing the CSIR Guidelines on Disinfection Technologies for Mitigation of SARS-CoV-2 Transmission. However, Dr Jitendra Singh cautioned that even after installation of this disinfection technology, everybody is advised to strictly adhere to COVID appropriate behavior including use of Face Mask, maintaining social distance, avoiding crowds etc.
Dr Jitendra Singh said, the technology has been developed according to the requirements for deactivation of SARS COV-2 virus contained in an aerosol with necessary ventilation measures, necessary safety and user guidelines and tested Bio-safety standards etc. UV-C deactivates viruses, bacteria, fungus and other bio - aerosols etc. with appropriate dosages using 254nm UV light.
Dr Jitendra Singh said that CSIR will write to Election Commission of India for use of this technology during indoor meetings with limited capacity for the ensuing Assembly polls in 5 States in the wake of ban on physical rallies and roadshows for a specified period of time. He said, UV-C air duct disinfection system can be used in auditoriums, large conference rooms, class-rooms, malls etc. which provides a relatively safer environment for indoor activities in the current pandemic.
Related Science & Tech News
(FASTMAIL) - Defence Research and Development Organisation (DRDO) successfully flight tested the final deliverable configuration of Man Portable Anti-Tank Guided Missile (MPATGM) on January 11, 2022. The indigenously developed anti-tank missile is a low weight, fire & forget missile and is....
---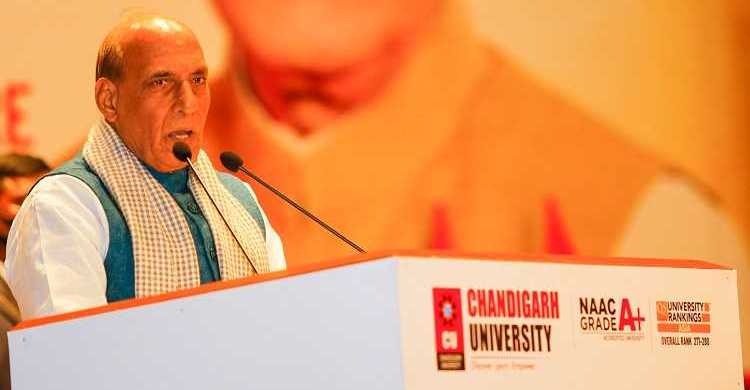 Chandigarh,FASTMAIL –The defence minister Rajnath Singh inaugurated Kalpana Chawla Centre for Research in Space Science & Technology (KCCRSST) at Chandigarh University on January 03, 2022. He also launched a Scholarship Scheme, worth Rs 10 crore, for the wards of Defence Personnel of....
---
MOSCOW: Steelmaker NLMK and the Rosatom Group's Rusatom Overseas have signed a cooperation agreement in the field of hydrogen production and the development of technologies for CO2 capture and utilization, NLMK said in a press release. The agreement sets out joint R&D efforts in hy....
---
(FASTMAIL) -NASA's James Webb Space Telescope was launched on Dec. 25 at 7:20 a.m. EST on an Ariane 5 rocket from Europe's Spaceport in French Guiana, on the northeastern coast of South America. "The James Webb Space Telescope represents the ambition that NASA and....
---
(FASTMAIL) -India will soon develop and manufacture receiver modules essential for the NavIC (NAVigation with Indian Constellation), an application developed by ISRO for constellation of seven satellites that, together, provide navigation support over India and 1,500 km around it. Support for ....
---
© 2022 Fast Mail Media Pvt Ltd. All Rights Reserved.