China's spy balloon seen in America: its size is equal to 'three buses'
WASHINGTON:The Pentagon, the headquarters of the US Defence Ministry, said that an alleged Chinese spy balloon was seen in US airspace, whose size is said to be equal to "three buses". This incident occured a few days before Foreign Minister Antony Blinken's visit to China. Pentagon spokesman Brigadier General Pat Ryder told reporters here on Thursday, "The US government has detected a spy balloon and is tracking it." It is still flying in US airspace. NORAD (North American Aerospace Defence Command) is keeping a close watch on it.
Brigadier General Pat Ryder said the balloon was seen on Thursday in Montana and is said to be "the size of three buses". Pat Ryder said, "As soon as the balloon became known, the US government took immediate action to protect sensitive information." He said that the balloon was high above commercial airspace and did not pose any danger to people on the ground.
A senior defence official said that US President Joe Biden has been informed about the incident and Pentagon is looking at all options to deal with it. Officials said,the chairman of the Joint Chiefs of Staff, Gen.Mark Miley, and Gen. Glenn VanHerk, of the US Northern Command, called for "swift action" in light of the potential threat to the safety of people on the ground.
The defence official said, "So far we have come to know that the balloon was used for the purpose of gathering intelligence. We are taking action to prevent sensitive information from falling into the hands of foreigners".
A senior defense official told reporters that at the request of President Joe Biden, Defence Secretary Lloyd Austin and top military officials considered shooting down the balloon, but doing so would have put too many people on the ground at risk.
The official said the balloon flew over the northwest of the US, where underground missiles have sensitive airbases and strategic missiles. "Clearly, this balloon is intended for surveillance, and the current flight path takes it over several sensitive sites," the official said on condition of anonymity.
But the Pentagon doesn't believe it's a particularly dangerous intelligence threat. Austin, who is in the Philippines on Wednesday, held discussions with top Pentagon officials when asked by Biden what are the options to deal with it. Fighter jets were flown in to check on the balloon while it was over Montana. The official said that it was flying at a very high altitude, which did not pose a threat to commercial aviation. China has also sent surveillance balloons over the United States in the past.
Related Science & Tech News
NEW DELHI:Scientists have reported the first evidence of the presence of solitary waves or distinct electric field fluctuations in the Martian magnetosphere. The study of these waves is crucial as they directly control particle energization, plasma loss, transport, etc., through wave-particle ....
---
NEW DELHI: In order to minimize and control the fugitive dust in mining areas, Central Mine Planning and Design Institute Limited (CMPDIL), Ranchi (a consultancy subsidiary of Coal India Limited) has invented a "System and Method for Controlling Generation and Movement of Fugitive Dust&r....
---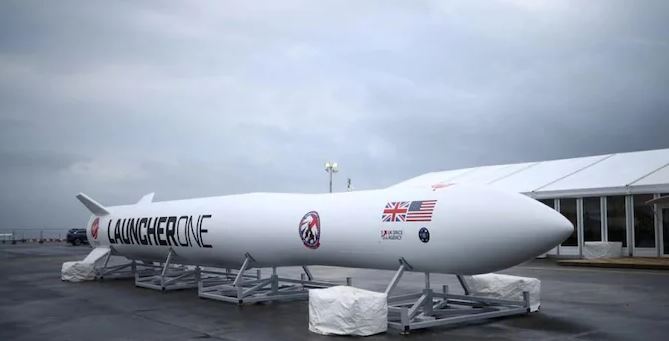 LONDON:Virgin Orbit's LauncherOne rocket blasted into Earth's lower orbit to deploy its satellites at midnight on Monday. It marks the first orbital mission to begin from UK soil or from anywhere in Western Europe. "The first satellites launched from UK soil are now in space!" ....
---
NEW DELHI:A protein found in the backbone of zebrafish that plays a positive role in disc maintenance and promotes regeneration in aged discs between vertebrae can have potential therapeutic implications to promote regeneration in degenerated human discs. In humans, discs degenerate naturally,....
---
MOSCOW: Roscosmos and the United States National Aeronautics and Space Administration (NASA) have so far agreed on only one of two cross-flights to the International Space Station (ISS) in 2023 due to an emergency involving the Soyuz MS-22 spacecraft, Roscosmos Executive Director for Manned Sp....
---
© 2023 Fast Mail Media Pvt Ltd. All Rights Reserved.