Raipur: Women producing vegetables by joining Bari development
Raipur / Jashpurnagar , 10 June (FMNews) -Through Gauthan in Jashpur district of Chhattisgarh, women of self-help groups are being linked to various types of livelihood oriented schemes to make them financially empowered so that they can become self-reliant and can provide financial help to their family.
In this episode, women of self-help group, friends of Balajhapar Gauthan of the district, taking advantage of the development of the garden, are collectively producing green vegetables in Gauthan and selling them at reasonable prices in the markets. Due to which they are making good profit.
Related Special Story News
(FMNews) - As Russia's invasion of Ukraine entered its 100th day on Friday, António Guterres marked the grim milestone with a renewed call for an immediate end to the violence, while the United Nations kept up its push to secure food and fertilizer exports from the war-torn region....
---
All Russian employees, judges, working for war and repression should be sanctioned – Zelensky in Luxembourg parliament President of Ukraine Volodymyr Zelensky has called for the extension of sanctions to all Russian employees and judges who work for war and repression. "We nee....
---
KYIV:Ukrainian Prime Minister Denys Shmyhal has said that Ukraine plans to join the EU Convention on Common Transit Procedure in the near future and is preparing to sign a road freight transport agreement with the European Union (EU). "We are planning… to join the Convention ....
---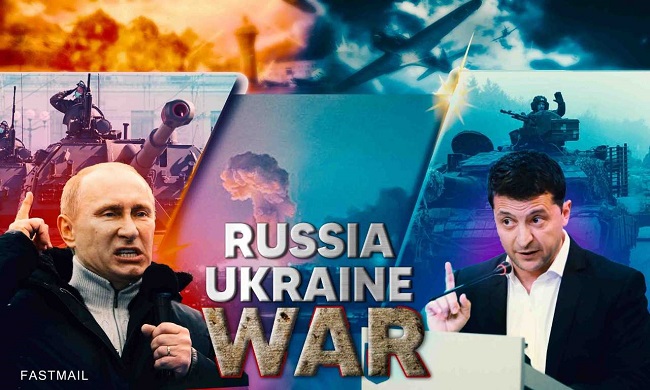 KYIV: Ukrainian President Volodymyr Zelensky has said that he is not ready to communicate with Russian mediators. "I don't have and won't have any desire to meet with mediators. I won't agree to any meeting other than a meeting with the [Russian] president," Zelensky said at t....
---
KYIV:Coordinator of actions on humanitarian corridors from the President's Office, Tetiana Lomakina, said that negotiations on the evacuation of medics and wounded from the territory of the Azovstal metallurgical plant in the temporarily besieged Mariupol (Donetsk region) are continuing.....
---
© 2022 Fast Mail Media Pvt Ltd. All Rights Reserved.