Friday 16th of April 2021
Russia, Egypt preparing agreement on space cooperation - Roscosmos
MOSCOW. March 5 (Interfax) - Roscosmos CEO Dmitry Rogozin and Egyptian Ambassador to Russia Ihab Nasr have discussed cooperation in the space exploration business, Roscosmos said.
"During a business conversation, the Russian and Egyptian sides discussed the current state and prospects of mutually beneficial Russian-Egyptian cooperation in the civilian space industry. The parties see high potential and great importance of this subject in relations between the two countries," it said.
The parties attached importance and priority to "preparing an intergovernmental framework agreement on space between Russia and Egypt, and Egyptian specialists are studying its blueprint now," it said.
Related Sci & Tech News
(Fast Mail News) -A programme has been initiated for engaging students, teachers, principals and leaderships of schools to develop scientific temper and foster a culture of continuous learning as well as to bring science and technology to the forefront. "There are few programmes i....
---
(Fast Mail News) -Scientists have found the first geological evidence of an earthquake at Himebasti Village on the border of Assam and Arunachal Pradesh, documented by historians as Sadiya earthquake in history, which is recorded to have caused massive destruction in the region and almost dest....
---
CALIFORNIA: WhatsApp postponed its new privacy policy update from Feb. 8 to May 15, the company announced Friday. The popular messaging app said in a statement that there is misinformation that is "causing concern" after users began switching to alternatives because its new privacy policy....
---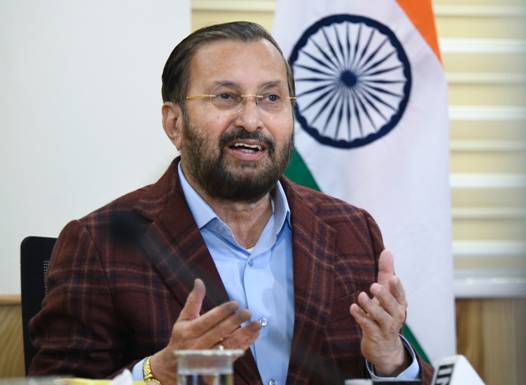 (FastMail) - Minister for Environment, Forest and Climate Change, Prakash Javadekar today released Management Effectiveness Evaluation (MEE) of 146 National Park and Wildlife Sanctuaries in the Country.At present, India has a network of 903 Protected Areas in the country covering about 5....
---
(FastMail) -The Union Minister of Earth Sciences, Science & Technology and Health& Family Welfare Dr Harsh Vardhan inaugurated Meteorological (Met) Centre at Leh(Ladakh)via video conferencing at an event today in Ministry of Earth Sciences, New Delhi. Elaborating on the need fo....
---
© 2021 Fast Mail Media Pvt Ltd. All Rights Reserved.