Canada: Deputy Prime Minister meets with U.S. Treasury Secretary Janet L. Yellen in Washington, D.C.
WASHINGTON:
The Deputy Prime Minister and Minister of Finance, Chrystia Freeland, met with the Secretary of the Treasury of the United States, Janet L. Yellen.
Today's meeting reinforces the close partnership between Canada and the United States and builds on the work discussed during Secretary Yellen's first official visit to Canada last year.
The Deputy Prime Minister and the Secretary discussed how Canada and the United States can work together to grow their respective economies and create more good jobs for people on both sides of the border.
The Deputy Prime Minister and the Secretary also spoke about the Inflation Reduction Act (IRA), and the importance of investing in an industrial policy that creates good jobs, fights climate change, and makes our supply chains more resilient.
The Deputy Prime Minister and the Secretary also spoke about the importance of continued climate action; preserving the competitiveness of cross-border supply chains, including for steel and aluminum; and ensuring international tax fairness, among other topics.
The Deputy Prime Minister and the Secretary concluded by reiterating their countries' steadfast resolve to continue supporting Ukraine in its heroic resistance to Russia's illegal and barbaric invasion. Canada and the United States have together played leading roles in providing important assistance to Ukraine and ensuring the effectiveness of sanctions against Russia and Belarus, and the Deputy Prime Minister and Secretary Yellen committed to continue working together in support of Ukraine.
Related Americas News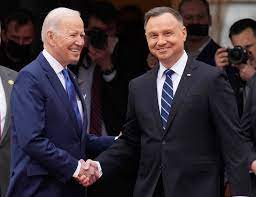 WASHINGTON:President Joseph R. Biden, Jr. spoke today with President Andrzej Duda of Poland. Following President Biden's trip to Poland in March, the leaders reaffirmed their shared commitment to further strengthening our bilateral security and economic cooperation.
---
WASHINGTON: President Joseph R. Biden, Jr. will travel to Schloss Elmau in southern Germany on June 25 to attend the G7 Leaders' Summit. The President and G7 leaders will discuss a range of the most pressing global issues, including the G7's unwavering support for a democratic, so....
---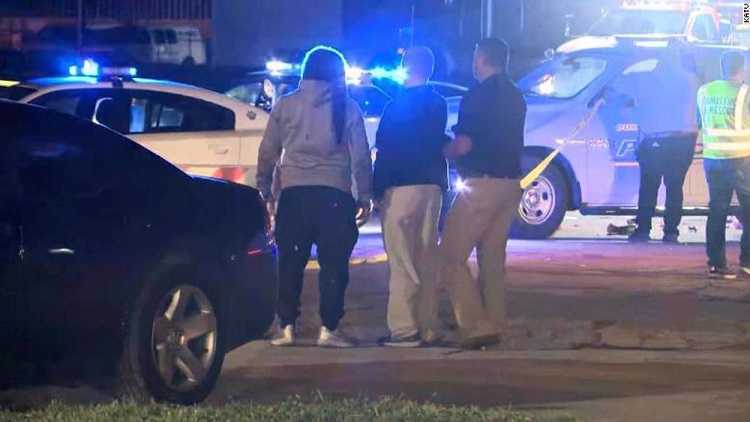 (FASTMAIL) - One person was killed and at least 24 others injured after a gunmen shot at attendees of a car show in Arkansas, police in the southern US state said on Sunday. Police have been investigating into the incident.A suspect was taken into custody, but police were searching for "o....
---
WASHINGTON:Secretary of Defense Lloyd J. Austin III spoke today with Ukrainian Minister of Defence Oleksii Reznikov to offer his support for the Ukrainian people as they continue their courageous efforts to defend their sovereignty and territory in the face of Russia's unprovoked and vic....
---
WASHINGTON:U.S. House Speaker Nancy Pelosi said Thursday that lawmakers on Capitol Hill want to provide Ukraine with "lethal defense weapons" worth $600 million to help Kiev defend itself against military attack from Russia. Earlier in the day, U.S. President Joe Biden announced furt....
---
© 2023 Fast Mail Media Pvt Ltd. All Rights Reserved.