Tuesday 26th of January 2021
Washington : Armed man arrested at security checkpoint near US Capitol
WASHINGTON:U.S. Capitol Police arrested a man from Virginia on Friday when he tried to cross a checkpoint near the Capitol in Washington, D.C., with a loaded gun and more than 500 rounds of ammunition, U.S. media reported Saturday citing D.C. Metropolitan Police Department.
Identified as Wesley Allen Beeler from Front Royal, Virginia, the man told police he was carrying a Glock semi-automatic pistol, which was later discovered to have been loaded with 17 rounds of ammunition and a round chamber ready to fire, CNN reported, citing a source familiar with the case.
Beeler was stopped at a checkpoint at North Capitol and E Street NE, just north of the Capitol building, according to the report. He also had what was described as a fake credential for Wednesday's inauguration event for President-elect Joe Biden.
Related Americas News
Mexico:Some 879 hospitals in Mexico on Wednesday simultaneously began vaccination against the novel coronavirus disease (COVID-19), giving priority to healthcare workers. The immunization campaign follows the delivery on Tuesday of 439,725 doses of the vaccine developed by U.S. pharmac....
---
Washington:Washington leaders are urging Americans to stay away from the US capital on Jan. 20, when President-elect Joe Biden is set to be sworn into office amid reports armed protests being planned by the other party, which disputes the election result. "If I'm scared of ....
---
WASHINGTON:A record 3 million early votes have been cast in the two Georgia runoff elections that next week will decide which party controls the US Senate, according to a final tally released on Friday. The turnout figures, compiled by the University of Florida's US Elections Project, i....
---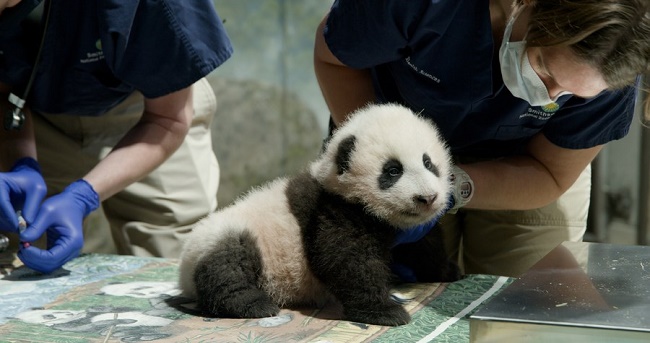 Giant panda cub Xiao Qi Ji is getting "stronger, more coordinated," according to the Smithsonian's National Zoo. The male cub is now able to climb up rockwork in the indoor habitat he shares with his mom, Mei Xiang, showed a video clip posted by the zoo on social media platfo....
---
WASHINGTON:The United States has witnessed more COVID-19 deaths in December than in any other month since the outbreak of the pandemic, according to a latest report of The COVID Tracking Project. "December is already the deadliest month since the beginning of the pandemic in the U....
---
© 2021 Fast Mail Media Pvt Ltd. All Rights Reserved.