Saturday 4th of July 2020
Karnataka : Death toll touches 13 in Karnataka due to Coronavirus
34 new positive cases were reported in the state in last 19 hours
So far 82 people in the state have recovered and reached r homes
Bengaluru, 16 April (FastMail) – The death toll in Karnataka from this deadly virus has increased to 13 in the state of Karnataka. 34 new cases of corona virus have been reported in the last 19 hours.
According to the Health Department, this elderly patient from Karnataka had a corona virus positive, who died in Victoria Hospital on Wednesday.
He was referred to Victoria Hospital from a private hospital and was on ventilator support since 10 April.
Meanwhile, in the Bulletin of the Health Department, it was told that 34 positive cases have been reported on April 15 from 5:00 pm to April 16 at 12:00 pm. So far, 313 confirmed cases of corono positive in the state, in which 13 people have died so far. Apart from this, 82 people have been discharged from hospitals in the state so far.
Of the 34 new positive cases, five are from Bangalore urban area, 17 from Belagavi district, seven from Vijayapura, three from Mysuru and one each from Gadag and Kalburgi districts. It is noteworthy that on Wednesday also two corona infected patients died in the state, while a total of 19 positive new cases were reported.
Related Elections News
-1489 patients returned home after treatment (Fast Mail) - The number of Kovid infected people have crossed 12,000 in the country. In last 24 hours, 941 new cases have been reported. With this, the number of corona infected people have increased to 12,380. At the same ....
---
Tokyo, 17 April (Fast Mail):-Nearly 8,100 cases of corona positive have been reported in Japan and the virus has been spreading rapidly all over Japan .About 147 people in Japan were died in Corona infection. Given the acute shortage of PPE, masks, gloves and sanitizers in Japan's hospital, th....
---
Moscow:Russia has registered a new daily record of 3,388 new COVID-19 cases over the last 24 hours, raising the total number to 24,490 as of Wednesday, official data showed. The death toll climbed to 198 from 170 the previous day, while 1,986 people have recovered, including 292 in the....
---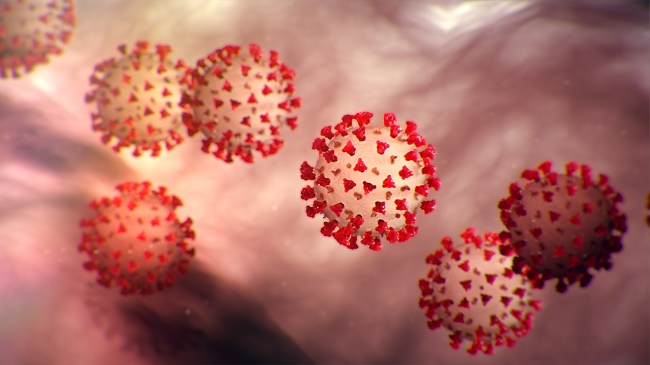 (Fast Mail News) -The number of COVID-19 related deaths have risen to 34 in South Africa, with infections now at 2 506. This comes after Health Minister Zweli Mkhize on Wednesday confirmed seven more deaths. Mkhize confirmed the increase during a press briefing in which government rece....
---
(Fast Mail News) -. In Europe, the number of people who died of corona virus in the last 14 hours has been recorded at 285 and the number of people infected with corona has exceeded 1 million. Germany has also been badly affected by this virus. There have been 2,486 infections reported in Germ....
---
© 2020 Fast Mail Media Pvt Ltd. All Rights Reserved.