Thursday 28th of October 2021
Russia records daily high of 37,141 Covid-19 cases, 1,064 deaths in 24 hours
MOSCOW: - Russia has recorded another all-time high number of daily cases of Covid-19, 37,141, over the past 24 hours, along with 1,064 coronavirus-related fatalities, the highest daily number since the start of the pandemic, the coronavirus response headquarters said in a statement on Friday.
"Over the past day, 37,141 Covid-19 cases were confirmed in 85 regions of Russia, including 3,397 asymptomatic cases identified proactively (9.1%)," the headquarters said.
The past 24 hours have seen a surge in Covid-19 morbidity rates in Russia, with 802 more cases reported than the 36,339 cases recorded on Thursday.
Daily cases are increasing in all regions of Russia, with the highest numbers recorded in Moscow, 8,166, which is the highest daily number since late June of this year.
Related Europe News
ATHENS:A fire in a Greek village in Attica, engulfed close to residential areas,reports said. Reprts said thart stong winds of 39-49 kilometers per hour, 25-31 miles per hour have been blowing making the situation more difficult in the village of Stamata. The area, located in a rich forested p....
---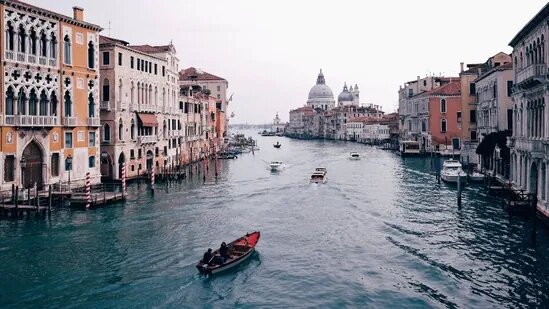 VENICE:Residents of the Italian canal city of Venice breathed a deep sigh of relief when they learned that their city had avoided a spot on the United Nations Educational, Scientific and Cultural Organization's (UNESCO) list of World Heritage sites in danger. Meeting in Fuzhou, China, UNESCO's....
---
ROME:Italy on Friday reported 5,143 new coronavirus cases in the last 24 hours, according to figures released by the country's Health Ministry. For the second day in a row, the country has registered over 5,000 daily infections. While there are currently 58,752 active cases in Italy, more than....
---
ANKARA:In Turkey, at least 12 people were killed and 26 others injured after a minibus carrying illegal migrants crashed yesterday in the eastern Van province. Officials said, a vehicle, carrying migrants in the Muradiye district near the Turkish border with Iran, caught fire after the driver ....
---
World Health Organisation (WHO) chief scientist Soumya Swaminathan has said that 15 countries in the European Union (EU) now recognise Covishield vaccine for travellers. It has been produced by the Serum Institute of India (SII) and developed by AstraZeneca and Oxford University. Swaminathan&r....
---
© 2021 Fast Mail Media Pvt Ltd. All Rights Reserved.