Tuesday 24th of November 2020
Ukrainian President Zelensky recovers from Covid-19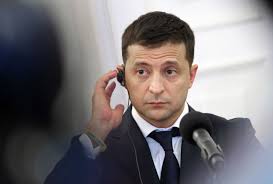 KYIV: Ukrainian President Volodymyr Zelensky has announced his recovery from Covid-19.
"I have finally tested negative for coronavirus," Zelensky said on Telegram on Monday.
"One should be aware of the new risks and take maximum care of oneself. One should understand that the wearing of medical masks, self-isolation, social distancing, balanced vitamin plans, and physical exercise are now mandatory. All that is very important, and all those things combined give us hope," Zelensky said.
Related Europe News
Italy's northern Alto Adige province on Friday launched a mass coronavirus screening program, officials said. The Alto Adige province is part of Italy's Trentino Alto Adige region, which shares a northern border with Germany and Austria. The region has a population of just over ....
---
MOSCOW - President Vladimir Putin has signed a federal law "On the Government of the Russian Federation," which modifies the government formation process in accordance with the amendments to the Russian Constitution. The law was published on the official website of legal info....
---
Moscow, Nov 2:-- Russia registered a record daily increase of 18,665 COVID-19 cases over the past 24 hours, the country's COVID-19 response center said Sunday. Russia has by now reported a total of 1,636,781 cases with 28,235 deaths and 1,225,673 recoveries, the center said in a statement. &n....
---
MINSK. Oct 28 (Interfax) - Belarusian police officers were earlier willing to be humane, but the war is on in Belarus, and a policeman's life depends on how quickly he can pull out his gun, Belarusian Interior Minister Yury Karayev said. "A police officer narrowly avoids being kil....
---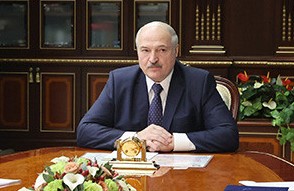 MINSK, 29 October – Belarus President Aleksandr Lukashenko has appointed new aides in Brest Oblast, Grodno Oblast, the city of Minsk, BelTA has learned. Valery Vakulchik has been appointed aide of the Belarus president – inspector for Brest Oblast. Yuri Karayev will be Belar....
---
© 2020 Fast Mail Media Pvt Ltd. All Rights Reserved.