Saturday 4th of July 2020
MP govt inaugurates Kill Corona campaign; CM thanks doctors for dedication, service in Corona crisis
(FM) -In Madhya Pradesh, Chief Minister Shivraj Singh Chauhan inaugurated the Kill Corona campaign today. Inaugurating this campaign in an event organized on the occasion of Doctor's Day, the Chief Minister said that on behalf of the seven and a half million people of the state, he thanked the doctors for their dedication and service in the Corona crisis.
The Kill Corona campaign aims to reach each and every household in the state in the wake of COVID-19. More than 11,400 teams will carry out the door to door survey from today till 15 th of this month with required gear. State developed app SARTHAK will be used to document the survey.
Related Madhya Pradesh News
Bhopal,26 May, (FastMail News):-- A proposal has been prepared to open selected markets within Bhopal Municipal Corporation limits. Accordingly, the city's markets will be divided into three clusters. Shops in each cluster can open two days a week. This proposal has been prepare....
---
Bhopal,26 May, (Fast Mail News):-- A case of a nurse infected with a corona has become positive again 12 days after recovering. This is the first such case in Bhopal. A 35-year-old woman living in Subhash Nagar is a staff nurse at Hamidia Hospital. She came in contact with a positive pa....
---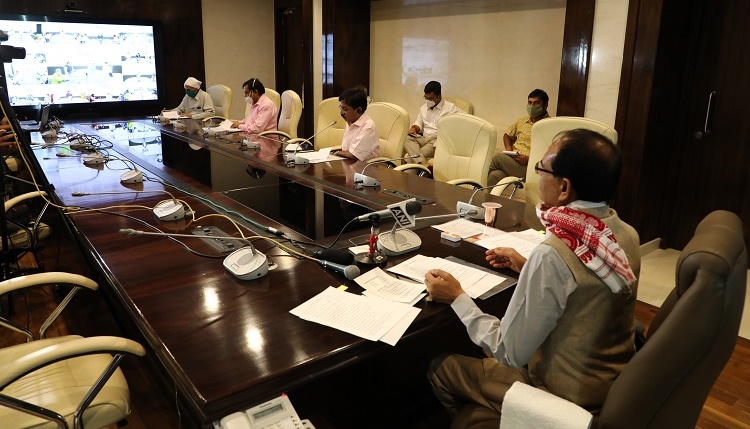 Bhopal, May 22 (H.S.). Madhya Pradesh Chief Minister Shivraj Singh Chauhan inaugurated the 'Shram Siddhi' programme Friday. Employment will be provided to labourers under this programme. After the inauguration, the Chief Minister interacted with sarpanches and labourers of va....
---
Bhopal, May 22 : India Meteorological Department (IMD) on Friday warned that Heatwave conditions would prevail over Madhya Pradesh for the next five days. "Heatwave conditions very likely over West Madhya Pradesh during 5 days with a severe heat wave in isolated pockets over duri....
---
Seoni, 05 May (Fast Mail) - Two constables, resident of Chhindwara (Chand), who were posted in the police line, were killed in a road accident on Monday near the highway midway treatment restaurant under Lakhanwada police station in Seoni district of Madhya Pradesh. The deadbodies ....
---
© 2020 Fast Mail Media Pvt Ltd. All Rights Reserved.