Basmati Rice Exports Up 26% In Q1 To USD 1.15 Bn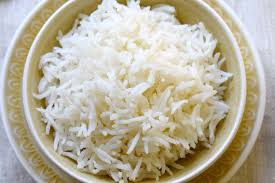 NEW DELHI:Exports of basmati rice increased by 25.54 per cent in April-June 2022-23 to USD 1.15 billion, the commerce ministry said on Saturday.
The exports stood at USD 922 million in the year-ago period. Non-basmati rice exports too increased by 5 per cent in June quarter to USD 1.56 billion, it said. Exports of agricultural and processed food products rose by 31 per cent in the quarter to USD 7.4 billion.
For financial year 2022-23, an export target of USD 23.56 billion has been fixed by the Agricultural and Processed Food Products Export Development Authority (APEDA) for the agricultural and processed food products basket, it said.
Related Markets News
© 2022 Fast Mail Media Pvt Ltd. All Rights Reserved.