Amit Shah paid homage to the great freedom fighters of Bengal who sacrificed their lives in the freedom struggle of the country
(Fastmailnews) -The Union Home Minister Amit Shah attended the 'Shauryanjali' programme, organized to commemorate the 125th birth anniversary of Netaji Subhash Chandra Bose, at the National Library in Kolkata today. On this occasion, Shri Amit Shah paid homage to the great freedom fighters of Bengal who laid down their lives in the freedom struggle of the country. He also inaugurated an exhibition showing the indomitable courage and valour of Bengal revolutionaries. A cultural programme based on important events of the freedom struggle was also presented on the occasion. The Union Home Minister also flagged off a cycle rally. Three teams, namely Netaji Subhash Chandra Bose, Rasbihari Bose and Khudiram Bose, are participating in the rally which will create awareness in different parts of West Bengal about the great sacrifices made by the revolutionaries of Bengal in the freedom movement. Several dignitaries, including Minister of State (Independent Charge) for Culture and Tourism, Shri Prahlad Singh Patel and Minister of State for Environment, Forest and Climate Change, Shri Babul Supriyo, also attended the programme.
Shri Amit Shah said in his address that the people of the country still have as much love and respect for Subhash Babu as he had in his lifetime. Shri Shah said that Subhash Babu's personality, his patriotism and supreme sacrifice will remain in the minds of Indians for generations. Shri Shah also said that many efforts were made to erase the memory of Subhash Babu but it is the attempt of the Modi Government that generations to come will remember Netaji's sacrifice. The Government of India, under the leadership of Prime Minister Shri Narendra Modi, has formed a committee which will ensure that the life and principles of Subhash Babu are remembered not only by Indians living in India but also by Indians everywhere in the world and taking inspiration from him, contribute to make India great.
Shri Amit Shah called upon the young generation of the country to read the biography of Subhash Babu at least once, they will have a lot to learn from it. Shri Shah also told the youth that we should remember those who sacrificed their lives for the country and devote ourselves to Nation building. The Union Home Minister said that at the time when the youth of the country were eager to join the ICS, at that time Subhash Babu made up his mind to serve the country by resigning from a colonial job. He decided to devote his life to patriotism and independence of the country. Shri Amit Shah said that the popularity of Subhash Babu soared with his indomitable zeal to liberate the country and fight a powerful empire where the Sun never set.
Amit Shah said that the Government of India is trying to revive the memory of Martyrs of our Independence and Nation building. That is why such programmes are designed that the younger generation should know and understand these things, as well as imbibe the rites of patriotism and sacrifice. Shri Shah said that the meaning of sacrifice is not just to give away one's own life but also to put our all at stake to strengthen the nation's existence, its progress and greatness. Shri Shah said that if Subhash Babu had only thought of his career, today we would not have had a glorious history of Azad Hind Fauj, crores of youth of the country would have been deprived of that inspiration on which the youth today, 125 years later, should proceed. Shri Shah said that this is a very important event as this function is a link to a series of programmes at the national and international levels to celebrate the 125th anniversary of Netaji Subhash Chandra Bose.
Related Politics News
SRINAGAR:In the first ever District Development Council Polls held in Union Territory of Jammu and Kashmir, results of 278 seats out of 280 seats have been declared. BJP has emerged as the single largest party winning 75 seats, followed by National Conference with 67 seats, Peoples Dem....
---
MUMBAI:Maharashtra Chief Minister Uddhav Thackeray today asserted that there is no need to impose night curfew in the state. Addressing the state through social media platforms, Mr. Thackeray urged people to continue to wear mask for next six months even after the corona vaccine arrive....
---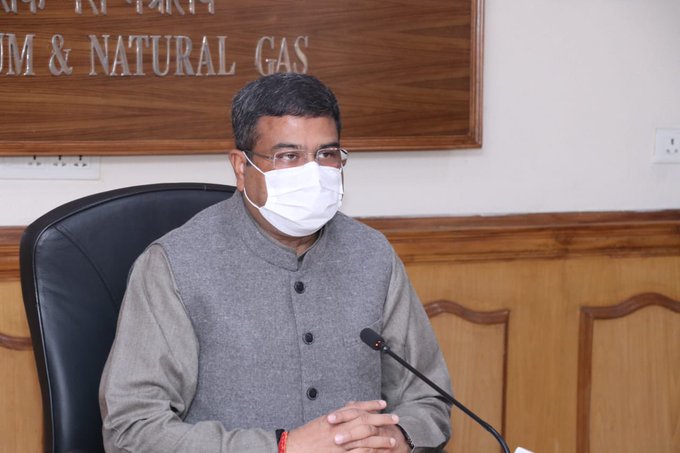 NEW DELHI:Union Minister for Petroleum and Natural Gas and Steel Dharmendra Pradhan has requested Odisha chief minister Naveen Patnaik to bring 4 more iconic temples of the state under legislative guidelines, similar to the Shri Jagannath Temple Act 1955 and Shri Lingaraj Temple Ordinance 2020....
---
Kolkata, 15 December : Ending two months long speculations and all doubts about his future move, the dissident Trinamool Congress MLA and former state Cabinet minister Subhendu Adhikari is all set to join BJP in presence of Union Home minister Amit Shah who is to arrives here on Saturday (19 D....
---
NEW DELHI: President, Vice President, Prime Minister and Lok Sabha Speaker today paid tributes to the Martyrs who made supreme sacrifice and thwarted a cowardice attack on Parliament in 2001. President Ram Nath Kovind said, the nation gratefully remembers the brave martyrs who la....
---
© 2021 Fast Mail Media Pvt Ltd. All Rights Reserved.