Monday 27th of September 2021
In Afghanistan Horizon' US Air Strike Kills 2 High-Profile ISIS-K Targets
WASHINGTON:The U.S. military conducted an unmanned drone strike in Nangarhar Province, Afghanistan — to the east of Kabul — which killed two ISIS-K individuals who were known to be responsible for planning and facilitation activities within the organization, the Pentagon's joint staff deputy director for regional operations said.
During a briefing today at the Pentagon, Army Maj. Gen. William D. "Hank" Taylor said that an additional ISIS-K member was also wounded in the strike, and that there were "zero civilian casualties."
"We will continue to have the ability to defend ourselves and to leverage over-the-horizon capability to conduct counter-terrorism operations as needed," Taylor said.
The U.S. military has said since the departure from Afghanistan was announced that it has the ability to conduct "over-the-horizon" operations as part of its ongoing counter-terrorism mission. That means it would continue to be able to conduct an operation such as the drone strike in Nangarhar Province, without having to actually launch it from within Afghanistan.
While two ISIS-K members were killed and one was injured, the security situation in Afghanistan is still dangerous, said Pentagon Press Secretary John F. Kirby.
"The threat stream is still active, still dynamic. We're still laser focused on that and force protection, and we aren't thinking for a minute that what happened yesterday gets us in the clear," Kirby said. "Do we think that that will have some impact on their ability going forward? Absolutely. What and to how much we're just going to have to keep watching the intelligence going forward."
The U.S. military expects to be out of Afghanistan by August 31. Until then, noncombatant evacuation operations, or NEO, continue at Hamid Karzai International Airport to get as many American citizens, Afghan special immigrant visa applicants and other vulnerable Afghans out of the country.
Related US & Latin America News
MOSCOW : The Russian Health Ministry has registered the EpiVacCorona-N coronavirus vaccine, as seen from the state register of medicinal products. EpiVacCorona-N was developed by the Vector Center of Russian public health and consumer protection watchdog Rospotrebnadzor. The vaccin....
---
MOSCOW:Russia has registered 19,509 new cases of Covid-19 and 798 related deaths in the past 24 hours, the coronavirus response headquarters said in a statement on Friday. "Over the past day, 19,509 Covid-19 cases were confirmed in 85 regions of Russia, including 1,364 asymptomatic....
---
BHOPAL:In Madhya Pradesh, over 40 lakh people were vaccinated against coronavirus during the state government's two-day mega inoculation drive that concluded yesterday. On the first day of the Maha Abhiyan 2, more than 24 lakh people and on the second day more than 16.76 lak....
---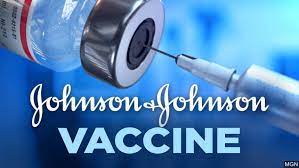 (FAST MAIL NEWS) - Johnson & Johnson (NYSE: JNJ) (the Company) today announced data supporting the use of its COVID-19 vaccine as a booster shot for people previously vaccinated with the single-shot Johnson & Johnson vaccine. In July, the Company reported interim Phase 1/2a data....
---
NEW DELHI:The COVID-19 vaccination drive across India is picking up pace, thanks to the combined efforts of public hospitals and private healthcare providers. While people are getting vaccinated, they have many doubts and questions on post-vaccination hygiene and care. On the other hand, some ....
---
© 2021 Fast Mail Media Pvt Ltd. All Rights Reserved.