Thursday 28th of October 2021
Four killed in truck-Bolero collision in Sindhari,Rajasthan
Barmer, 18 Oct(FASTMAIL) -Four people were killed and five others were injured in a tragic road accident on the district's Sindhari mega highway. The injured were brought by private vehicles to the government hospital in Sindri, where they are undergoing treatment.
The devout family living in Deesa, Gujarat was returning to Deesa in a bolero after visiting Jasol Rani Bhatiani Mata Mandir. Bolero's truck collided head-on on Sindhari's mega highway. 4 people died in the accident. The Bolero had 9 people from the same family aboard. The accident happened on Monday on Bhunka Bhagat Singh Mega Highway in Barmer district.
According to Sindhari police officer Baldevram, the collision between the two vehicles was so fast that the entire front of the bolero was damaged. The roadside tree also fell due to the collision. Upon receiving the information, the police reached the spot. The injured were rushed to the hospital in private vehicles. After the collision, there was a traffic jam on the highway. The police opened the jam after a struggle.
Related Rajasthan News
Jaisalmer / Jaipur, 05 August:-- Amid the ongoing political upheaval in Rajasthan, the legislators of the Gehlot camp shifted to the five-star Suryagarh resort of Jaisalmer, are now getting out of luxury life. The MLAs are now tired of sitting in the hotel for so many days. In such a situation....
---
Jodhpur, 04 August:-- There is not much pain in the natural death of a member in the family when someone in the house embraces the death of Kaal. Today joint families are breaking up in society. Due to family disintegration many are unable to live in this frustration and despair and embrace de....
---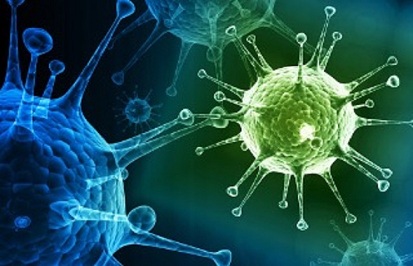 Jaipur, 04 August:-- As of Tuesday morning, 8 patients died of corona infection in Rajasthan. Among those who died were 3 from Ajmer, 2 from Alwar and 1-1 patients from Karauli, Sikar and other states. Till Tuesday morning, 551 new infections have increased in 13 districts. Together, the total numbe....
---
Jaipu, Jul 30:-- In Rajasthan, Governor Kalraj Mishra has given the approval of the proposal of Cabinet to convene the State Assembly Session. The Session will start from 14th of August. Before this, the Governor had returned three proposals of the State Cabinet for calling an Assembly Session. &nbs....
---
New Delhi, 18 July:-- The Bharatiya Janata Party (BJP) has demanded a Central Bureau of Investigation (CBI) inquiry into the controversy over an audio clip amid the ongoing political upheaval in Rajasthan. The party questioned the Congress leaders whether everyone's phones were being tapped an....
---
© 2021 Fast Mail Media Pvt Ltd. All Rights Reserved.