Saturday 4th of July 2020
Coronavirus death surpasses over 10,000 in Russia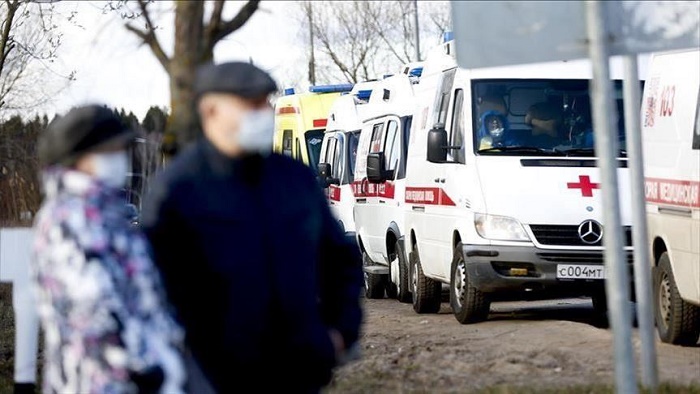 MOSCOW : Coronavirus-related deaths in Russia crossed the 10,000 mark on Saturday.
With 168 fatalities registered over the last 24 hours, the overall count went up to 10,027, the country's emergency task force said in a daily report.
The daily growth in coronavirus cases remains below 7,000 for the ninth consecutive day, since 6,632 people tested positive for COVID-19 on Friday, bringing the overall count to 674,515.
Recoveries surged by 8,986 to reach 446,879, raising the share of recovered people to 66,2%.
Related Russia News
MOSCOW:Results of the latest poll showed on Friday that 59 percent of Russians trust President Vladimir Putin, up from 58 percent a week ago. On June 19-21, the Moscow-based Public Opinion Foundation surveyed 4,000 adults, 31 percent of whom said they did not trust Putin, down from 32 ....
---
MOSCOW:Russia has confirmed 9,709 new COVID-19 cases in the past 24 hours, raising its total number of infections to 281,752, its coronavirus response center said in a statement Sunday. The single-day increase has fallen below 10,000 for two consecutive days, the center's data showed. ....
---
(Fast Mail News) – Atleast five people died and more than 100 are being evacuated on Tuesday due to a fire in a hospital in the Vyborgsky district of St. Petersburg, Russia's second biggest city,reports said. The fire had broken out in an area of 10 square meters and the deaths include ....
---
MOSCOW: Russia has tallied a total of 11,917 cases of COVID-19 in 82 out of 85 regions of the country as of Friday, with the number of infections rising by a new daily record of 1,786, latest official data showed. The death toll rose to 94 from the previous day's 76, with 795 recovered....
---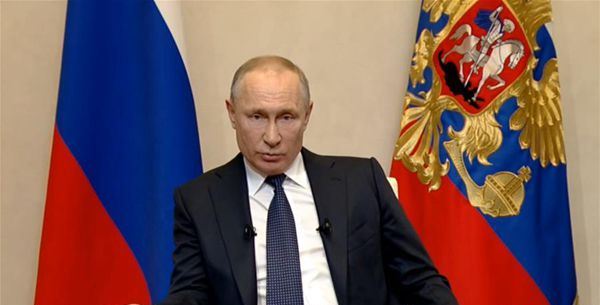 MOSCOW:In this video screenshot, Russian President Vladimir Putin gives a televised address to the nation in Moscow, Russia, March 25, 2020. Vladimir Putin declared on Wednesday a paid leave for all Russians next week to prevent the spread of COVID-19. (Xinhua) Russian President Vladimir Puti....
---
© 2020 Fast Mail Media Pvt Ltd. All Rights Reserved.