Tuesday 3rd of August 2021
UK : PM urges leaders to prevent Covid-19 'legacy of wasted talent' at Global Education Summit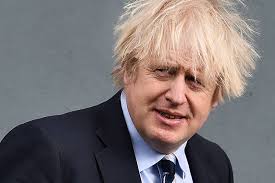 LONDON:Prime Minister urged world leaders to make a 'transformative' investment in children at the Global Education Summit in London today
Summit will bring together governments, business and charities to fundraise for the Global Partnership for Education's (GPE) work to get 175m children into school
The UK has already committed £430 million to GPE and is leading efforts to get 40 million more girls into education globally
The Prime Minister will call on world leaders today to invest in children's education and avoid a 'legacy of wasted talent' due to the pandemic, as the UK and Kenya host the Global Education Summit in London.
The Summit will raise funds for the Global Partnership for Education (GPE), which is aiming to secure at least $5 billion over the next five years to get 175 million more children into learning around the world. The UK already pledged £430 million to GPE at the G7 Summit in June, the largest commitment of any government to date.
The pandemic has devastated children's education around the world, with girls particularly at risk of never returning to school once they have left – even before this crisis 132 million girls were out of school globally.
Related UK News
LONDON:Britain's Brexit Minister David Frost said Wednesday that the country seeks to agree with the European Union (EU) through negotiations a new deal in arrangements covering Northern Ireland to smooth tensions over post-Brexit trade and politics. Frost's statement in the British Parl....
---
LONDON:Britain has reported another 11,625 coronavirus cases in the latest 24-hour period, the highest since mid-February, according to official figures released Tuesday. The total number of coronavirus cases in the country now stands at 4,651,988. The country also recorded another....
---
LONDON:Jeffrey Donaldson said that he will be contesting the leadership of the Democratic Unionist Party (DUP).This will bne his second bid in as many months.
---
LONDON:A new wave of coronavirus infections is "definitely under way" in England due to the Delta variant first identified in India, a British government advisory scientist said Saturday. "The race is firmly on between the vaccine program ... and the Delta variant third w....
---
LONDON:UK government ministers have said they feel "deeply ashamed" of low rape conviction rates in England and Wales, in the wake of a report on the crime, presented to the parliament by the Ministry of Justice, which shows thousands of victims being denied justice because o....
---
© 2021 Fast Mail Media Pvt Ltd. All Rights Reserved.