Monday 28th of September 2020
Mizoram: CM Zoramthanga releases 13 books of Governor Sreedharan Pillai
Aizawl, Aug 08:-- Mizoram Governor P S Sreedharan Pillai did not let the Corona virus induced lockdown go in vain, but made use of his free time at the Raj Bhavan by writing books and poems. He has written at least 13 books, which include collections of poems in English and Malayalam since March. Chief Minister Zoramthanga released some of Governor's books at a function on Saturday.
His two books - "Republic Day 2020" and "Thus Speaks the Governor" - was released on Saturday by Guwahati High Court Chief Justice Ajai Lamba, which are related to his official speeches as governor.
The governor is of the notion that politicians and public workers must have the habit of reading books to educate the mass.
Ten of his poems, including "Corona Kavithakal" in Malayalam, are related to Covid-19. "Corona Kavithakal" deals with philosophical questions in pandemic times and his another poem Vayojanam (Elderly) centres around the theme of human helplessness and how humanity helps people in tackling the pandemic. The poem Mahamari (Pandemic) asserts the power of human will to take on adversities.
Related Special Reports News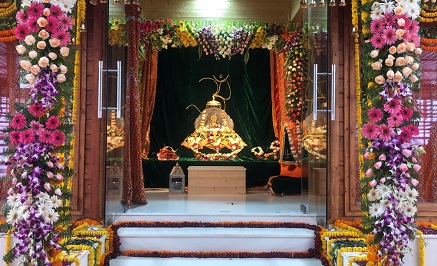 Ayodhya, 05 August:-- Funds of Shri Ram Janmabhoomi Teerth Kshetra Trust are constantly increasing for the construction of Ram temple in Ayodhya. It has increased a lot on the day of Bhoomipujan program. Swami Govind Dev Giri, treasurer of Shri Ram Janmabhoomi Tirtha Kshetraya Trust, to....
---
Ayodhya, 05 August:-- The connection of Kanchi Peetha has come to light in the foundation worship puja Muhurta being held on 5 August for the construction of Shri Ram temple in Ayodhyadham. A cone provided by Kanchi Peeth will be installed in the foundation of the temple. Swami Govindde....
---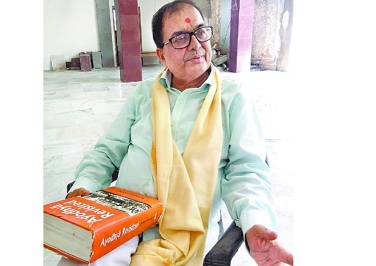 Ayodhya / Lucknow, 04 August:-- The Ayodhya movement was at its peak at the time of VP Singh's government at the center. At that time there was a search for an officer who could talk between Hindu and Muslim religious leaders. Kishore Kunal was one of them. He was then an officer of DIG rank. Recen....
---
Ayodhya, 31 July:-- The bugle for the construction of a grand temple in Ayodhya, the birthplace of Lord Shri Ram, is over. On 05 August, with the Prime Minister Narendra Modi's Bhoomi Poojan and foundation laying, the faith of crores of Hindus of India will start moving. When Lord Shri Ram wil....
---
New Delhi, Jul 30, (Fast Mail News):-- As the popularity of the Khadi Face Masks grows across the country due to its fine quality and affordable price, the Khadi and Village Industries Commission (KVIC) has received a prestigious purchase order from Indian Red Cross Society (IRCS) to supply 1.80 lak....
---
© 2020 Fast Mail Media Pvt Ltd. All Rights Reserved.