Tuesday 3rd of August 2021
KHADI Bringing Smile by Creating Employment in Kargil-Leh
New Delhi, Nov 02, (Fast Mail News):-- The calm and quaint Himalayan terrains of Kargil and Leh are booming with production activities as a result of the self-sustainable employment created by Khadi and Village Industries Commission (KVIC) in the region.
Since the year 2017-18, KVIC has set up nearly 1000 different small and medium manufacturing units under its flagship Prime Minister Employment Generation Program (PMEGP) scheme in Kargil and Leh creating over 8200 employments for local youths in just three-and-half years and released margin money to the tune of Rs 32.35 crore since 2017-18 to support these units.
From cement blocks manufacturing to manufacturing of iron and steel items, automobile repair workshops, tailoring units, wooden furniture manufacturing units, wood carving units, cyber cafe, beauty parlors and manufacturing of gold jewellery etc are the few which the KVIC has supported thus enabling the locals to earn respectable livelihood. Even during the first six months of 2020-21, which has been marred by the Covid-19 lockdown, KVIC helped locals to set up 26 new projects in Kargil and 24 new projects in Leh in different sectors that created 350 jobs in the two regions.
Notably, KVIC is the nodal implementing agency for the PMEGP scheme. From 2017-18 to 2020-21 (up to September 30), KVIC established 802 projects in Kargil and 191 projects in Leh region creating 6781 jobs in Kargil and 1421 jobs in Leh respectively. While KVIC disbursed Rs 26.67 crore as margin money for these projects in Kargil, it disbursed Rs 5.68 crore in the Leh region during this period.
KVIC Chairman Shri Vinai Kumar Saxena attributed this employment spree in Kargil and Leh to the Prime Minister's vision for all-round development of the environmentally challenging Leh-Ladakh region which is accessible only six months in a year. "Kargil and Leh have shown immense potential for sustaining various manufacturing activities. Leh and Kargil remain disconnected from rest parts of the country for almost six months. However, these production units will ensure local availability of goods in these regions throughout the year," Saxena said.
Related Special Reports News
Aizawl, Aug 08:-- Mizoram Governor P S Sreedharan Pillai did not let the Corona virus induced lockdown go in vain, but made use of his free time at the Raj Bhavan by writing books and poems. He has written at least 13 books, which include collections of poems in English and Malayalam since Mar....
---
New Delhi, Aug 05:-- Today is a special day for the countrymen. The entire Ayodhya is ready ready before the Bhoomi Pujan. 90-year-old singer Lata Mangeshkar has said that the whole world is very happy and as if today every beat is saying every breath, Jai Shri Ram. She shared a video on Twitter in ....
---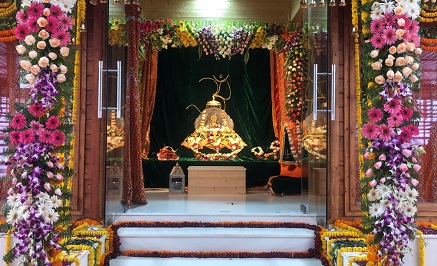 Ayodhya, 05 August:-- Funds of Shri Ram Janmabhoomi Teerth Kshetra Trust are constantly increasing for the construction of Ram temple in Ayodhya. It has increased a lot on the day of Bhoomipujan program. Swami Govind Dev Giri, treasurer of Shri Ram Janmabhoomi Tirtha Kshetraya Trust, to....
---
Ayodhya, 05 August:-- The connection of Kanchi Peetha has come to light in the foundation worship puja Muhurta being held on 5 August for the construction of Shri Ram temple in Ayodhyadham. A cone provided by Kanchi Peeth will be installed in the foundation of the temple. Swami Govindde....
---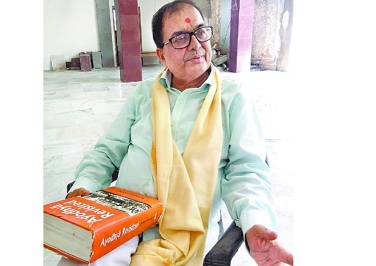 Ayodhya / Lucknow, 04 August:-- The Ayodhya movement was at its peak at the time of VP Singh's government at the center. At that time there was a search for an officer who could talk between Hindu and Muslim religious leaders. Kishore Kunal was one of them. He was then an officer of DIG rank. Recen....
---
© 2021 Fast Mail Media Pvt Ltd. All Rights Reserved.