Thursday 26th of November 2020
Fire in house under mysterious circumstances, astrologer dies
Kolkata, November 01:-- The famous astrologer Jayant Shastri, who lives in the Kestopur area of ??Kolkata, died in a fire in his own house. He had a two-storey building in Barwaritala area of ??Kestopur.
Around 8:00 am on Sunday morning, the locals noticed that the flames in the verandah of the house were continuously increasing and had engulfed the entire room. Locals started extinguishing the fire and immediately informed fire department. On receipt of the information, the police team also reached the spot. Two fire tenders extinguished the fire after nearly an hour.
Related Kolkata News
Kolkata, November 01:-- The Home Department of West Bengal has once again written a letter to the Railways requesting to resume suburban railway service. Home Secretary of State H.K. Dwivedi has written a letter to Eastern Railway (ER), seeking to deliberate on the stagnation of a few pairs of....
---
Kolkata, November 01:-- The monsoon has departed from India, however, the weather is still changing in different states. The Meteorological Department has issued a warning that heavy rain may take place in many states today and tomorrow. The low pressure has formed again in the Bay of Bengal d....
---
Kolkata, November 01:-- The epidemic coronavirus in West Bengal is continuously taking lives ranging from common to VIPs . Now the law secretary of the state Sandeep Kumar Roy Chaudhary has died due to this epidemic. State Health Department sources confirmed this on Sunday. It has been r....
---
Kolkata, October 28:-- Another Kolkata Police officer died due to corona. The name of the deceased is Sanjay Singh. He was admitted to the hospital a week ago. He died on Wednesday. He was serving in the 3rd Battalion of the Kolkata Armed Police on the rank of inspector . Police said that the ....
---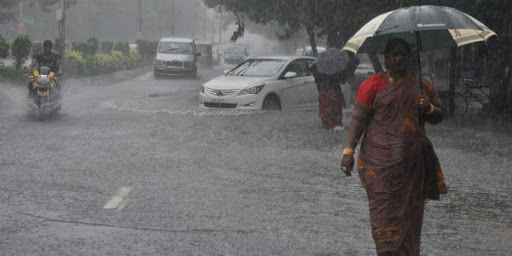 Kolkata, September 07 : A heavy rain is expected to lash both North and South Bengal for a few days this week following the formation of yet another deep depression in the Bay of Bengal. Informing this, local Met office said here this evening that as a result normal life not only....
---
© 2020 Fast Mail Media Pvt Ltd. All Rights Reserved.