Thursday 28th of October 2021
Delhi records 5,062 fresh cases of COVID-19 in last 24 hours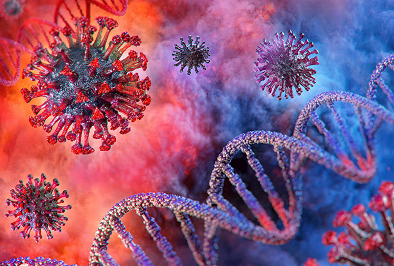 New Delhi, Nov 1:-- A total of five thousand 62 fresh cases of COVID-19 were recorded in Delhi during the last 24 hours taking the total number of affected people in the city to over three lakh and 86 thousand. The Delhi Government has said that over three lakh and 47 thousand people affected with Coronavirus have been cured so far. In the last 24 hours, four thousand 665 people recovered and 41 deaths were reported in the National Capital taking the toll to six thousand and 511. Presently, the total number of active cases in Delhi is 32 thousand 719.
Related New Delhi News
New Delhi, 05 August:-- On the occasion of Bhoomipujan for the construction of a temple at Shri Ram Janmabhoomi in Ayodhya, the roads and streets of the residential colonies of South Delhi became delightful. On Wednesday morning, people were awakened to the tune of Ram. Kirtan Mandalis came ou....
---
New Delhi, 05 August:-- Former Delhi BJP President and North-East Delhi MP Manoj Tiwari has installed a large LED screen at his residence on Wednesday to watch the live broadcast of Bhoomi Pujan being done by Prime Minister Narendra Modi in Ayodhya for the construction of Shri Ram Temple. Thro....
---
New Delhi, 04 August:-- Former BJP state president and MP from north-east Delhi Manoj Tiwari on Tuesday, on the call of Prime Minister Narendra Modi to strengthen the campaign to celebrate happiness by lighting a house-to-house lamp on the day of Bhumi Pujan of Shri Ram temple in Ayodhya in Ro....
---
New Delhi, 18 July (HS) After being convicted by Delhi's Dwarka court for kidnapping, human trafficking and prostitution, accused Geeta Arora alias Sonu Panjaban, tried to commit suicide by consuming poisonous substance in the jail late Friday evening. According to Tihar Jail spokesper....
---
New Delhi, July 15 (HS) Delhi government on Wednesday informed the Delhi High court that in case of pregnant women, "obstetric (childbirth) management would not be delayed in order to test for COVID-19" unless a woman is suspected of carrying the deadly virus. An affidavit su....
---
© 2021 Fast Mail Media Pvt Ltd. All Rights Reserved.