DAV student commits suicide in Dhenkanal
DHENKANAL:In a shocking incident,a 17-year-old DAV college student committed suicide at his father's quarter in Sarang Engineering college under Parjang police station in Dhenkanal district on Tuesday evening. The deceased has been identified as Abinash Pradhan who was reading in DAV school at Talcher Thermal plus two science. He was appearing examinations and found that he couldn't attend secure the targeted marks by which he committed suicide.
Soubhagya Kumar Swain, IIC, Parjang police station Abinash said that he committed suicide while his parents were away from the quarter. His father Anand Pradhan is a laboratory assistant in engineering college.Abinash was staying along with his father in the quarter.
Related Odisha News News
Bhubaneswar, May 3:-- Odisha reported seven new COVID-19 cases on Tuesday, taking the tally to 12,88,075, a health bulletin said. The state's coronavirus death toll remained unchanged at 9,126, with no reports of any fresh fatalities, it said. Odisha had logged 11 cases and two deaths ....
---
Narendrapur, May 03, (Fast Mail News):-- Safety has always been of paramount importance for Tata Steel Meramandali. To enhance road safety in and around the plant, the steel major developed three parking yards in addition to the existing parking space to accommodate inbound trucks to reduce vehicle ....
---
Bhubaneswar, Apr 25, (Fast Mail News):-- Famous Odia litterateur and novelist Binapani Mahanti is no more. He breathed his last on Sunday night at his residence in Cuttack. She was 86 years old. He was honored with Kendra Sahitya Akademi, Atibadi Jagannath Das Samman and Sarla Samman. She was honore....
---
New Delhi, Apr 22, (Fast Mail News):-- A two-day workshop of stakeholders titled, "Opportunity and Challenges for a Green Economic Recovery for Odisha" was organised for exploring the role of collaborative stakeholder platform at the Centre for Youth and Social Development (CYSD), Bhuban....
---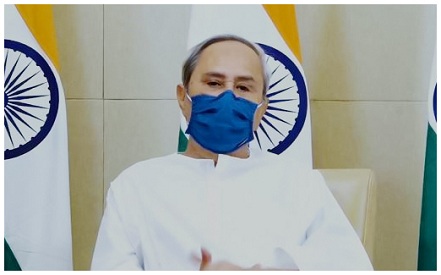 Bhubaneswar, Apr 18:-- The coronavirus situation is under complete control in Odisha and there is no need to panic, a health official said on Monday, allaying fears of a fresh spike in the state as infections rise in the National Capital Region. Public Health Director Niranjan Mishra said exc....
---
© 2022 Fast Mail Media Pvt Ltd. All Rights Reserved.