EOW arrests Conman Rajeev on loan fraud of Rs 5.5 crore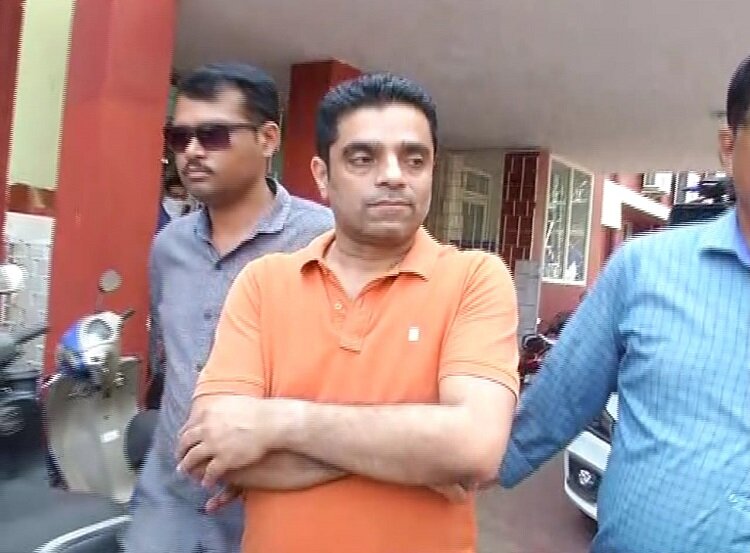 info@fastmail.com.in
BHUBANESWAR:
The Economic Offences Wing, Bhubaneswar has arrested one accused
Rajeev Lochan Das from Bhubaneswar on charges of loan fraud on Monday.The accused was produced before the Court of SDJM,Bhubaneswar today.
According to officials,a case was registered by the EOW Under Sections U/s 420/406/465/467/468/294/506/120-B/34 IPC r/w Sec.66 IT Act.
This case was registered on the written allegation of one Nisharani Mohapatra against the arrested accused Rajeev Lochan Das and others for taking loan of Rs.5.5 Cr. fraudulently by showing the forged documents and misappropriation of the same.
According to the authorities,the accused Rajeev Lochan Das, one of the Directors of Lumex Resources Pvt. Ltd. had taken a loan of Rs.5.5 Crore from the complainant Nisharani Mohapatra during the year 2019 by showing some forged documents. After availing the loan fraudulently, the accused did not repay the loan after some initial repayments and finally stopped repayment and misappropriated the amount by not utilizing the same for the purpose for which the loan was taken.
EOW arrests Conman Rajeev on loan fraud of Rs 5.5 crore. #EOWBhubaneswar #Lumex #Odisha #Bhubaneswar pic.twitter.com/6kVB1tVSt1

— Fast Mail (@fastmailnews) May 2, 2023
Related Odisha News News
Angul Apr 26, (Fast Mail News):-- JSP Foundation, the CSR arm of Jindal Steel and Power (JSP) provided foldable Couch with partition screens to 50 Village Health, Sanitation and Nutrition Day (VHND) points under Banarpal and Chhendipada Block of Angul district. The VHND programme are being conducted....
---
By Jagadananda Pradhan Angul:The Union Education minister has regretted the misutilisation of huge funds accruing from district mineral fund. "It is very regrettable that the DMF fund which is meant for the poor is being spent for lighting". He said while address....
---
By Jagadananda Pradhan Angul, Apr 18, (Fast Mail News):-- An 83-year-old-man was trampled to death by an elephant earlier this morning at a forest near village Kantanegha triggering tension in the village. The deceased has been identified as Ramachandra Sahoo of Kantamegha village. Afte....
---
By Jagadananda Pradhan DHENKANAL:Hundreds of supporters of Dhenkanal MP Mahesh Sahoo resorted to road blockade at atleast ten places on national Highways passing through undivided Dhenkanal district. The one hour blockade was imposed from 8am to 9am today at National Highways of Dh....
---
Bhubaneswar, Apr 15, (Fast Mail News):-- Sambalpur city remains restless despite elaborate security measures on Hanuman Jayanti. After the murder of a young man named Paltu Mirdha, the city was engulfed in flames of violence. The situation turned uncontrollable after arson and stone pelting. To cont....
---
© 2023 Fast Mail Media Pvt Ltd. All Rights Reserved.