Cambodia postpones 13th ASEM Summit to mid-2021 due to COVID-19 pandemic
Phnom Penh :
Cambodia, the host of the 13th Asia-Europe Meeting (ASEM) Summit, has decided to postpone the ASEM13, which had initially been scheduled for Nov. 16-17 in Phnom Penh, to mid-2021 due to the COVID-19 pandemic, according to a foreign ministry's press statement on Saturday.
The statement was released after the ASEM Senior Officials' Meeting (SOM) via videoconference on July 2-3, which was chaired by Sok Siphana, senior advisor of the Cambodian government and ASEM SOM Leader for Cambodia, and participated by SOM Leaders of all ASEM Partners.
Related Asia - Pacific News
(Fast Mail) – Rain created havoc in Southern japan creating flood situation in the entire area.Japan government have sent troops to the affected areas in rescue operations on the southern island of Kyushu. Prime Minister Shinzo Abe said 13 people went missing in unprecedente....
---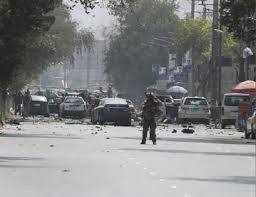 (FM) - A roadside blast in central Afghanistan on Saturday killed at least two security forces and injured four others, an official confirmed. According to Sher Jan, district governor in the relatively safe Daikundi province, the incident targeting a security convoy took place in the m....
---
Sri Lankan Prez appoints 5-member committee to examine concerns regarding development of ECT, JCT of Colombo Port Colombo:Sri Lankan President Gotabaya Rajapaksa has appointed a five-member committee to examine and report on the concerns regarding the development of East Container Terminal (E....
---
(Fast Mail) - A few days after China passed the National Security Act, Tong Ying Kit became the first person arrested under the new law to incite separatism and terrorism. According to media reports, Tong Yingkit was riding a motorcycle and carried a plank with 'Liberate Hong Kong, Rev....
---
(FM) - The total number of coronavirus cases in Southeast Asian countries has reached 161,441 as of Saturday, including 4,593 fatalities and 91,833 recoveries. The latest figures showed 3,143 new cases and 63 fatalities over the last 24 hours, with most cases reported in Indonesia and t....
---
© 2020 Fast Mail Media Pvt Ltd. All Rights Reserved.