Wednesday 12th of May 2021
China approves Hong Kong electoral system overhaul
BEIJING:China on Tuesday approved an overhaul to Hong Kong's elections system, including changes in the selection process of the territory's chief executive and legislative council.
President Xi Jinping approved the amendments after they were unanimously passed by the 167-member Standing Committee of the National People's Congress.
The amendments affect the method for the selection of semi-autonomous region's chief executive and the formation of the Hong Kong Legislative Council, or LegCo, and its voting procedures, according to a statement by China's State Council Information Office.
A new committee will also be set up to vet all candidates for future Hong Kong elections, as part of steps that Chief Executive Carrie Lam said "will weed out any non-patriots."
The vetting committee "will not screen people out based on their political views," she told a news conference.
According to Chinese state-run daily Global Times, it will be mandatory for all candidates to undergo vetting and review by the national security commission in Hong Kong and the authority's decisions cannot be challenged.
Seats increased
Under the new system, the LegCo will be expanded to 90 members, from the current figure of 70.
However, the number of people directly elected to the council will be cut down from 35 to 20, while 40 members will be appointed by the Election Committee and 30 coming from "functional constituencies."
The Election Committee will get an additional 300 members, raising its total number to 1,500.
Lam said voting for the Election Committee will be held this September, followed by elections for LegCo in December.
The LegCo polls, delayed due to the COVID-19 pandemic, were previously scheduled for October this year.
Related Asia - Pacific News
KABUL:At least four people have been killed and nearly a dozen wounded in a roadside bomb explosion in the Afghan capital of Kabul, officials say. The explosion was touched off as a bus carrying government employees hit the bomb in Sar-e-Kotal area in Kabul's District 17 at around 7:20 ....
---
KABUL:Nine security personnel were killed when a military helicopter was shot down in central Afghanistan, officials said Thursday. Insurgents allegedly affiliated with Shia militia leader Ali Pur shot down the helicopter in the Behsud district of central Maidan Wardak province on Wedne....
---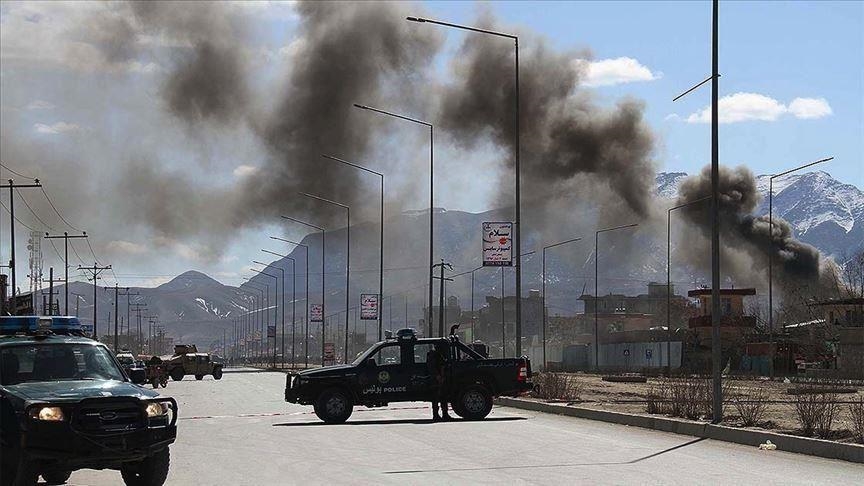 KABUL:Taliban infiltrators killed at least 12 members of a pro-government militia in western Afghanistan, officials confirmed on Saturday. The incident took place in Ghorian district of Herat province, which borders Iran, late last evening, police spokesperson Abdul Ahad told. H....
---
BEIJING:China urges the United States to abide by the one-China principle and the three China-U.S. joint communiques, and stop all official exchanges and military ties with Taiwan, a foreign ministry spokesperson said Wednesday. Spokesperson Zhao Lijian made the remarks when responding....
---
BEIJING:China on Tuesday rebutted U.S. Secretary of State Mike Pompeo's slanderous comments about the Communist Party of China (CPC), saying that blaming and stigmatizing China will never "make America great again." Spokesperson Zhao Lijian made the remarks at a daily press b....
---
© 2021 Fast Mail Media Pvt Ltd. All Rights Reserved.